Are you taking any income tax deductions?
We love our cars, don't we? But there comes a time when we are paying more out for those cars than they are giving back to us. We must let go. How best to do that? Sell it? The disadvantage of selling an old used car is that you will have to be around for the tire kickers. In today's economy, you might also be subjected to bargain hunter negotiating tactics, and haggling over price. You might have to wait for a buyer to sell their vehicle first and there could be other complications. If you need the money right away no matter the amount, well, then selling it is your best option.
How About Making A Car Donation To Get Tax Relief?
Another choice is to donate the vehicle to charity. The IRS allows a deduction for vehicle donations, which I believe is one of those easily overlooked tax deductions. The donation is recorded on the IRS Schedule A under charitable contributions. The amount you receive as a deduction is determined between you and the charity: with help from the online Kelly Blue book website or other car valuation websites, you can figure out what your vehicle's actual value should be. You will need to fill out some paperwork at the charity, and keep a record of the transaction for tax purposes.
When you have a price figure for your vehicle, and it is under $5,000 (say it's an inexpensive car or older vehicle) then you can try to pursue the donation on your own. If the vehicle is worth more than $5,000, you will want the vehicle professionally appraised other than by an online valuation.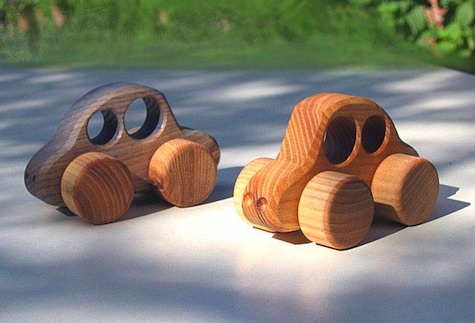 Taking a Closer Look At Your Taxes
Now once you have the deduction, what does it do for you? People can be confused by tax credits, deductions, and exemptions. Exemptions are tied to the number of people in your family or the size of your household, and they reduce your taxable income. The most well known deduction is the standard deduction, which everyone gets when they file their return. But what if you still have taxable income after subtracting your exemptions and standard deduction?
Other deductions, such as a charitable contribution, are also subtracted from adjusted gross income. A car donation is probably one of the better financial moves to make for people who have a substantial amount of income after subtracting their standard deduction. The beauty of this deduction is that you can use it on any year, but you must own and have title to the car. This is unlike some other deductions — such as educational deductions — which may not always be applicable for your situation on any year. For instance, you may no longer be a student at one point, or may no longer have a child in school after a given year. Same thing goes for the moving deduction, which may not always be available ever year.
Tax credits, on the other hand, are subtracted from the tax that you owe. In general, tax credits are more valued because of their position in the tax return process. Not everyone is eligible for tax credits, whereas most people already have a vehicle, and many of those vehicles may not be in the best of shape. Much is made out of tax credits, but they are not always available to everyone. But vehicle donations are typically easy to claim on any year.
I can think of no other item to donate to charity which will give you such substantial tax relief. When it's time for the car to go, it's time. Some charities even fix the vehicle up, and give the car to needy families and people who are currently without a vehicle but need a car for driving to work.
You do have to wait to receive this money in your tax refund until after you file your taxes, so a good idea is to plan this deduction ahead of time by donating the car towards the end of the year. That way, you'll only be missing a car for a few months. If you made the donation at the very end of December, and then file your tax return right away in the middle of January while renting a car or taking the bus, then you'd be making a very savvy move.
Those who expect to owe a large tax on a given year can certainly benefit by the vehicle donation, especially if you've got an older spare car sitting around that you could do without. Here's more on how to claim your tax deductions when you contribute to charity.
Copyright © 2009 The Digerati Life. All Rights Reserved.