Tax deductions… we all want as much of them as we can. We all want to keep more of our money and one way to do this is by itemizing our tax returns and understanding the tax code enough to take the right deductions that fit our personal situations. Imagine losing out on money you could be receiving every year! This is one reason why having a trusted tax advisor or professional could prove to be valuable. Who knows — a good accountant or enrolled agent may save you more than enough money to offset what you end up paying them.
In the past, I've missed out on a deduction or two and contemplated filing amendments. We had some health care related deductions that we were entitled to during some years we've visited the hospital once too often. So keep track of what's happened to you during the year so as not to miss out.
Now with the complicated tax code, you could be missing a few of them if you happen to be itemizing your tax return. It seems that some tax deductions aren't as well publicized nor as well referenced as we'd like them to be.

What out there can we be missing out on? Well here's a short collection of tax deductions (care of Forbes) that are often overlooked by most:
#1 Home Mortgage Points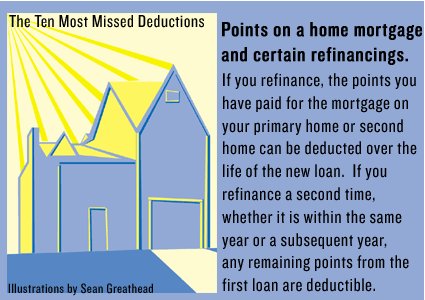 #2 Home Improvements for Health Reasons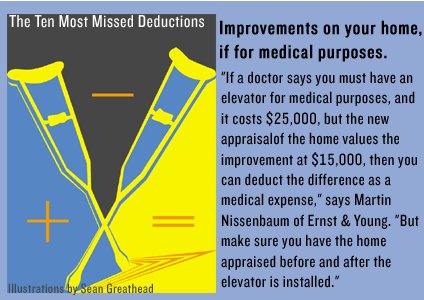 #3 State Taxes on Personal Property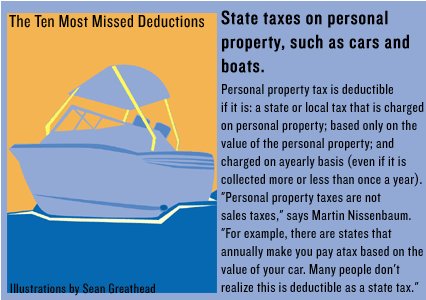 #4 Long Term Care Insurance Premiums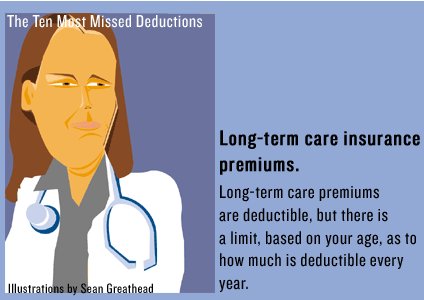 #5 Financial Losses From Criminal Activity (Theft, Embezzlement, Swindles, Scams, Fraud)
Don't lose out on this type of tax deduction that even professional tax preparers tend to miss!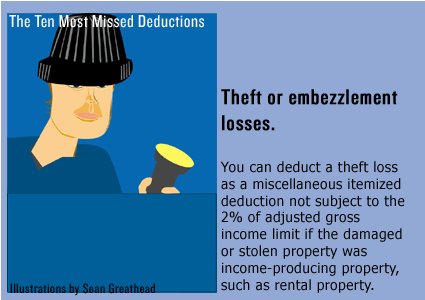 #6 Financial Losses From Gambling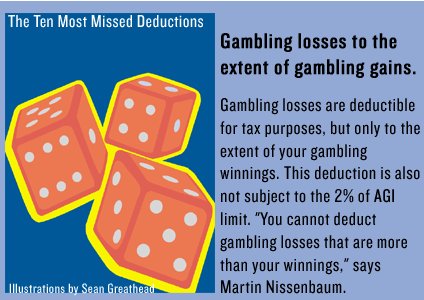 #7 Eye and Ear Care and Surgery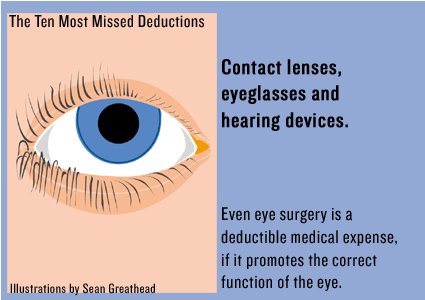 #8 Fertility Enhancement Or Prevention Methods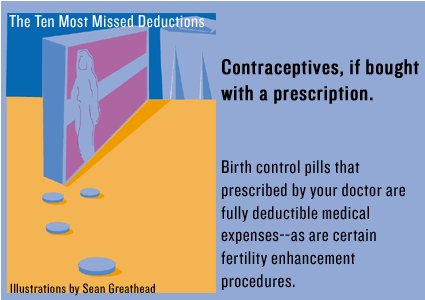 #9 Worthless Securities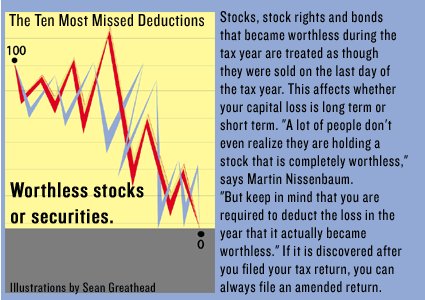 #10 IRA Administration Fees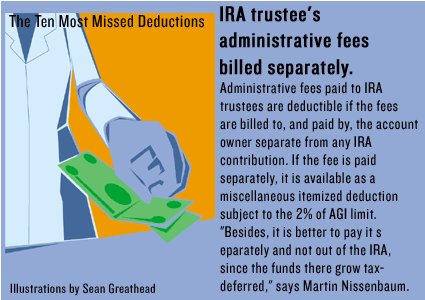 And for those of you who are "probloggers", website publishers, or small business entrepreneurs, you can check out this tailored list of easily overlooked tax deductions. A good number of them can apply to your situation!
Copyright © 2008 The Digerati Life. All Rights Reserved.