I've had to rework some of my financial goals to adjust to the current state of the economy.
I had such high hopes for 2008. Back in December 2007, I went ahead and made some goals for the year. Readers and visitors have followed my progress from month to month. I noticed that some goals were met, some were modified, and some are still to be done.
Looking back, I'm surprised about what I've accomplished. Usually I tend to give up after just a few months from either lack of planning or neglect. The support I've received has been invaluable.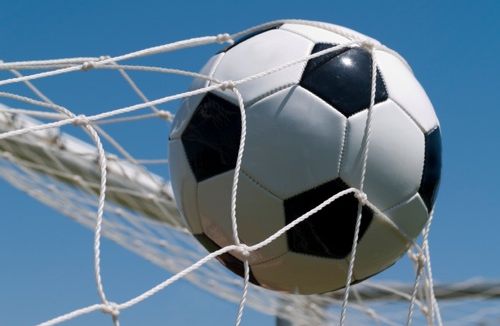 Some of My Original Financial Goals for 2008
Spending: I'll be cutting back on eating out to twice a week, including weekends.
Investing: We'll contribute to our retirement funds.
Debt: I'd like to pay off my car loan by July 31, 2008. It would be great to retire my car loan before I need to start paying off my student loans.
My Current Financial Goals
Spending: No change here — I'm going to continue cutting back on dining out.
Investing: We'll continue to contribute to our retirement funds despite the economic circumstances.
Debt: I would like to pay off my car loan by December 31, 2008.
As you can see, I've changed my goals somewhat — particularly in the realm of debt management. So what's up with that? Well, basically 2008 was nothing like I expected it to be.
The Economy In 2008
This year has seen some big changes to the economy. Housing problems, credit cards woes, and stock market fluctuations have topped the headlines.

People who've been contributing to their retirement funds are now regularly seeing their portfolios shrink drastically.
Why We'll Continue to Contribute to Our Retirement Plans
But let's take a look at the long-term numbers: the average return from the stock market has been 11.69% from 1928 to 2007. Looking at the history of stock market returns, you can see it increasing (with many dips and bumps) overall.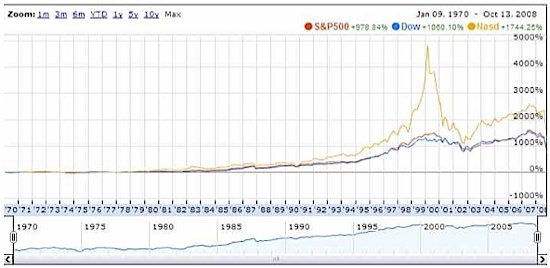 My husband and I have confidence that in the long run it'll be wise to continue to contribute towards our retirement goals and have our money in different index funds. Given all the financial challenges we've faced this year, here are a few things I've learned:
Don't pull money out of your 401(k). You'll be hit with tax penalties for taking your money out early — unless of course, you're simply shifting your money into cash equivalents within the same 401k. Still, by taking out your money now, you'll potentially miss out on the next stock market recovery.
Find the right mix of stocks and bonds for your retirement investments. Stocks historically provide higher returns in the long run, but are volatile. As you get closer and closer to retirement, you should shift more into bonds and other "safer" investments. A simple, helpful tool you can try out is an asset allocation calculator such as this one.
Don't chase the hottest stock or mutual fund tip. It has been pointed out time and again that index funds outperform actively managed funds. Market Watch made the following observation:
"Actively managed funds siphon off too much in management fees, even though 75% to 85% of them fail to beat their market indexes every year."
An Obstacle to Paying Off My Car Loan
After moving to a different state for a job that I was excited for, things didn't turn out as expected, and I resigned. This definitely created a bump on my road to paying down my car loan. I decided to push out the date for fulfilling this debt reduction goal to December to give myself time to rebuild some savings and eliminate my loan. Because of this date change, we now juggle the car loan and a student loan.
Are you curious to see how the goals are coming along?
Spending: I'm doing pretty good with this so far. My friends have been interested in eating out more, but I have a little change jar that I've been using to help me with extra expenditures.
Investing: My husband has his 401k contributions automatically invested in some index funds. We also rolled over his previous employer's 401k into a Roth IRA at Vanguard. Though our portfolios have declined due to market conditions, it's not scaring us away from sticking to our investment plan.
Debt: The car loan balance is now $1,398.05 and I'm confident that it will be retired by December 31.
I've learned a lot during this year and I still have a few months left to complete my goals. The biggest lesson I've learned? Don't give up; take it step by step. If you make a mistake, modify your course, change gears and keep your focus.
I'd be curious to know how you've been doing with your financial goals. How have you been coping with unexpected changes?
This guest post comes to you by way of Green Panda Treehouse, a uniquely named personal finance blog for college students and recent graduates. I'd like to thank Green Panda for this timely post and for sharing her goals with our readers.
Copyright © 2008 The Digerati Life. All Rights Reserved.