A lucky few become millionaires overnight by winning the lottery. But before you start playing the game, know that rich people have their own set of problems. Many of them have their own share of headaches that I'm sure you wouldn't want to have.
Most people harbor the dream to hit it big in some way. But a study I read several years ago revealed the fate of sudden millionaires through lottery tickets or unexpected inheritance. And contrary to what we'd expect, the panorama was devastating. Very few people are able to survive the fame, the incessant supplications for help, the recent accumulation of "friends", the hounding from salesmen and, especially, the advice and recommendations for "good" investments.
Sudden Wealth: Too Much, Too Soon
One case in particular caught my attention, since I knew the man personally. One of eight grandchildren, he lived most of his adult life struggling to make ends meet, although he knew that eventually he would inherit a sizable sum from his grandparents. When the time came to receive his share, he was 39 years old and unemployed. I had the opportunity to visit him a couple of months later at his luxury home where he had stashed 8 very expensive automobiles (maybe he figured he was Jay Leno).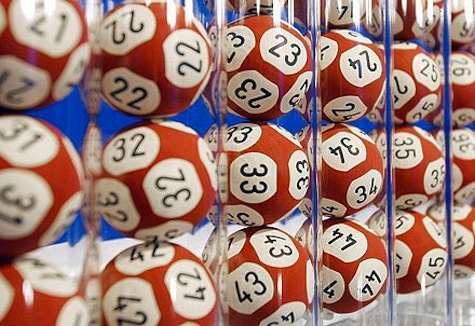 Image from guardian.co.uk
Since we were not close friends, I did not see him again for 2 years, until a casual encounter in a local restaurant. When I asked how he was doing, he confessed that he had lost everything and was looking for a job. Here's what had happened to him: perhaps you remember a craze in Russian bonds many years ago. He had invested over a million dollars (his liquid assets) in these bonds, believing the broker who claimed that returns would be "fantastic". The Russian government defaulted, and billions of dollars disappeared in smoke.
Lottery Winners And The Curse of Sudden Wealth
Another case involves "William "Bud" Post, who won $16.2 million in the Pennsylvania lottery in 1988 but now lives on Social Security. He says: "I wish it never happened. It was totally a nightmare." There are many horror stories out there of riches to rags, even of attempted murder by relatives hoping to get their hands on the pie.
So why do so many lottery winners go broke over such a short amount of time? In truth, there are many factors as to why the suddenly wealthy end up going broke as quickly as they got rich. I'd like to explore one factor in particular that may contribute to their downfall.
Wall Street Casino
In the investment world, a very interesting theory called "Prospect Theory" analyzes the behavior of investors, and uncovers the fact that emotions are more powerful than reason. This theory actually points out why investors love to hold on to their positions, even as they are sliding in price. It's hard for us to admit we are wrong, so when we think of cutting our losses, it can be pretty tough. Psychological studies have actually shown that we would rather avoid pain (and therefore take more risks to avoid loss) than pursue pleasure (or gains). Ever seen how a gambler functions? Placed in a position of loss, it isn't unusual to spot a gambler risking more of their money by placing bigger bets to try to make up for losses. Here's a bit more about this theory:
Individuals are much more distressed by prospective losses than they are happy by equivalent gains. Some economists have concluded that investors typically consider the loss of $1 dollar twice as painful as the pleasure received from a $1 gain. Researchers have also found that people are willing to take more risks to avoid losses than to realize gains. Faced with sure gain, most investors are risk-averse, but faced with sure loss, investors become risk-takers.
So what happens when volatility and losses rule the investment markets? As we have seen with the stock market during the financial crisis of 2008-2009, investors — especially the small ones like you and me — tend to panic when they see their (paper) investments dwindling rapidly. On a whim, they decide to engage in stock market timing and sell at a loss, or hold onto bad stocks because Uncle Rick (or a co-worker) gave them a "winning" tip. Let's face it: Wall Street is a huge casino that attracts the gambler inside of all us. Who can resist making a lot of money without really working? Well, the smart ones, for example; those who refuse to let their emotions get the better of them: Warren Buffett anyone?
Greed Is Not Good
The Russian scheme peddled by unscrupulous brokers and the record-breaking Madoff Ponzi pyramid for tens of billions ended up attracting very smart and powerful people who let greed dictate their decisions. Once greed takes hold, people may find themselves behaving irrationally. Over time, greed can prove to be the downfall of many fortunes.
So, dear friends, apply your own personal Prospect Theory in these challenging economic times. If you are holding stock in solid companies, keep them; if your investment is too risky, get rid of the shares, even if you lose money in the process. Now that the market seems to have begun some kind of recovery, it's a good time to take stock (pun intended) of your financial position and to make the right decisions.
Created November 17, 2009. Updated July 9, 2012. Copyright © 2012 The Digerati Life. All Rights Reserved.