Over the years, I have been friends with or worked with a lot of business owners and entrepreneurs. What's striking to me is that the overwhelming number of people who struggle, actually do so not because of external factors, but because of themselves. What I mean is that we often inhibit our growth and ultimate success mostly by how we think. The way our mindset can affect our finances reaches into the area of behavioral finance. I'm quite convinced that behavioral dynamics in personal investing is the proverbial missing link in financial success.
Behavioral finance can refer to many things, but it is really summed up into what those of us in the entrepreneurial world refer to as "what's between your ears." Personally, I think that all the technical knowledge in the world and information stacked on information really have negative returns over time. Why are there 2 gazillion websites dedicated to personal finance, volumes upon volumes of books on the topic, free educational information shared by various investment brokers and an overabundance of financial firms nearly on every corner yet, on balance, people continue to struggle?
Investment Psychology: Top 5 Ways Investors Go Broke
Let's take a look at how behavioral finance impacts investing. In this way, behavioral finance attempts to explain and understand how reasoning (again, between your ears) errors can influence investor decisions as well as market prices.
If you are familiar with the efficient market hypothesis (EMH), one of the underlying conditions to this theory is that investors are rational. Although, I am generally a proponent of EMH, I do not necessarily believe that markets are perfectly efficient. Nor can I, based on my history in the business, claim that all or even the majority of investors are rational. I have seen first hand how many investors are less than rational when it comes to their investment decision making process. Let's look at some key areas where researchers have noted significant thinking or cognitive errors. Have you committed any of these?
#1 Mental Accounting and Aversion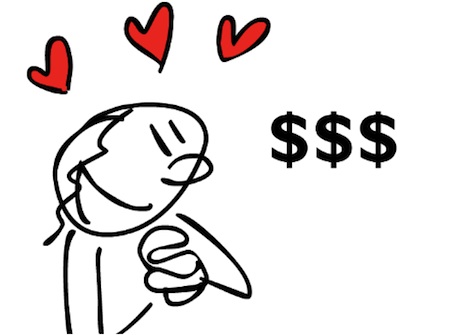 Image from QuestionCopyright.org
I have personally seen this occur quite a bit. Somehow people become "wedded" or personally attached to their investment. This frequently happens because people, by human nature, attach a purchase price to their investment. This leads you to "mentally account" for gains and losses, and how you emotionally feel about your investment depends on that. Unknowingly, you are forging a personal relationship with this investment, and therefore, you make the act of selling it a personal "break up" rather than a rational, investing decision. This is problematic and can also generate a phenomenon called loss aversion, where people hold on to their losing stocks and hope that "they can somehow break even." Call it "get-evenitis". As Warren Buffett aptly stated "the stock doesn't know you own it. People should not get emotionally involved with their stocks." Sounds funny, but it happens all the time!
#2 House Money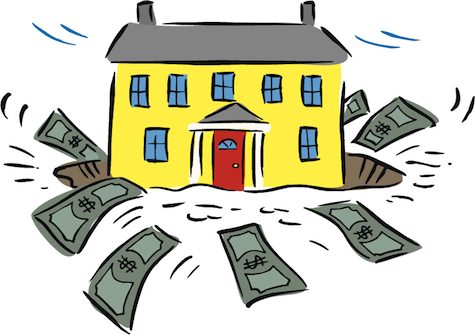 Image from Redfin.com
Las Vegas and Atlantic city know the game of house money all too well. Gamblers tend to be more aggressive and less risk averse when using the money they won from the casino. Investors who have profits, trade on margin, or have money that they did not directly earn also show similar traits. I hate to use gambling analogies for investing because investing is NOT gambling. But, it does show human behavior when it comes to dealing with potential risks and rewards. Keep in mind that there's no such thing as "paper profits." The money you've made is yours. All the money is yours and you should not separate it (physically or mentally) into "house" and "your" money.
#3 Overconfidence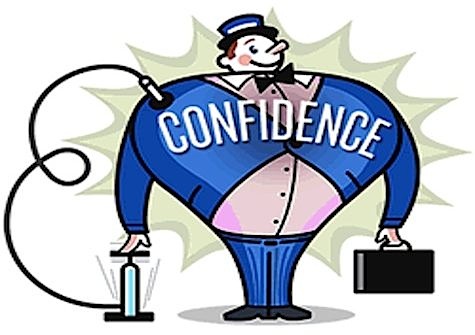 Ever notice that everyone thinks they are the best at something? How can it be that everyone is the best? It can't. Many of us are overconfident in our abilities, and that can be very problematic. Overconfidence sprouts its ugly head when investors end up with a lack of proper diversification (too heavy in the stock of a company you work for or the stock of local companies), and when they trade stocks frequently (research shows those who trade more, make less). Overconfidence breeds unnecessary risks and frequent losses. Be realistic about your abilities. It's interesting that men are more likely to be more overconfident than women. Another kudos to the fairer sex.
#4 The "Hot Hand" Fallacy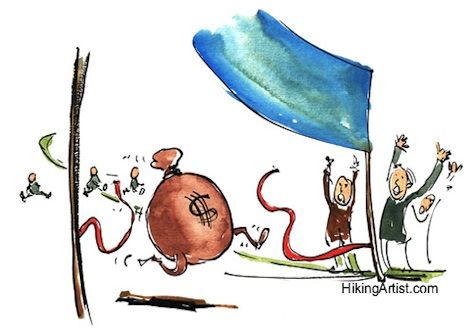 Image from Wall Street Greek
Sports fans often believe that their player or team is on a hot streak. Success breeds success it seems. Surprisingly, researchers have proven that it is only an illusion. For instance, when a basketball player seems to be "hot", you'll find that he or she is actually not performing any better than what their actual average shooting percentages would suggest. The successful shooting is simply a clustering of success in that period of time, but still falls within their normal range. In the investment world, many people either think they have hot hands due to some recent success, or try to put money into the hands of those whom they think are "hot". Every year, mutual funds that post strong performance records attract investors; numerous investors flock to these outfits in droves to chase returns. This happens despite the fact that "past performance is no guarantee of future results". Research shows that many of those who were on top in previous years won't be keeping their place in later years.
#5 The Gambler's Fallacy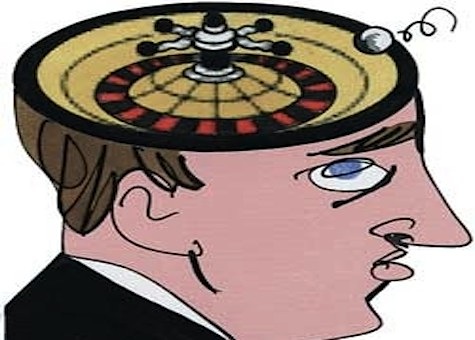 You commit the "gambler's fallacy" if you assume that a departure from the average (or long run) will be corrected in the short run. So you feel that something becomes "overdue". Many roulette betting systems claim that you can generate money by betting the opposite of recent outcomes (four reds just appeared, then you bet on black). But none of them work. Same is true in the investment world –- if you think (without valid analysis) that a market, a sector, or a stock is overdue, then it really is just guessing. To be right or wrong is statistically just pure chance.
Sometimes, people refer to behavioral finance as "fluff" or new age. People would rather that you "show them the money"! But, sometimes, it's better to know what to avoid and how to maintain self-discipline if you want to be successful. As a business owner and investor, this is something I am comfortable espousing.
Copyright © 2010 The Digerati Life. All Rights Reserved.