In the world of personal finance, a lot of choices we make are tailored to our lifestyles, age and profile, and so much of the guidelines can be subject to interpretation. I realize that financial advice is just a blueprint that many readers can act upon differently, depending on where they're coming from. Let's take for instance the general advice that tells us to "put our money to work." What does this mean to you? For a lot of us out there, does this mean taking the money we have and applying it to any of the following activities?
"Invest" it in lottery tickets.
Create a portfolio of individual stocks based on their relative strength.
Leverage with options, margins and little or no money down.
Buy real estate, then flip it or rent it out.
Lend money and collect the interest.
Start a business with our savings.
Each one of these approaches has made someone out there very rich, so it's natural to expect that there will be people who will swear by each method as their proven and definitive way to wealth. But what we need to remember — but many choose to ignore — is the fact that what works for the select few may not apply to the general populace.
Money making schemes are a dime a dozen. And though there are an infinite number of ways to make money, most of them don't work too well. Some won't get you very far (or may even derail you: e.g. playing the lottery) while others will give you a much better chance of building a solid nest egg and growing your net worth.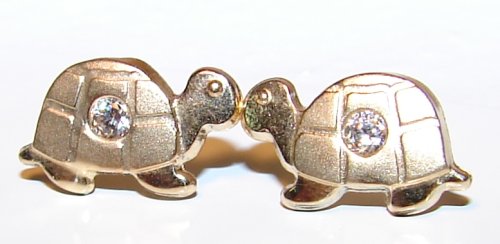 Can you tell which of these ways can spell trouble and which can propel you further ahead?
Think about some of the distinctions between "getting rich quick" and its antithesis — "building your wealth slowly". Most of us want to be wealthy someday, but many of us are also impatient. Those who insist on becoming rich right away will often want to take shortcuts and take unnecessary risks to get from A to B. If you have any of these traits, you may find yourself susceptible to high-risk financial ventures.
Are you ambitious and impatient?
Do you feel frustrated about the pace at which you are saving money?
Are you envious of successful people?
Are you familiar with the concepts of personal finance?
Many people who go down the wrong path are often enthusiastic and overconfident but lack knowledge and experience. But since we all have to start somewhere, my advice here is that anyone who decides to take shortcuts to wealth should be aware of the potential consequences and losses that they may face. If we instead opt for the slow journey to wealth, we are more likely to sidestep those gaping potholes that threaten to swallow our money. One of my favorite sayings is "a fool and their money are soon parted," which serves as a reminder to me whenever I get the itch to look into a nebulous wealth-generating idea. There's nothing wrong in investigating such activities, but it's important not to let our emotions, our initial excitement and imagination get the best of us.
I'm also not claiming that you can't make insane amounts of money by going down certain roads, because you can certainly do that — but what are your odds? If you want to increase your chances of doing well, then you may want to take note of the things that DO WORK for most people vs the things that BLOW UP in most people's faces, while enriching a select few.
So "Get Rich Slowly" is not just a name of a highly recognized personal finance blog, but is also a financial battle cry for a lot of financial bloggers and PF (personal finance) heads. It's a mantra we can apply to the subject of accumulating wealth. The fact is, there are many ways you can approach wealth building, but it does not have to be through high risk, unethical or even illegal means. Here are some ideas to help you get going on this mission:
Really, why not ask ourselves this interesting question, which I feel sums up this topic well:
Which would you rather take: a 5% chance of making $1 million in one year with 95% chance of going deeper in debt, or a 90% chance of making $1 million in 20 years?
One final tip: Succumb to the temptation of "hitting it big" by allocating ONLY a small amount of your money into such a project or activity — an amount you can afford to lose. Hopefully, this scratches your itch while preventing you from going broke.
Created February 19, 2008. Updated September 18, 2011. Copyright © 2011 The Digerati Life. All Rights Reserved.