Okay, this is the first time I've heard this type of thing, but apparently, there's such a thing as the worst and most depressing day of the year.
Chuck it up to an agglomeration of factors that come together to make us feel like crap. There's a guy named Dr. Cliff Arnall, a known researcher from Cardiff University who has made a reputation out of developing a formula that predicts which day we're supposed to feel the most lousy.
This formula is described as elaborate and based on the same things that our common sense tells us is the cause of our gloom:
It's cold.
It's dark.
It's rainy and miserable (in some places anyway).
We're poorer than we were in December (more credit card debt, bigger bills to pay!), especially for those of us who took in more debt to pay for our holiday extravaganzas.
It's the start of another long year.
It's the flu season.
The holiday celebrations are over — the mood has changed and it's back to work and possibly, drudgery.
We're seeing the effects of having eaten much more during the holidays. Do your skirt or trousers still fit?
Our new year resolutions are far from getting addressed.
Our motivation levels are running low.
There's nothing to look forward to for a while.
And this year, it doesn't help that the stock market is in the dumps and our accounts are whithering so early in the year.
No…really, among these you'll find the very factors the good doctor uses to figure out which day has the worst effect on the collective mood of the general populace. For 2008, January 21 has been designated as the most depressing day of the year based on Arnall's "formula expressing the delicate interplay of lousy weather, post-Christmas debt, time elapsed since yuletide indulgence, failed new year resolutions, motivation levels, and the desperate need to have something to look forward to."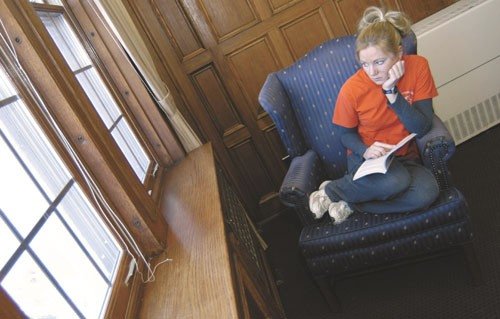 For those math lovers out there, here is the actual formula for calculating the dreaded date for Blue Monday:
1/8W+(D-d)3/8xTQMxNA calcualtes the lowest emotional point of the year. Dr. Arnall did this at the request of the travel industry, which wanted to know the best day in January to book a summer holiday. Arnall factored in the dreariness of the (W)eather, the arrival of maxed-out Christmas bills or (D)ebt, minus monthly salary (d), (T)ime elapsed since Christmas and the failure to keep a New Year's resolution or to (Q)uit a bad habit, low (M)otivational levels and the need to take action (NA). Blue Monday is the Monday closest to the date this formula yields, since Monday is the most disliked day of the week.
Nice. Unfortunately for Dr. Arnall though, mathematicians, psychologists and others in the academic community scoff at his work, saying this is bogus or trivializes depression. But according to this Time article, there is some support for this theory after all, from possible patterns seen for search engine traffic referencing depression-related drugs and information.
Despite all the criticism, I find this analysis pretty persuasive, since I used to be much more affected by such moods when I was younger, single and with less money. Since the weather throughout the year hasn't changed since I got married, banished my credit card debt and built a decent net worth, I'd have to rule out weather as contributing to any winter blues I've had in the past.
These days, I look at a gloomy, wet sky and think it's going to be good for my garden. And we won't have a drought this year, I hope. 🙂
But you don't have to fall for all this. If you simply want to feel better, here are some tips to improve your mood without adding any more to your financial concerns or debt burden. Hint: You won't have to go this far to cheer yourself up but hey, it'll probably work!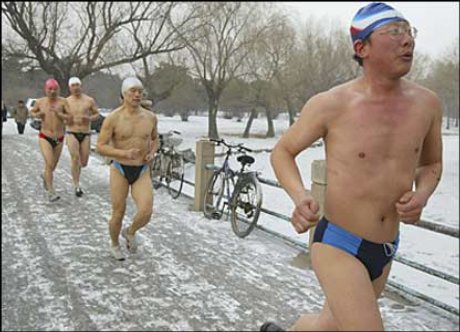 How To Feel Better For Cheap (or Cheaper)
Exercise. Lift your mood with some aerobic exercise or weight lifting or some other physical activity since doing so boosts your body's natural mood regulating chemicals. You'll produce more endorphins and raise your levels of your brain's natural antidepressants: norepinephrine, serotonin and dopamine.
Get enough sleep. This totally works for me. I found that once I've caught up with my sleep, I feel tremendously better. We all function better, think clearer, feel more refreshed and less stressed once we get into the habit of getting enough sleep.
Watch the alcohol and say no to drugs. I think this is self-explanatory.
Practice deep breathing to reduce your tension and stress levels. This will release more oxygen into your system along with those endorphins and help you relax.
Keep to a routine.
Don't push yourself too hard or get stressed out.
Take care of yourself if you get sick. Please, please get better before showing up to work! This way you should feel better faster, and your coworkers will thank you.
Try to have fun. Maintain some social contact and don't isolate yourself if you can help it. Get connected or reconnected: feeling lonely can trigger the mood swings!
Get some light. If you are affected by Seasonal Affective Disorder (S.A.D. refers to having the symptoms of depression tied to the seasons), step into natural sunlight as much as you can. But it sure doesn't help when you face blizzards and extreme temperatures for weeks on end. If you stay indoors a lot, you can consider an S.A.D. lamp (for artificial light) though some researchers say that it's real sunlight you need.
Maintain good eating habits. Unfortunately, you may now be facing the consequences of having eaten too much high-caloric food over the holidays. Feeling a little puffier and heavier can be depressing I know! But you can make it up by reviewing your eating habits. Start the day off with a good breakfast and eat the right kind of foods on the right schedule. Why not try these foods to feel better.
Take your vitamins. You want to maintain "balance" in your system and there are elements in a multi-vitamin that can help, including selenium and antioxidants.
Schedule your breaks and vacations for the dead of winter and go somewhere warm and sunnier this time of year. Instead of taking all your vacation days in the summer months, why not reserve some in January or February? Then fly to Hawaii, or the tropics somewhere, or South America. Plus, you'll probably get much better rates since you're traveling off-season!
Don't overspend on the holidays. Budget your money carefully before December hits and you won't get the added stress of added debt.
I know a guy who takes off on ski trips with his family all throughout the winter and you can bet he's always in a good mood. He's addressed many of these pointers by (a) getting lots of exercise, (b) hanging out with his family and (c) having the trips to look forward to.
As for me, I'm in a pretty cheerful mood despite the fact that we're in the midst of the Hollywood writer's strike (which is what normally depresses us couch potatoes 😉 ). Yeah, even if my credit card bills are a little fatter than usual and the stock market is on a downtrend, I'm not feeling all that grim. Maybe it's because I'm looking forward to the new life I'm planning to start in the next few months, when I finally end up owning my own time and becoming my own boss. By that time, it'll be the happiest day of the year as per Dr. Arnall, who's also calculated that date to be on the third week of June 😀 :
Dr. Arnall has also calculated the happiest day of the year. In 2005 he found it was June 24[4] and in 2006 it was June 23[5] For this he used a formula which uses factors including: the outdoors, nature, social interaction, childhood summers and positive memories, temperature and holidays.

The seasonal disorders specialist has devised a formula which measures good mood using increased outdoor activity, high energy levels and more sunlight. The equation Dr Arnall devised to find the happiest day was O + (N x S) + Cpm/T + He. Within that, O stands for being outdoors and outdoor activity, N for nature, S for social interaction, Cpm for childhood summers and positive memories, T for temperature and He for holidays and looking forward to time off.
It won't be long now…
Image Credit: CM-Life.com, BBC Sport @ news.bbc.co.uk
Copyright © 2008 The Digerati Life. All Rights Reserved.