Be proactive before you make the switch to full time entrepreneurship.
It's a statement often dished out and applied to people who attempt to do something they're not very good at, a statement made to discourage those who are seeking out an alternative career path: "don't quit your day job".
In the entrepreneurial world, this saying couldn't be any truer or more practical, especially if you're about to journey out on your own to try your luck with self-employment. This may not be as much of a concern if you're independently wealthy, but if you're the average aspiring entrepreneur, it may be worth considering these words of wisdom offered by veteran business owners: keep your day job while jump-starting your business. Unless you are financially capable of living for 3 to 6 months on no income, stay put at your job and put in the work to get where you want to be.

Speaking from experience, I can tell you that quitting your job before you have something else lined up (either a new job or a business that's chugging along at a decent pace) is a recipe for disaster. Few people who have worked the 9 to 5 gig for a while really have a solid grasp of how life changes once you're fully self-employed.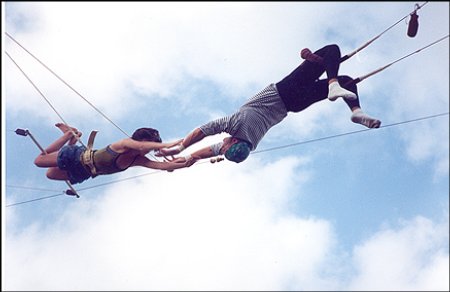 Reality Checks For The Aspiring Entrepreneur
Becoming an independent business owner can be quite an exciting prospect, but don't let your fantasies cloud your judgment. Life and financial transitions always require a great deal of serious thought, decision-making and thorough consideration. The biggest take-away I had from my own experience as someone who went from corporate lackey to liberated businesswoman is this: be prepared before jumping the gun.
While this premise may be obvious to you, there are still quite a good number of people who become overly enthusiastic and eager to get their independent projects going, without making the appropriate reality checks. Confidence in your endeavors is a plus, but over-confidence behind rose-tinted glasses can set you up for disappointment.
Here are some steps to take before going solo. Address these concerns as part of your plan to build your own business and to become your own boss:
#1 Address your money concerns first.
Starting out on your own brings a lot of anxieties and frustrations: worrying about where the heck the money is going to come from is a frightening concern. If you keep working a stable job until your business becomes more secure, you can at least rely on a steady income to get you through the rough spots. Even more importantly, have some money saved up before you take these risks.
My Mistake: When I first started, I had one steady client that paid well and gave me the opportunity to quit my full time job, but six months later that client didn't need my services anymore. My source of income dried up and I had cause for worry.
#2 Don't let your emotions dictate your decisions.
Keep your emotions in check as you set up your new venture. Becoming too idealistic or overly optimistic can cause you to take on greater risks than you normally would.
My Mistake: I was determined to leave my job because it was just something I couldn't stand any longer, so my emotions and enthusiasm got the better of me. In my haste to leave, I didn't think of tucking away three months worth of living expenses before moving on. The truth was that I couldn't afford to save the necessary amount for an emergency fund. So when I secured my single client, I decided to wing it and go solo, believing that my business income would tide me over. But then my client flew the coop, and he did it with only a day's notice. I had no time to prepare myself and I had nothing in the proverbial pipeline. It was then that I thought my whole business would go bust.
#3 Have a backup plan and be resourceful.
Unfortunately for me, I went solo before I was thoroughly prepared to run a business on my own. But with the challenges that unfolded, I learned to be more resourceful. To get through the tough periods as I worked to launch my business, I ended up searching for new employment once more, and checked out some things on Craigslist.com. There, I came across some freelance work which provided me the leads I needed to acquire new clients.
#4 Be proactive about your business.
For those who are ready to take the next step, be ready. Start promoting your business months before you quit your job (although you'll need to be subtle about this with your employer). Get your business cards in circulation before you give up your steady paycheck. Don't procrastinate or wait till after you leave your day job to get the ball rolling for your business. Ideally, your business should already be off and running by the time you turn in your resignation letter.
In Conclusion
Ultimately, I am glad I made the transition to full time business owner as I've made really great connections that turned my business around completely. While the end result was better than I could imagine, I know now that had I waited to quit my job and first made sure that I had a business in full swing with an established income before leaving, I would have had a less stressful, and much smoother transition into self-employment.
Image Credit: Squaw.com
Created April 25, 2008. Updated January 27, 2012. Copyright © 2012 The Digerati Life. All Rights Reserved.