As you already know, I'm in the business of developing online content, also known as content publishing (and specifically, blogging). I'd like to cover a little ground on this topic today, sort of like a checkpoint for myself, at the end of the year. While I have many goals, one thing I particularly care about is making sure I provide a quality experience for visitors and readers while balancing the ability to make a living by doing what I like to do.

So this year, I spent a lot of time working on improving my site(s) and am now investing back in the business. I feel thankful that I have gotten to the point where I can grow this venture. Looking back, I'm just awed by all the people I've met through my blog, and excited about the things I've learned over the last couple of years. What were some of these things I've picked up? Here's a quick look at my experiences and goals as a blogger and how some things have evolved:
What It's Like To Run & Bootstrap a Blogging Business
1. You can choose to go full time or part time. There's no set formula for running a web business. I've decided to go full time, but how did I get here? Well, I initially had a full time job and started blogging on the side in 2006. Less than 2 years later, I quit the full time job I had as an IT analyst and software developer to see if I can make a living doing something else. It's worked out so far. While it's tricky to try to earn enough to match the cost of living in this part of the world, it is doable.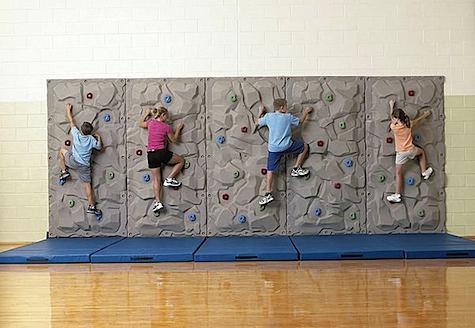 How it feels sometimes. Image by archiexpo.com.
2. Passive income on the web is hard to come by. "Passive income" is a misnomer. At least for me, being a web entrepreneur takes a humongous amount of work. While I believe that the effort involved is more than what you'd spend "working for the man", it's the kind of work that is very fulfilling. If you enjoy what you do, then it won't seem like work!
3. You can successfully replace your 9 to 5 income. Replacing a full time income as a software developer here in the West Coast is a tough feat. It's certainly a challenge, but how can it be done? By capitalizing on the stuff that comes most naturally to you and what gets you excited about getting up in the morning. For example, I can't fake the fact that I love finance and business. I also love systems and technology. So I've been trying to marry the two. By doing what you love most, you may be surprised about what could happen. While some things are accidental or serendipitous, other things are not and will entail planning. In addition, it's good to stay diversified. For instance, I try to be involved in a few projects so that not all our income comes from one source.
4. Anyone can switch "careers" if they're determined enough. I did it because I had to make a choice — I couldn't juggle everything and I was burning out. Other folks are able to carry on with several jobs and a family life at the same time, but I couldn't. So I quit my job and decided to blog full time to try to replace my lost income. So far, it's turned out to be the right choice for me.
5. To grow your business, you'll have to invest in it. I'm working on this one. With higher income looms the specter of higher expenses. Why? Because I'd like to invest back into these online businesses to see them grow. Thinking about the future and working on a growth plan now requires investment and outflow. There are growing pains and they come with the territory.
6. You have to like what you do. I've alluded to this earlier — you should like what you do so you can keep on doing it. If you enjoy what you're doing, it will increase your chances of longevity at your chosen field, activity or business.
7. You learn something new every day. There's a lot to learn, but it's also a lot of fun. For many years, I've pigeonholed myself as someone who did one thing (software development), and I built my professional identity on that long-term career — one which I went to school for. I'm changing those notions and my professional profile now, by taking on stretch goals and projects that are redefining who I am in a whole different business and "career". And so I've discovered personally, that there's life beyond the nine-to-five that we're used to living.
8. Don't take short cuts. Just like with anything else, you have to do a good job to get anywhere. Online businesses are just like real life businesses — they need to be run with strong quality control in place and with a lot of TLC. You'll need to provide good service to your customers (or audience). It may even be more competitive to work in this environment than in a regular business setting just because the barriers to entry are quite low: it's arguably easier to start up an online business than it is to launch a physical business.
How I've Changed Gears
I used to spend a considerable amount of time managing my stock portfolio. These days, I am spending quite a bit of time also reviewing our business portfolio. Here's my financial plan in a nutshell: investing in both traditional investment markets and in business projects should help us conquer our future income requirements, as my spouse and I grow older and possibly become less employable in the technical field, no thanks to age discrimination in the workplace. (I certainly hope that's not the case, but the technical industry values young blood!)
I strongly believe that income and quality (of product or service) go together. If you offer something that is in demand (or answers a demand) and you do so in a unique and effective fashion, and with an emphasis on quality, then you can expect to do reasonably well.
Created April 13, 2010. Updated December 23, 2011. Copyright © 2011 The Digerati Life. All Rights Reserved.