At the beginning of each year, it's typical for everyone to declare their goals and assess how they've done in the previous year (or years past). I think I'll follow suit with this compendium of updates on this subject.
Earlier on, I had set forth some goals that I hoped to achieve at some point. We haven't yet accomplished all that we've set out to do, but a lot of progress has been made and we've been fortunate enough to meet some successes along the way. So if I were to give ourselves a grade on these matters, it would be around a "B".

All the stuff I write about here is something we expect to address in a reasonable amount of time, and as goals, they are considered more short term in nature. And when I describe these as "our" goals, I'm referring to the fact that my spouse and I look upon these matters as a joint effort. I thought to lay it down here in order to have us stay accountable to commitments we've made.
Making & Meeting Short Term Goals & Resolutions
Here's what we've aimed to do in recent years:
How Our Business Goals & Plans Have Fared
My spouse and I turned into entrepreneurs quite recently. One major goal we had in August 2006 was to get an online business up and running. This goal was completed in December 2007, but it took the loss of a stable, relatively well-paying full-time corporate job to do it. It also took a good chunk of shared savings (between two households: ours and the business partner's) to fund and complete.
As any start up adventurer will let you know, the journey takes a while to unfold — sometimes taking half a decade to transpire. And as any such entrepreneur in the Bay Area will tell you, success in a start up can go three ways:
being able to launch your start up as profitable in its own right
getting lucky enough to be bought out by a bigger company
or going public
So what's happened since? Ultimately, the original project did not pan out as planned, but there have been numerous additional new projects that have since taken its place. We've learned about how to cut our losses without necessarily giving up (as they say, if at first you don't succeed, keep trying. And maybe, think of something else!).
I'm also working on some business ideas of my own but with my limited time, I'm taking a more casual approach to these efforts; I've decided to stop sweating it out to keep my sanity. While I had plans to launch a couple more web projects including the development of Cafepress stores and more sites, I decided to throttle it back a little. For now, I have moved these ideas to the back burner as I considered the difference between focusing vs multi-tasking. One area of focus has been The Digerati Life (this site), which has grown well over the years and which I intend to further improve.
So basically, our business goals yielded mixed results. However, even if specific aspirations may not have worked out for us, our major goal of becoming independent full-fledged, full time entrepreneurs has been achieved, certainly by 2011.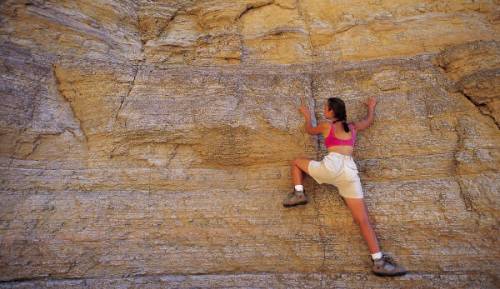 Personal Finance & Investment Goals
1. Cash Flow
Our emphasis has always been to improve our income prospects as business owners. We saw several years of limited cash flow, so it would be natural for us to create cash flow targets every year that we could realistically meet. We've managed to make it work by performing a patchwork of jobs, including consulting gigs that yielded reasonable returns along with income from online sites. For a while, we earmarked a certain amount of our savings to help supplement our income and tide us over. These days, we don't really rely on savings as much as we used to since our business revenue has been covering our needs.
2. Investments
For the next few years, it is our aim to get into the real estate investing business in more earnest, as a way to further diversify our investments. This year, we plan to purchase an undervalued piece of property for rental purposes. We'll see how this works out!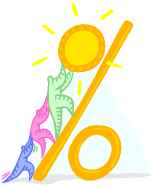 We'd be happy to grow our investments in line with market returns. A stretch goal is for us to ensure that our investments can comfortably offset any deficits in our business income, since our revenue streams are unpredictable.
3. Budgeting
In the realm of expenses, budgeting and frugal living, we've done much better. I'm working on a better budget by training ourselves to live on less given the higher risks afforded by our new ventures. We're aiming to bring the budget down by 20% from what it normally is. As it stands, we're much more conscious about our spending and we're more self-sufficient than we used to be. For example, last year, we relied less on hiring outside help to do some home repair work: we ended up doing certain jobs ourselves. Plus, we deferred as many big ticket expenses into the future as we possibly could, such as:
replacing our cars
performing home renovations
and taking expensive trips
For the year, we plan to keep our expenses along the same lines. I doubt we'll be able to cut any more fat from our budget so I'd be happy if we kept at similar expense levels.
4. Fiscal Organization
Still to be done because we didn't make much progress in these areas: IRA and 401K rollovers, account consolidation and estate plan updates (this involves updating our wills, fixing our lists of beneficiaries for accounts and creating a trust for our house). While we've been able to get additional life insurance recently, we are still thinking of securing dental insurance. I'm also going to be decluttering our house extensively by selling our stuff through consignment or donating our items, particularly our child specific materials which the kids have outgrown. Lastly, I'm planning to overhaul our money management and bill paying systems. I aim to start using more standard financial software (or work with a financial planner) to run our household finances and investments going forward.
Job/Work Goals
As you may already know, I've made it out of the "rat race" and have worked independently since 2008, which was a primary short term goal I had for sometime. So I've got this matter checked off! With that accomplished, I now hope to be a more productive worker.
Health & Personal Goals
I've done really well here. I'm the slimmest that I've been in 10 years! I'm on target towards my goal of losing the final few pounds of extra weight I've accumulated over the past decade. Eating better and sticking to an exercise regimen are all it takes!
In Closing
I'd love to end the year in the same way most people do: with a healthier physique, a healthier bank account, a less stressful lifestyle and a happy household. In general though, I'm just hoping we get through the year whole!
How about you: were you able to keep your previous resolutions? Do you have new goals for the upcoming year?
Created January 1, 2007. Updated January 8, 2012. Copyright © 2012 The Digerati Life. All Rights Reserved.