Our Personal Financial Goals and Updates, The Year In Review
Like several other bloggers, I ended up quitting my job in early 2008. I didn't expect that the rest of the year would go to pot, financially speaking, and if I knew this ahead of time, I may have thought twice about leaving the workforce!
I see the year 2008 as the year our investments plummeted by 30%, our income lowered by 40% and our expenses shaved by 25%. It was a year when things shrank. By a lot. But by the same token, our stress levels, in general, have diminished as well, thanks to some lifestyle changes we've made that meant adjusting to work and life on our own terms (as our own bosses) but with a much smaller household budget.
As things stand right now, the digerati spouse is still tinkering away with his business ventures (the site on digital cameras is moving along), as am I. We both try to supplement our business revenue and earnings through some contract jobs we pick up on occasion. Let me just say that I do miss the income stability of a full-time job though! I still debate with myself whether I should reconsider going back to the 9-to-5 (is the grass always greener?) now and again. So far, plans towards this end haven't materialized to any degree. I *still* have to update my resume and LinkedIn profile as a start, and I haven't gotten around to doing this just yet.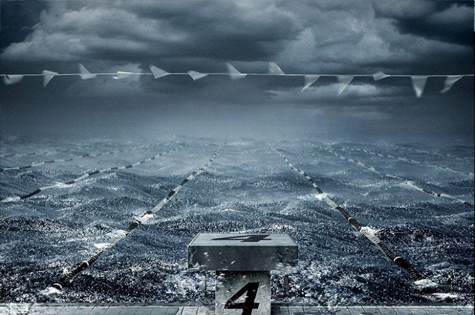 2008 Financial Goals Check Up
I had financial goals all drawn up for 2008, 75% of which I believe I've been able to fulfill. Last year's accomplishments:
1. Launched a new blog called The Smarter Wallet. Sorry, no Cafepress store in the works at this time.
2. Began doing some freelancing projects. I've joined Wisebread and ePlay as a contributing blogger.
3. Growth on this site met half of my blogging goals for the year, so it's all good (fell short of subscriber growth but handily beat visitor traffic goals).
4. Investment growth failed miserably, as you'd expect!
5. We managed to get additional life insurance, as I'd hope we would.
6. The biggie: I left my job early last year!
7. Health goals: I'm devoting a whole discussion on this below.
Looking Ahead To The New Year
With the country smack dab in the midst of an economic slowdown, I'm not quite sure what to expect of the upcoming year though I remain hopeful and wishful that things will start turning up eventually. Our goals for the new year are simple — that we can close the gap further between our income and expenditures, so that we can start saving again and not just keep "treading water" or bleeding our existing savings dry. This means tending continuously to our business projects and even the possibility of looking for extra income and additional work in some capacity, and to quit spending on non-essentials. We're getting there, but it's all truly hard work mixed with some worry that we'd be able to stay on track financially.
Health Goals Discussion
I'm also wishing that we all maintain our good health going forward. I've been in poorer shape in the past and had some medical situations that were just recently resolved thanks to the lifestyle changes and work adjustments I've already mentioned. So my goals to improve and then maintain my health and fitness level are those that still top my list. I'd say I met this goal to some degree in the past year, since I've successfully cut down on medical and health-related expenses over the past several months. I am now more convinced than ever that if you need to heal yourself, one way to do it is to quit the rat race for a bit of time and get your bearings. I got sick of spending the money I was earning at my higher stress corporate jobs to pay for healing tonics and medically prescribed stress relievers. If you're going to choose between health and money, wouldn't you say it's a no-brainer?
My Personal Goals for 2009
In summary, I have some fairly simple personal goals:
1. Live beneath my means, as the cliche states, and begin saving again (this is a family goal).
2. Keep fit, stay healthy, be healthier and trimmer. Everyone's favorite resolution!
3. Keep blogging. Maybe hit 2,000,000 uniques within the year?
4. Increase my personal income by an additional 25% above last year's earnings.
Something I won't specify is how I'm going to manage increasing income in the midst of the recession. It may entail reentering the workforce or it may just mean adding more paying projects to my ever-increasing workload. I'm giving myself some leeway on how I'll be addressing this.
And for the rest of the world, my hopes are much like everyone else's — that we get out of this global recession soon and that peace be restored, especially in places that need it desperately.
Copyright © 2009 The Digerati Life. All Rights Reserved.