For financial planners like me, we tend to have been trained and educated in a little bit of everything. Of course, we have a handful of specialties, but it would be impossible to be specialized in the gamut of all things financial. That's one of the main reasons why many planners or advisors use a team approach or outsource some of what I call "fringe topics". From my view, health insurance is one of those areas that, frankly, planners and advisors tend to either ignore or are not particularly well versed to integrate into total wealth management. One thing we shouldn't overlook is the Health Savings Accounts (HSA). And, since the new health care reform passed, it's worth talking about.
Should You Use Health Savings Accounts To Save For Medical Expenses?
Considering the new law, I am unsure how things will truly be in 3 or 4 years (am I ever?). But for now, the new health care reform law (ObamaCare) has preserved health savings accounts, which can be a valuable planning tool. At one point in the long health care debate, HSAs were on the verge of being cut. But as a result of lobbying efforts by various associations, President Obama and Congress came around and changed their point of view. But with health care policies being a subject of much debate and scrutiny as of late, any changes in this area shouldn't come as a surprise.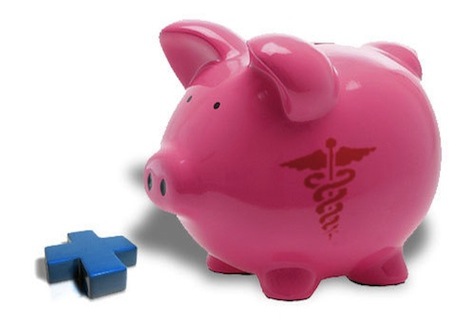 So what's a Health Savings Account or HSA? Here is a quick definition from the U.S. Treasury:
Health Savings Accounts (HSAs) were created by the Medicare bill signed by President Bush on December 8, 2003 and are designed to help individuals save for future qualified medical and retiree health expenses on a tax-free basis.
Health Savings Account Contribution Limits
This year, an individual can contribute as much as $3,050 and a family can contribute as much as $6,150. People 55 and older can contribute an extra $1,000. Anyone at any income level can contribute, and employers can contribute, too. Participants must have health insurance plans that have what's considered a high deductible (an annual deductible of at least $1,200 for individuals and $2,400 for families). They can then use the account to pay for health care costs up to and beyond the deductible each year. If the money in these accounts is not used in a particular year, it can remain invested and grow for the next year. The great thing is that they do not expire and could be a great complement for an IRA or 401(k).
Here are the HSA Contribution Limits by Year (from the Wikipedia):
| | | | |
| --- | --- | --- | --- |
| 2004 | $2,600 | $5,150 | $500 |
| 2005 | $2,650 | $5,250 | $600 |
| 2006 | $2,700 | $5,450 | $700 |
| 2007 | $2,850 | $5,650 | $800 |
| 2008 | $2,900 | $5,800 | $900 |
| 2009 | $3,000 | $5,950 | $1,000 |
| 2010 | $3,050 | $6,150 | $1,000 |
| 2011 | $3,050 | $6,150 | $1,000 |
Here's a closer look at the 2010 Contribution Limits (source):
Annual Contribution Limits:
The 2010 annual limitation on tax deductions is $3,050 for self-only coverage and $6,150 for family coverage.

Minimum Deductible:
The 2010 minimum annual deductible under a high deductible health insurance plan (HDHP) is $1,200 for self-only coverage or $2,400 for family coverage.

Out-of-Pocket expenses:
The 2010 annual out-of-pocket expenses (deductibles, co-payments, and other amounts) for a high deductible health insurance plan (HDHP) cannot exceed $5,950 for self-only coverage or $11,900 for family coverage.
For 2011, the contribution limits remain the same (as of this writing). No other changes have been announced at this point.
Health Savings Account Benefits
HSAs have been referred to, among other things, as supercharged Roth IRAs. This is due to the unique combined features of the HSA. Some great advantages:
Contributions can be invested in a variety of ways.
Contributions are tax deductible.
The Health Savings Account enjoys tax-free growth.
There are no taxes due on earnings if used to pay for qualified health care expenses.
See why the government may have wanted to cut them from the bill? Less revenue!
Not everyone will benefit from these accounts, but for those of you who are in good health and can afford to pay some health care costs outside of the HSA, these accounts can be used as a hedge against the rising cost of health care, and you can preserve and make it grow for your later years.
Because of the new health care law, which mandates buying health insurance, millions who didn't have it before will be buying health insurance. And, since many of these folks will be seeking lower premium costs, they will most likely be part of a high deductible plan. In addition, more and more companies will offer HSAs to their employees as a way to keep health care costs down, enlarging the pool of people who will be able to take advantage of these accounts.
So, if you have not considered an HSA in the past, you may want to now, if you qualify. We all know that health care costs will only rise and as we are all living longer, health care needs can be a large hurdle on our way to financial security. Sure, you have your retirement savings in place, but this is a great way to add to it and hedge your future medical expenses.
Copyright © 2010 The Digerati Life. All Rights Reserved.