Check out some of our ideas on how to start an online business.
With the sour economy, the time is ripe for us to evaluate potential business prospects in the online realm. When it came to starting my own online business, I had tinkered with a few ideas, but never knew where to begin. But I've since researched this topic to some degree, and would like to share some of the things I've found.
Turn Your Hobby Into A Business
There are many different aspects involved in building your own business. First, it helps to narrow down the niches that interest you. If you love what you do, then it'll be easier for you to develop a business based around your skills and interests.
For instance, if you love the business of beauty, you could strike out as a cosmetics consultant in the vein of Mary Kay or Avon, or if you have the technical skills to make iPhone apps or computer programs and enjoy tinkering with gadgets, then building software applications in your spare time may be your calling.
Things are no different in the online world. Once you've identified your areas of interest, it may just be a matter of figuring out how to turn your perfect hobby into something more profitable. Here are some options you may want to consider.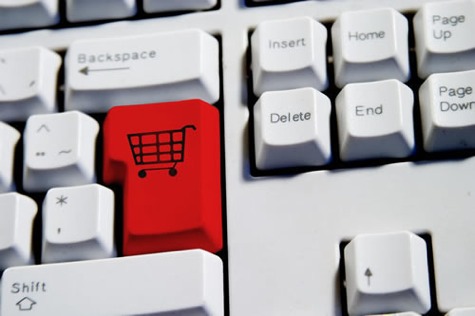 How Do I Start An Online Business?
What steps can I take to launch my own online business?
1. Build a website.
You may decide that you'd like to sell products or that you're interested in publishing content, and one way to do so is through your own website. You can host your site using affordable web hosting packages from a well-known service provider such as IX Web Hosting, Hostmonster or Lunar Pages. You'll also need to register your site's domain at domain registration providers like Network Solutions, Dotster, or GoDaddy.
Tip:
I've prepared a comprehensive list of
cheap web hosting services
that you may be interested in reviewing. The companies in this list offer a variety of hosting plans and packages at affordable price points.
Note that many of these companies are one stop shops that offer services for web development, support and management.
The next step is to develop your web site. For those who need a bit more help, you can do this by using site building tools that are available through your web hosting provider (some packages offer you free tools) or you can check out site builders such as XSitePro or Homestead. But if you have the technical know-how and web development skills, you can build your own site from scratch with free open source web frameworks such as PHP or Ruby on Rails. If you lack expertise in graphic design, but would like to beautify your site, you can outsource the work to a place like LogoWorks (or find a graphic designer through your traipsings around the web), which could help you find just the right logo. Make sure you do some research before signing up with anyone.
Every so often, you may want to make sure that your operational fees aren't creeping up on you, so it may be worth it to check in with your hosting provider on occasion, to see if they can offer you a better deal that might yield benefits. As your web site grows over time, you may want to address any growing pains you experience with your hosting company as well.
2. Build a blog and monetize it!
If you're not ready to commit to running a full-blown website yet, you could try starting a blog through applications like WordPress, TypePad, or Blogger. You could post about any topic you're interested in, and discuss any products that catch your eye: a blog is a great platform for sharing your thoughts and possibly even your merchandise with the world. Check out our post on how top bloggers are able to make money blogging.
Thanks to the power of comments, it can be easier to connect with potential customers through a blog than with a website or eBay store. The WordPress.org standalone application is free and has a ton of tools (called plugins) to help entrepeneurs, but I'd need to find a web host to support my WP blog (WordPress.com also has a free built in platform that takes care of hosting your blog, but it doesn't allow monetization endeavors); TypePad offers business class blogging at $89.95 a month; and Blogger is free and relatively easy to use. Watch out for the terms of service given by certain monetization channels that don't want to participate in the promotion of certain business niches.
Now to build a blog audience, you'll need to ensure that you can post on a regular schedule, can stay informed on current events regarding your topic of choice, and that you enjoy interacting with an audience who won't always agree with you. Also, you'll need to network with other bloggers and have the moxie to introduce yourself to a wider audience as your blog grows.
3. Open an eBay Store.
Everyone has heard of eBay, and since I've shopped there many times, I'm quite familiar with their business model. For example, as someone who enjoys video games, I can turn myself into an online merchant and store owner who sells gaming materials through eBay. I could acquire a diverse inventory of goods like games, consoles, and accessories, list my offerings, and use eBay's tools for the auctions and Buy It Now sales. In addition, I could use PayPal to accept payments and process refunds.
To make things easier, eBay has a Learning Center with lots of information to help sellers. If you're looking to open a new eBay store, here are some of the basic charges involved: currently, the basic store starts off at $15.95 a month, the premium store is $49.95 a month, and an anchor store is $299.95 a month. According to eBay, in order to qualify for a store, you'll need to have an eBay seller's account with your credit card on file, you'll need to become "ID Verified" or have good feedback, and you must also have a Verified Premier PayPal account.
Before signing up to create a store, you should make sure that you understand everything about the fees, how to manage your inventory, and what to do when you need technical help. Also, the Community Help Boards can be a resource if you want to learn from other eBay users.
Develop A Strong Business Plan as a Road Map
Whichever online business model you select, you'll need to work out a business plan. This will help you stay on course as the business grows and can help you decide to close the doors if you start bleeding money for too long. Fortunately, the Small Business Administration (SBA) has informative guidelines on how to write a business plan. What sort of return can you expect? How do you formulate an exit strategy if you have to move on later? Asking these questions before you start your business will make things easier to handle if you encounter problems, or more optimistically, if you meet with runaway success.
If you need to start you own corporation or limited liability company (LLC), then MyCorporation (from the makers of small business accounting software QuickBooks) can help.
In upcoming posts, we'll talk more about marketing, finding resources for business equipment, and where to find good help.
Copyright © 2009 The Digerati Life. All Rights Reserved.