Want to make money blogging? Here are more thoughts on how to start an online business.
With the recession causing so much unemployment and the threat of job loss looming over many heads, people have been hunting for ways to make up for lost income. Some of us have become proactive by developing a business on the side in order to mitigate the risk of job loss, even while we still have jobs. I think that even a small profit from a side venture can help quite a bit.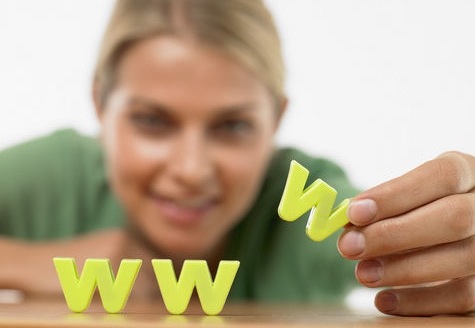 Image by teampenning.org
Online Business Startup Costs Are Cheap
So I wanted to write a little about online business, since it happens to be one fairly easy way to try to create an income stream apart from your day job. What's great about an online business is that it doesn't take much to get it started: it doesn't require that much money. You can run a business for under $100 a month, and more often than not, it's much cheaper than that!
In my case, I started out using all the free tools I could get (but of course!), but over time, I realized that "free" wasn't going to sustain a business indefinitely, nor would it make it easier and less frustrating for me to handle any growing pains that may come. In some respects, there are still a lot of things you can get for free in this business, but with a small outlay, you can set up a site, no sweat. So how about we discuss what it is you need to get started on your online adventure?
How To Find The Best Web Host For Your Online Business
If you want to go the free route to start with, you can. Just sign up with Blogger.com or WordPress.com and set up a blog on the spot. You'll get a built in community there that can send you a bit of traffic your way.
If you're looking for more flexibility and the ability to brand your site, then you should consider going "independent". Perhaps you'd like to start your own recipe blog, or would like to build your own t-shirt site. Maybe you're interested in setting up a site to represent your professional self online, and may want to leverage this somehow. Or you could simply be looking for a company that can provide you with email hosting services. Either way, you'll need to choose a web hosting provider that's affordable, easy to work with and reliable.
What's great about cheap web hosting services is that they can offer quite a lot for the money. Take a look at some of the features you'll get for under $10 a month (as an example):
Free domain name or domain transfer
Instant set up
1 click installer for over 50 website scripts
Diskspace and bandwidth
Free site building tools with templates
99.9% network uptime guarantee
Customer support
Easy cancellation process
Domain registration and hosting, email accounts and email hosting services
E-commerce services, which are tools to help you launch your online store
Online marketing services such as SEO and link building services
Here are some things to determine before you sign up for any service:
What's your budget? Can I swing this for less than $100 a month, or should I expect to pay more? Based on the pricing structure, you may find that one web host will work better for you than others. Take for instance Microsoft Office Live Small Business: the plan offers many free services but will charge you a bit higher (than other web hosts) for the use of additional resources.
How much space do you need? Are you putting up a website with thousands of pages, or can you get by with less space? Although it doesn't hurt to get more space than you need now, you don't want to pay extra each month for 500 GB you'll never use.
Does the web host give you the tools you'll need to build the website, or do you need to make the pages on your own? These days, you can simply choose free or low cost templates and skins to build your site, although some people prefer to hire professional designers to do this job for them.
What are your hardware requirements? You'll need to know if your existing hardware can work with the web hosting provider. For instance, if you're using a Linux machine, then you can't really sign up for Microsoft Office Live Small Business, which requires you to work with a Windows or Mac OS X platform.
What about your domain name? Does the web host handle this service or should you find a domain registrar?
How is the customer service? This is actually the achilles heel of many hosting companies. Many of them find it tough to stick to a 99% network uptime guarantee (hello, Dreamhost) and fall short of their promise to keep your site up most of the time. So find out what you can about a company's reliability before signing up with them.
The Best Web Hosts Come Highly Recommended
Before you commit to a web host, take a look at several of them. You might like the tools and services of one provider over that of another, even if it costs a little more. You can check out our list of cheap web hosting services for a comprehensive list! Here's a sampling:
| | | |
| --- | --- | --- |
| Web Host | Monthly Rate (Sample Plan) | Description |
| HostMonster | $5.95 a month | Great customer service, free set up, free domain name or transfer |
| Blue Host | $6.95 a month | One of the older web hosting companies around with a strong reputation, Has received many awards |
| IX Web Hosting | $3.95 to $7.95 a month | Top customer service, Has an unconditional money back guarantee |
| Lunar Pages | $2.95 a month | Has diverse packages from a simple email service plan and basic hosting to dedicated hosting |
| PowWeb | $4.88 a month | Uses proprietary load balancing technology for high reliability, simple "one plan" package |
| 1 & 1 Hosting | $3.99 to $19.99 a month | Various plans are available including basic hosting, business hosting, VPS packages, dedicated servers and ecommerce support |
As far as web hosting providers to avoid, there are a few, including HostGator, Web Hosting Pad and Fat Cow. I've had a few friends complain about their lack of customer support and professionalism, so be wary of dealing with these services.
Starting with a few key decisions about pricing and the size of the site you intend to build, you can create an implementation plan for hosting and developing your site. So if you're an online entrepreneur, I'd love to hear about your experience with setting up your own business and how your web host has been treating you!
Copyright © 2009 The Digerati Life. All Rights Reserved.