Thanks to popular e-readers like the Kindle and Nook, financial ebooks are more available than they were a few years ago. I've searched for engaging and informational titles, then compiled a list that includes a number of free financial ebooks.
Over the years, I've managed to collect financial ebooks from big name authors like Suze Orman and David Bach, finding them in all sorts of places. Bear in mind that even if you don't have a reader of your own, it's still possible to read ebooks on your PC or Mac with a variety of software programs like Kindle Cloud Reader or Adobe Acrobat Reader.

Another way to read ebooks on your computer is to use a program such as Calibre, which is an open source and free library management tool to help organize and manage ebooks. It's been helpful in managing my ebook collection for several years, too. I also enjoy reading my financial ebooks with smartphone apps for the Kindle and Nook.
Free Personal Finance eBooks from Popular Bloggers
eBooks from personal finance bloggers can be enlightening and entertaining. Here are some great selections!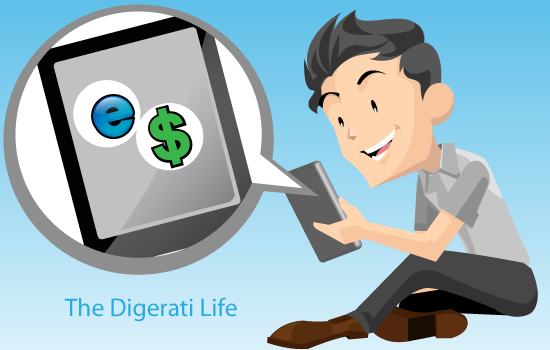 Free Financial eBooks from the Government
Consumer Action Handbook and other materials. This handbook is released by the federal government annually. You can read it for free as a PDF or you can download it in .ePub or .mobi formats for your ebook reader. It covers topics such as consumer purchases, complaints and problems. In addition, Publications.USA.gov offers 10 Things You Can Do to Avoid Fraud and Online Banking, Bill Paying and Shopping: 10 Ways to Protect Your Money. Other free publications cover categories like employment, money, and housing.
A Consumer's Guide to Mortgage Refinancings. The Federal Reserve has a free ebook on refinancing that's available for download. It can tell you more about the benefits of refinancing and the questions to ask your mortgage broker or lender. Find it here.
Building Wealth: A Beginner's Guide to Securing Your Financial Future. Mint.com tipped me off to the resources offered by the Federal Reserve Bank of Dallas. Some of their titles are on building wealth, while others go over opening a bank account and money issues. Explore the site for free resources!
Additional eBook Sources
Here are a few more miscellaneous sources for ebooks:
DailyLit.com. When I don't have a lot of time to devote to reading, I drop by DailyLit.com. This site delivers free ebooks to your inbox in manageable chunks. Besides novels and classics, there are categories like Business and Economics. Authors include Seth Godin and Tom Peters.
Manybooks.net has a business section with free titles, too. One popular title is Think and Grow Rich by Napoleon Hill. You can download it in multiple formats for your Kindle or Nook.
Online Retailers & Sites. Offers for free financial ebooks come up in different locations:

I like to check the Kindle Store on Amazon on a regular basis since publishers and authors occasionally offer freebies.
Free sample chapters are another benefit of browsing at the Kindle Store.
I also skim for free ebook listings on deals sites like Dealnews.com and FatWallet.com.
Check your favorite financial author's website for sample chapters, excerpts and other freebies.

Special Offer:

On the subject of free ebooks, do check out the holiday giveaway being offered by Kosmo from TheSoapBoxers.com. Kosmo writes for us on occasion and enjoys writing fiction (among other things). Here is

his author link at Amazon

, where you can download his books for free on

December 24 and December 25, 2011

. Beyond those dates, you'll have to purchase them.

For ebooks that cost varying amounts, you can shop at the ebook store associated with your favorite e-reader.

Google Books. This Google service has a lot of content. The Business and Investing category has new and noteworthy titles as well as ebooks on taxation, entrepreneurship and many other subjects. You can even find free titles if you're diligent about looking, and there should be samples to view.
Besides blogs, you can get a free education and learn more about subjects like budgeting, investing and retirement with financial ebooks. Go over our list or track down some new favorites. Some of the most intriguing financial ebooks are free, so you can begin building your financial knowledge!
If you would like to let us know about a free finance ebook you have available, do feel free to leave us a comment!
Created January 18, 2010. Updated December 20, 2011. Copyright © 2011 The Digerati Life. All Rights Reserved.