Free Money, Cash & Kind Promotions & Giveaways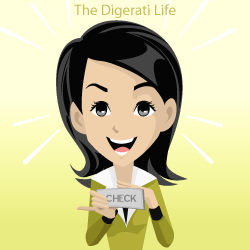 Who doesn't want free money? Well, this is where we compile a list of great offers and promotions where you can receive free money or cash bonuses by simply signing up for a new account or financial product, pretty much free of charge. We'd like to be able to point you towards solid financial resources, with the added benefit of adding some cash to your account as well.
Not everyone may realize this, but banks, credit card providers and even brokerages often use promotions to attract customers. Much like the freebies and deals you get in a retail setting, financial service and product providers are no stranger to deals and freebies, which may range from free cash to discounts. Check out our financial product promotions & join our free money giveaways and sweepstakes, where we give away free cash, gifts and prizes. Many limited time offers are available for new account holders, while others are simple giveaways, no strings attached. Our sponsors include well-known financial companies as well as fellow money bloggers. We've also held our own giveaways on occasion. While you won't need to purchase anything to participate in one of our events or to receive a cash bonus, how we handle promos is a bit different: for a number of the promotions listed, you may be asked to open and fund an account to become eligible.
The free money offers we have run the gamut of promotions from online stock brokers and online banks offering high interest savings accounts to credit card freebies. If you're shopping for a financial product anyway, why not get rewarded as a customer from the get go? As mentioned, some of these promotions are only good for a limited time and may have expiry dates attached to them. So please double check our updates and review the sites we reference for more details. Please read the terms carefully, which we'll describe in each article. Eligibility rules are also spelled out in more detail in the sponsor's site.
For more deals, you can also check out our Reviews & Special Offers page.
Free Codes For H&R Block Online Premium (Giveaway)
Feb 2012
16
Update: Our H&R Block Online Premium Giveaway is now over. Keep this page bookmarked because we'll have it again next year! During tax season, we often hold tax related giveaways (in fact, we had an H&R Block tax software offer sometime ago which was well received). This is becoming somewhat of an annual event, which […]
List Of Free eBooks On Wealth Topics
Dec 2011
8
Thanks to popular e-readers like the Kindle and Nook, financial ebooks are more available than they were a few years ago. I've searched for engaging and informational titles, then compiled a list that includes a number of free financial ebooks. Over the years, I've managed to collect financial ebooks from big name authors like Suze […]
Prosper.com Promotion: Free iPod, iPad2, $100 Referral Bonus
Nov 2011
8
Prosper.com is a highly popular network for peer to peer lenders and investors. It's a great place to try to get a personal loan that's potentially cheaper than at banks or loan companies. It also provides investors an opportunity to pursue an alternative form of investing via short term instruments. We're here to bring you […]
Join AmEx ZYNC's QuarterLife Project: Win A $500 Gift Card
Feb 2011
16
Update: This giveaway is now closed. But please see below for updates on the winner and what we'll have next! Do you belong to Gen Y? Then you may want to hear about this venture by American Express called "The Quarterlife Project", which is aimed to bring more focus and attention on the needs of […]
Free Dave Ramsey Starter Kit, YNAB Software Giveaway
Oct 2010
57
This giveaway is now over. I've announced the winners of the Dave Ramsey kit and YNAB giveaway. Congrats to all! I am celebrating my 4th anniversary as a blogger with a simple giveaway event. In fact, I'm celebrating a variety of things this week, including my wedding anniversary (so we're off on a little family […]
H & R Block Tax Software Giveaway!
Feb 2008
26
This giveaway is over! Note that H & R Block TaxCut software has been rebranded as H&R Block At Home and Online products. If you're interested in these items, I'd like to invite you to read our H & R Block Tax Services review. You may also access the software through our review page. On […]