How we sidestepped bankruptcy. I talk about my near bankruptcy experience.
Why do people go bankrupt? The avalanche can begin any number of ways. A few missed days at work. An unexpected medical bill. A sick child. Or maybe it all happens at once: your car blows up, your interest rate adjusts, your job gets outsourced. Then you start missing credit card payments. For some others, they are unluckier — having to deal with an unfaithful spouse, or a spouse who keeps financial secrets. Whether started by a single, small, seemingly insignificant snowflake or a stick of dynamite, every avalanche looks exactly the same when it's headed your way.
My Near Bankruptcy Experience
For me and my spouse, life was going well — we paid our credit card minimum payments on time, until my first pregnancy. We were overjoyed when we learned the news and made the plan to get our finances in order so that we could live on one income.
Life, however, had different plans. While still in my first trimester, I began to experience complications with my condition, so I had to prematurely leave my stressful call center job. In the course of a few weeks, our income was cut in half — with only more bills to anticipate in the near future.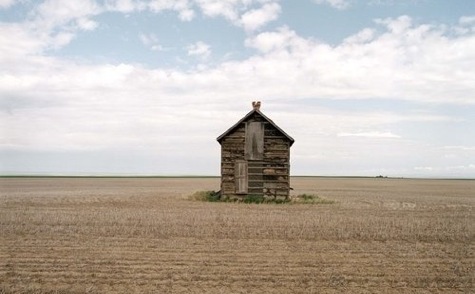 Image by
Robert Klein Gallery
Our financial picture was NOT pretty. At that point, we took a good hard look at our financial situation. We had purchased our first home two years earlier (with no down payment and a fixed APR) and still had over $60,000 owed on it. Only four months earlier, we bought and financed a year-old car. We still had $26,000 left on student loans, and (gasp) over $20,000 in debt over six credit cards and lines of credit. Doing the math, we found out we had debts in excess of $115,000 including the house, and a negative net worth of nearly $50,000! Our household income was $34,000.
Of course, it didn't take long for the credit card companies to call. And call. And call. We started avoiding the phone calls; we found that the representatives were consistently rude, inconsiderate of our situation, and difficult to communicate with.
Beware Of Those Bankruptcy Attorneys
So we turned to a bankruptcy attorney. Ours was kind, considerate and a great listener who explained our options to us. But of course, he suggested bankruptcy as our way out of our financial mess. But after doing a bit of research, we discovered a disturbing trend. All of the attorneys and organizations that were trying to "sell" bankruptcy as a solution, painted it in positive, "happy" terms: we get a clean slate, a fresh start, a second chance; and it's simply a way to make the harassment stop. Other sources we found strongly suggested we do a deep analysis of our situation.
5 Steps We Took To Avoid Bankruptcy and To Reach Solvency
Here are the steps we took to sidestep bankruptcy. And no, you don't have to go bankrupt!
1. Find out if bankruptcy is worth it.
You may find out that it isn't. Analyzing our situation more carefully, we learned a few interesting things, the most important of which is that student loans cannot be wiped away. It turns out that we wouldn't be able to get a "clean slate" on our largest single debt. The only items we could declare were our house and car. So in our case, only $20,000 of the $115,000 we owed could be "forgiven".
While bankruptcy would definitely stop the creditors from calling, it didn't seem worth the effort to get rid of such a small percentage of the debt, so we began looking for other options. As it turns out, there are other ways to get out of debt — to get that fresh start. They are not very easy routes, but in the long run, it ends up being the best way out.
2. We set up a strict budget.
We figured out how to budget and learned how to tell our limited amount of money what to do. We wrote about how we developed our budgeting system in this post on the Dave Ramsey Budget. We also stowed away about $1,000 as a "rainy day" or emergency fund — just in case.
3. We negotiated with our creditors.
After working on the budget (which we re-do each month for that particular month) and determining how much money we had to work with, we contacted each of our creditors to inform them of what we were doing. We also sent them letters to that effect. We told them that we'd do our very best to send them the amounts and payments that we could, and no more. At this point, we didn't want to be a slave to our credit rating; worrying about it was just distracting us from our goal to get solvent.
4. We raised money whichever way we could.
Next, we worked as much as we could — not easy with a newborn — and sold a few things. In a year, with just simple belt-tightening, we were able to drop our total debt by $10,000. We were able to save another $4,000 by settling a debt with a credit card company. Slowly, but surely, we are able to get our debt under control.
5. We opted for a lifestyle that would help us financially.
We made certain lifestyle decisions to help us resolve our financial issues. And while we still have a heavy debt load, we are working slowly to get out of debt. We are now a military family, having enlisted for the extra monthly income, student loan repayment program, and signing bonus. We celebrate every time we pay off a debt. And every time we look into our son's eyes, we remember why we will never use credit again.

Contributing Writer: Rachel Strong
Copyright © 2009 The Digerati Life. All Rights Reserved.