Stacey is one of our regular writers who often writes about her personal experiences on dealing with debt and bankruptcy. I thank her for sharing her stories and updates with us.
Four years ago, my husband and I had a top credit rating, retirement plan, savings account and CDs maturing every six months. Today we are broke, facing foreclosure and trying to pay off credit card debt accumulated through the years. How will we ever tackle this mountain? There are a few things I learned from my recent financial experiences, which I'd like to share with you. This is a story of how we've faced bankruptcy.
Debt Problems? It Can Happen to Anyone
Often people are held back from facing debt due to embarrassment or depression. My husband did not want people to know we were financially struggling. After being a hard-working mother for eight years, I felt despondent. We both felt like we failed our family.
After a recent review of our economic situation with an attorney, we realized this can happen to anyone. We both had serious health problems that sucked up our time, energy and money. It turns out that health issues are one of the biggest reasons that people experience personal bankruptcy. The prosperity we enjoyed yesterday was simply not our situation today.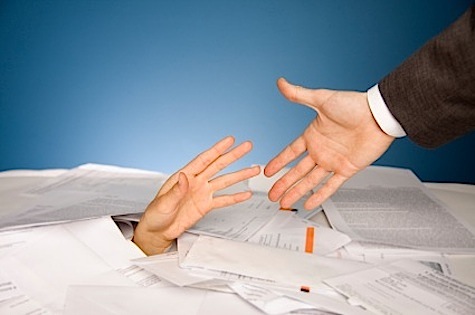 Should We Seek Debt Assistance or Deal with Our Own Debt Situation?
The first step we took toward resolving our financial dilemmas was a meeting with the local housing authority. They encouraged us to apply for federal programs and pay down our debt. We were given the name of a debt adviser who wanted to charge a fee for the service. On a tight budget already, we were reluctant to shell out money. After all, there were no guarantees our debt situation would be successfully resolved.
Feeling frustrated, we paid a retainer to a bankruptcy attorney. He told us that debt advisers would take our money to make a few phone calls we could handle ourselves. During our meeting, he made bankruptcy sound like the answer to all our problems.
The only thing we were sure of after the meeting was that debt advisers are not necessarily professionals. Unlike attorneys who have to hold license, debt advisers have minimal or no training. Some are even scam artists out to steal your personal information. Unfortunately, we ended up becoming more confused than ever before.
Do-it-Yourself Debt Management?
The local pro bono committee held a meeting at the courthouse for people facing foreclosure, and ultimately, we met with an attorney and his team. While we understood that bankruptcy had serious consequences for our credit, we were "officially" informed that bankruptcy on our record could prevent us from getting credit or even renting a house for several years. The pro bono attorney then told us that they would be there to consult with us every step of the way. We were assured that one representative would be sent to sit in at foreclosure hearings, but we would have to do most of the legal work ourselves. They also encouraged us to face the debt issues on our own. Here was something I found interesting: the attorneys stated that most creditors accept pennies on the dollar as a settlement. We were told to watch for settlement offers in the mail and to start paying down our debts one by one. Here are some debt elimination tips we are thinking of trying out.
So the next day, we requested our retainer back from the bankruptcy attorney and decided to face our finances head-on. Instead, we'll be using our money for certain aspects of handling our foreclosure, and I'm glad we're making progress.
Finding The Middle Ground To Dealing With Debt: Our Plan
When it comes to "free" debt help, we discovered that you get exactly what you pay for -– nothing (much). Paying a fee to a random stranger also seems like a foolish idea. A debt adviser is different from a financial planner, who must be certified. From what I gathered, debt advisers might have minimal or no training to handle the job!
On the other hand, trying to represent ourselves legally left too much room for error. So we decided to apply our money towards an attorney to represent us on the foreclosure matter. It seems to be a wiser investment than a debt adviser.
We are taking the attorney's advice and reviewing settlement offer letters. When viable offers come in, we pay them. Our first payoff was only $264 but it made a difference in our credit score several weeks later.
Several of our bills went to judgment so we will have to face them as we save more money. The court might even decide to include them in a workout agreement for our mortgage loan. In the meantime, paying off the smaller bills shows a good faith effort on our behalf. It also stops the relentless phone calls from creditors.
Debt doesn't go away by itself. You are not alone and there is no reason to feel ashamed. Last year, the 2010 Fitch Ratings reported that the US credit card default rate was at 13.01 percent.
Hiding won't make the problem disappear. So here's the bottom line and a solid plan going forward — it probably is best to seek a little debt assistance. But you also can't resolve your problem without helping yourself:

1. Face bills one at a time without paying for a debt adviser.
2. If you're in over your head, consider enlisting the assistance of a certified financial planner or licensed attorney. The money is far better invested in a professional than a fly-by-night adviser.
Furthermore, you have recourse if a licensed or certified professional fails to perform according to your agreement. You may have little or no recourse against a debt adviser who "disappears" after cashing your check.
Copyright © 2011 The Digerati Life. All Rights Reserved.