Is the economic downturn over? That's what "they" say.
CNN Money just released an interesting slideshow about the state of the economy as of late. If you're wondering about when (or whether) this economy will be *truly* turning around and whether your vague unsettling feelings about it have any basis, then these hard numbers should help give you perspective. If you're going to get anything from this post, maybe it's this: that this recession is the longest, most grating one we've had post World War II.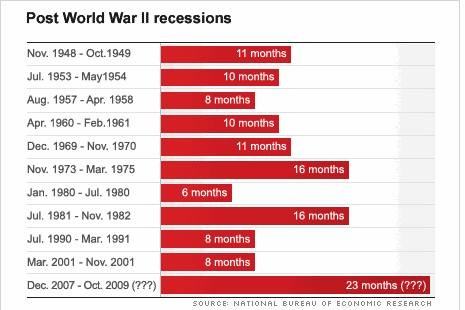 The small bit of positive news is that the economy is supposedly showing some signs of life, although the quick vote polls don't really reflect that much enthusiasm from the citizenry just yet.
Economic Fundamentals: A Reality Check
So here's my own commentary on the economy (based on CNN's slideshow), which I think is still shaking off the severe hangover its been on for some time now.
1. GDP and Economic Growth: Good
The latest growth numbers have been decent, but a lot of this may be attributed to cut backs in the business sector, layoffs, the stimulus plan, bailouts and who knows what else can be propping up our economy. So are we seeing true economic growth here? And does this justify the corresponding recovery we're seeing in the stock market?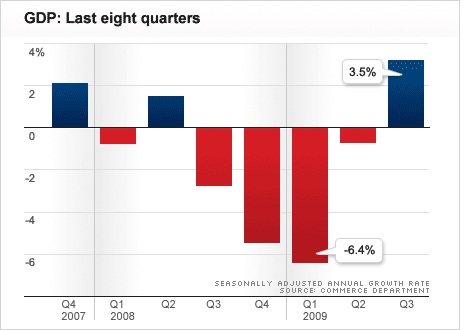 2. Jobs Situation: Slow Going
Just last week, I took a look at the national unemployment statistics and lamented the job loss numbers — which in some locales, appear to be at record highs. But here's something to chew on: how many laid off workers are really eager to get jobs right now? Personally, I've encountered more than a few people enjoying unemployment benefits whilst taking their time to find "the right job" that would pay a wage they were happy with. Not that anything's wrong with that, but it goes to show that a lot of jobs that are available today may be going unfilled (by choice) while "job searchers" pick and choose where to work or decide to sit back and collect unemployment checks while they can. Not everyone out there is desperate to take any job; there are still those who are taking their time to find just the right one.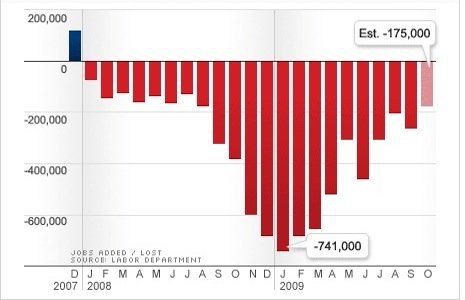 3. Stock Market: Ahead of Itself?
I still don't get the stock market and what my online brokerage accounts are telling me: I've actually been making some money with my investments recently. I should be happy, right? But I'm actually still quite wary of the possibility of a double dip recession. With this market being so responsive to the good news, I hope we don't pay too badly for what appears, in my opinion, to be premature exuberance.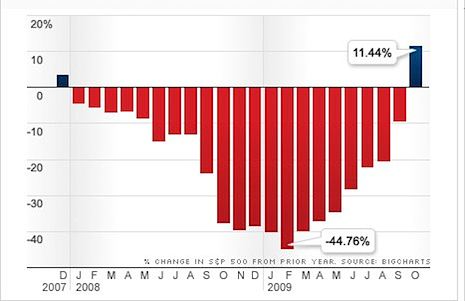 4. Inflation Watch: Okay
With the economy still in the doldrums, inflation looks tame. But economists warn that once growth picks up, inflation may become the economy's new waterloo — which won't be a good thing even with the small consolation of savings account rates creeping back up. This is one element of the economy that may look good now, but may shift on a dime later, when spending picks up.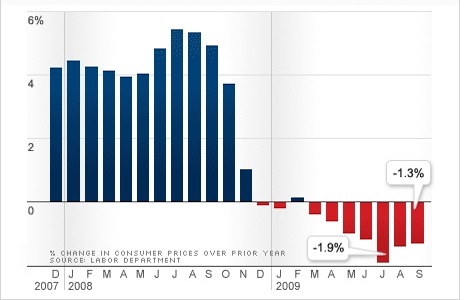 5. Housing: Spotty
Supposedly, housing is seeing a slow recovery. You can say that again. The government has tried to intervene on this front by offering relief to homeowners via tax breaks and other incentives which were folded into the last massive stimulus package. Foreclosures are up in some places, while housing prices are steady in some others: the recovery in real estate still seems spotty.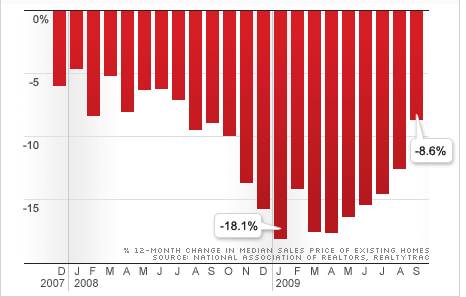 6. Spending: Slightly Improved
You can attribute some of the recent consumer spending activity to the government (Cash For Clunkers, home buyer credit, etc). But at a time like this, shouldn't we all be watching our home budgets and pocketbooks even more? These days, it's "hip" to be cheap!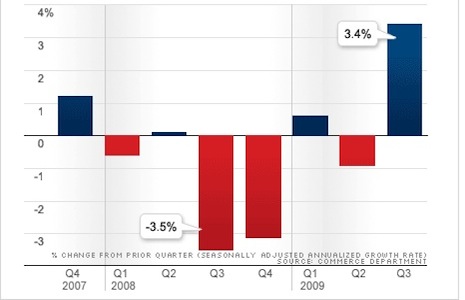 My take on the big picture? I think a lot of what's being reported as a "recovery" is pretty localized. For instance, I know too many people who are still out of jobs or who are working at places they wouldn't otherwise be if they had a choice. I know a few people still worried about their debts, credit cards and housing situation. So I can only be curious about what the next several months will bring, and am wondering when the true turning point for this economy will be.
Copyright © 2009 The Digerati Life. All Rights Reserved.