One of the most feared concepts that many people face with home-ownership — no matter how many times they've owned their own homes — is the idea that something will go wrong with a vital component of their home. And leaky faucets, running toilets, low water pressure, light bulbs that simply won't stop blowing out, and a bevy of other odd situations continue to cause headaches for many. In many areas in the country today, many would be homeowners are seeking opportunities that involve distressed or discounted properties by finding foreclosed homes online, but this may very well lead to their inheriting the previous owners' problems.
When I got married, I breathed a slow sigh of relief because I knew that there wasn't anything in our home my new spouse couldn't fix. The Maytag repairman could go on permanent hiatus in our home. Now, I want to share a few of my husband's favorite tips and tricks for keeping our home running like clockwork without spending a fortune.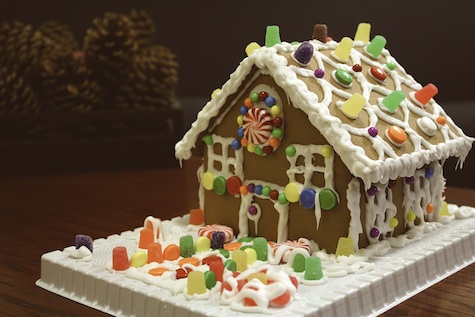 Image from Wikimedia
Home Maintenance Tips for the Novice
Replacing Toilet Fill Valves
There is nothing more common — or more annoying! — than a toilet that runs. It can be constant or intermittent, but a running toilet is not only a nuisance, but also costly, as it racks up unnecessary utility bills each year. But no worries… here's how to fix it:
Purchase a replacement fill valve from your local home maintenance store. This part will usually run you less than $20.
To turn off the water to the toilet tank, turn the faucet handle under the toilet to the left until it stops. Then remove the water from the tank by flushing several times and then soaking up the excess water with a towel.
Place a large plastic bowl under the tank to catch any water you may have missed as you remove the old fill valve.
Unscrew the supply line that feeds water into the underside of the tank as well as the large plastic nut that holds the old fill valve in place. Pull the fill valve out of the top of the tank, and lay it aside.
Now just follow the process in reverse to install the new fill valve. Make sure you install the large, black, rubber washer onto the new fill valve, and slide it up until it fits into the shallow groove. Replace the nut and supply line, and then turn the water back on. Allow the tank to fill, and then flush to test. Viola! Your toilet is now fixed.
Low Water Pressure in Faucets
Good news: This one's really easy! Most faucets have a small, metal, mesh screen affixed to the nozzle of the faucet. In most cases, when the water pressure appears to be low, simply removing the screen and cleaning it thoroughly will fix the problem.
Light Bulbs That Keep Burning Out
You might think that a faulty wiring condition is the reason your light bulbs keep burning out. But before you pick up the phone and call an expensive electrician to come out, try replacing the wattage of the bulb first. High wattage bulbs burn out faster than their lower wattage cousins. This is because they overheat more quickly due to the amount of electricity that runs through their filaments. Try replacing 100W light bulbs with 60W counterparts, and discover just how long your light bulbs can last. You won't lose any light integrity in your rooms, and you may notice a decrease in your utility bill as well.
Removing Wallpaper
Forget all those expensive wallpaper adhesive removal liquids and chemicals, and stick with warm water instead. Warm water works wonders when it comes to getting tough wallpaper off the walls and preventing excessive damage to the underlying drywall. The main idea behind successful wallpaper removal is patience. Take your time, and keep the paper wet; your walls will be good as new. The only gadget I actually recommend to make this process easier is a tool known as a "tiger paw." This is a simple and inexpensive tool that creates small punctures in the wallpaper through the use of small, metal "claws." These claws allow the warm water to penetrate more quickly.
The Foundation of Home Maintenance
These are just a few of the tips that my husband has for keeping your home happy and healthy on a budget. Starting with your eyes wide open is a good idea. Not all cheap houses are true bargain homes! It doesn't hurt to get your home inspected every few years to make sure everything is still in prime condition and to catch any problems before they are upcoming big home repair expenses.
Copyright © 2011 The Digerati Life. All Rights Reserved.