In 2002, a friend sold an old house in the San Francisco Bay Area for way under a million (around $725,000). But that was then, this is now. As I mentioned, it is now valued at $1.23 million. In fact, I have never in my WILDEST dreams imagined it would ever sell for anything over $600,000. But prices can only be as crazy as the politics here.
It sure shows us just how lofty California real estate prices have been. Where does your house stand? We don't know for sure how this market is going to fare over the next few years, but we should all be careful about sinking any of our savings into a market that continues to defy reason. Some of these values can be pretty steep, and my intuition tells me that any market correction we face will probably last for quite a while.
Overpriced House #1: Worth $1.23 Million During The Real Estate Peak
At any rate, here are some dated snaps and stats of this "fancy" home. As you can tell, this place is far from fancy and would probably fetch under half a million elsewhere.
Detached Single Family (Class 1)
Bed/Bath: 4/2½
SqFt: 2,120
Lot: 5,000 sq ft
Age: 28 years
List Price: $1,229,000

Property Features
Basic tract house with 1 Master Bedroom Suite, 1 Shower over Tub, 1 Stall Shower, Laundry Area – Inside, Wet Bar, Fireplace in Family Rm, Wall to Wall Carpeting, Granite Floors, Microwave Oven, Built-In Oven, Cooktop Range, Disposal, Dryer, 1 Dishwasher, 1 Refrigerator, Washer, 2 Car Garage, Attached Parking, Level Lot, Yards/Grounds, No Pool
As you can see, nothing remarkable at all.
Now this is what $1.23 million SHOULD buy you (as per CNN Money) and only a mere 1,260 miles away!
Boulder, Colorado
Price: $1.199 million
Bedrooms: 6
Baths: 4
Square feet: 6,387

Description: This lodge-style home, just 10 minutes from downtown Boulder, boasts big views from nearly every room. It's in a gated community that has a 40-acre lake stocked with fish and a private beach. Owners can also swim in an infinity pool complete with waterfall. The pool is surrounded by a tile deck.

Inside, the rooms are exposed to daylight streaming through entire window walls. There's a raised hearth fireplace in the living room, wood wainscoting and built-in china cabinets in the dining room and a wood-paneled ceiling in the kitchen.

Overpriced House #2: Sold For $650,000 During The Housing Bubble
Allow me to be facetious for a moment, for the purpose of this example. If you're shopping around for new digs or looking for real estate opportunities, then this may come across as a sweet deal. If you're looking to settle down somewhere in the Golden State right near a major metropolis rife with culture, jobs and mind boggling diversity, then perhaps a three bedroom, two and a half bath townhouse with the misty ambiance of a coastal fogbelt drifting through your neighborhood may be just the ticket! What about the ultimate convenience of not having to care for a yard? Think about how much you would save on utility bills! Great? Well a home like this can be all yours for only $650,000! All 1,610 square feet of it!
This lovely town home has a wonderful view, atop a bluff directly above the most attractive freeway our peninsula has to offer you. It's also priced under market so you can be sure you can't beat that for value. And it's only 22 years old. That's practically new, by Bay Area standards.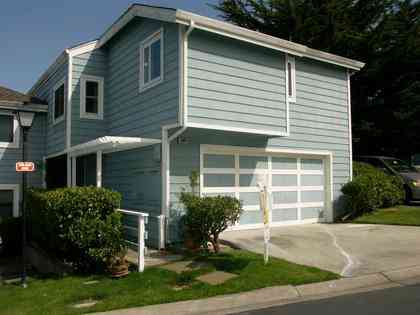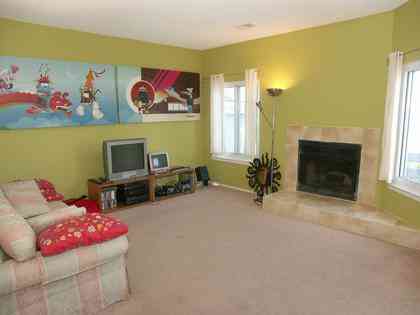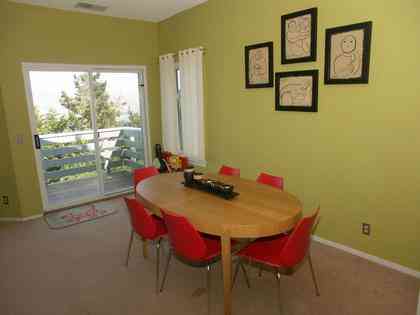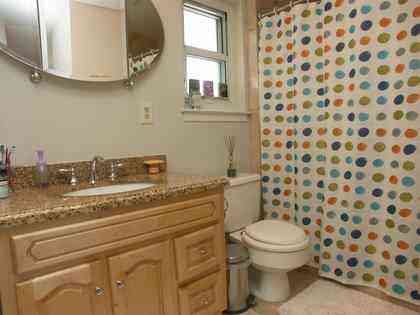 With a negligible association fee and property taxes at a reasonable 1%, that's a total steal. So don't wait. Don't hesitate. It can't last long at this price. It's fabulous! Perfect for young families, retirees and everyone else in between. I should know because I've known this home for 17 years now.
Humor aside, this property ultimately received an offer for close to its list price. And even though I'm glad it changed hands while the market was still on steroids (yeah, it was in our family for a while), its price back then boggled my mind.
Final Thoughts On The Real Estate Mania
I am hoping that the real estate reality check of recent years will drill some sense into California's stubborn homeowners out there who still believe that there are chumps around who will be willing to release them from their overvalued shacks at unreasonably stratospheric valuations. I've heard from brokers that there are way too many homeowners still being obstinate about pricing. Let this market come back to earth please — wouldn't it be healthier if that happens? Or am I just sour graping?
Copyright © 2006 The Digerati Life. All Rights Reserved.