I had the honor to write an article for the Prosper.com blog entitled: "6 Ways To Manage The Risk Of Peer To Peer Lending", which discusses a few pointers about risk management in the realm of social lending. I thought I'd cover this ground a bit over here as well, with some additional specifics that reference different lending sites.
Tips For Managing Your Risk As A Lender
#1 Get in touch with the borrower (if you can).
Find out as much as you can about them. Drop them a line if you have too! At Prosper, you can ask a borrower your gnawing questions and the Q & A transcript is entirely viewable. Borrowers' profiles provide a wealth of information that can help you determine whom you'd be comfortable working with. Prosper's FAQ mentions that they reveal as much pertinent and relevant information as they can about the borrower so that you may be able to make informed investment decisions. Some of the data they provide lenders? Information that reveals a borrower's credit worthiness (also known as "credit grade"), their debt to income ratio (which measures their debt load) and a borrower's expected default rate (as reflected by a credit grade). The proprietary credit grade is culled from the borrower's credit history with Experian.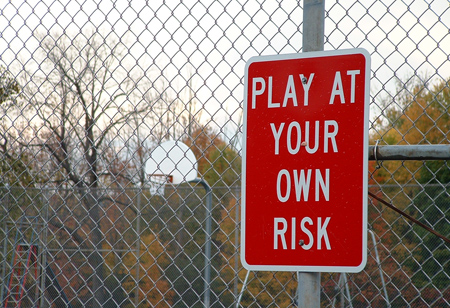 #2 P2P lending features are a big help.
Perform your due diligence while using the great functionality and features available to you through the P2P lending sites such as Prosper, Lending Club, Kiva and Zopa.com (which is now pretty much defunct). You can certainly browse around for loans you'd like to fund, but more likely, you'll prefer to use the special technologies and tools developed by these sites. For instance, Lending Club uses a special algorithm called LendingMatch to match you up with prospective borrowers, while Prosper uses Portfolio Plans, a tool that creates a diversified loan portfolio for you without fuss.
#3 Lend to many and diversify your portfolio.
Like any other investment, diversification is KEY. At the minimum, you should consider having 30 loans as part of your lending portfolio. Or let Prosper do it for you via its Portfolio Plans feature.
#4 There's accountability via peer pressure.
One great thing about online communities is that they harbor some level of peer pressure. Borrowing clubs, groups, cliques have a way of ensuring their members are accountable for their actions so that you may be assured that people have some level of accountability in these communities.
#5 Start lending with small amounts.
Take it slow — as a lender, begin lending with a small amount to gain knowledge and build experience. The minimum lending amount is $50 for Prosper and $25 for Lending Club.
#6 Look into how interest rates are set.
Mitigate the risk of defaults by charging a high enough loan interest rate to neutralize any potential losses you may get. But then again, the way interest rates are set differs among the P2P lending sites. Here's an interesting comparison and analysis of how this is done: Prosper uses an auction style approach akin to how eBay does it, except that instead of bidding up prices, the format allows lenders to bid on loans. As more lenders bid on loans submitted by borrowers, interest rates are adjusted downwards. In Prosper's case, you can see that the lending marketplace itself is responsible for setting rates. In the case of Lending Club, the company itself sets the interest rates for borrowers and lenders based on credit grades. We discuss this further in our article about Lending Club's personal loan interest rates, where we talk about how Lending Club's rates are being affected by our current financial environment.
Who Are Some Peer To Peer Lenders?
As expected, my first concern about trying out P2P lending as an investment approach is dealing with the amount of risk inherent in this activity. But I like the idea that you can create a diversified lending portfolio with only a few hundred dollars. And the more I read about it, I began to understand how viable this avenue is as a way to help out others and earn something at the same time.
| | |
| --- | --- |
| Become a Prosper.com lender or investor. Estimated average annual returns are 10.4%. | |
| Become a Lending Club lender or investor. You can earn an average annual net return of 9.6%. | |
For more on what peer to peer lending can do for you, check out our reviews:
Copyright © 2008 The Digerati Life. All Rights Reserved.