Nowadays, the marketplace is rife with risk, so you may wonder whether it's a good idea to launch a business during a downturn, especially with layoff numbers mounting daily. When is it ever the right time to start a business?
Starting a business during an economic crisis sounds absolutely crazy but let's put aside our concerns of risk for the moment, and think about some of the advantages. If you are afraid of losing your job due to the economic meltdown, starting a new business may be the perfect antidote. No more bosses, no more pink slips, and no more backstabbing by your fellow workers 😉 !
Why Start A Business Today?
There are more than 27 million businesses in the U.S. with less than 500 employees, of which 20 million have no employees, according to the Small Business Administration.
With millions of businesses having less than 500 employees, a good chunk of the American population depend on these small businesses for their livelihood. That's why the SBA (Small Business Administration) is offering funds to help those who have a good plan for starting a business now. They may be worth checking out; they may have some solutions for the budding entrepreneur.
Opening a business is an exhilarating and frightening experience. But think of the rewards; when everybody is hunkering down, you will be very well positioned to take advantage of the inevitable recovery. These 'no-employee' businesses are usually family affairs where everybody has a share of the pie, but a sizable portion is owned by independent professionals who work alone. Again, if you were contemplating opening your own business, now may be a good time to do it, especially if you've got the resources. Could you be rewarded for bucking the crowd (and the trends)?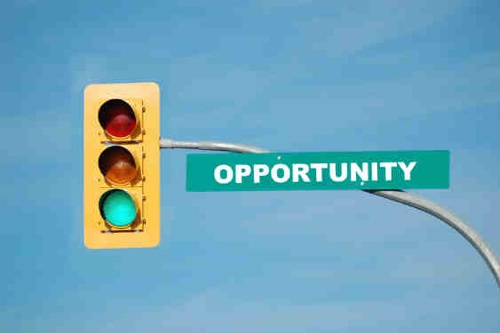 Some Advantages To Starting A Business During A Downturn
Let's consider some of the advantages of starting a business during slow economic conditions:
Space is cheaper. Finding an office, a warehouse or even store space is much easier and much cheaper. If I were a commercial real estate owner, I'd rather rent out my space for less than have no tenants at all.
Great deals available. Businesses going under have to get what they can for their furniture and electronics. Auctions may offer ridiculously low prices for items that you'll need.
Cheaper employees. A well trained professional will gladly accept a cut in salary rather than face unemployment. Same with clerical workers.
Cheaper services. There are all kinds of service providers who have to lower their prices due to the lack of demand. Think of advertising specialists who can prepare your marketing campaign for much less than normal.
Less competition. While your competition is waiting out the storm, why not make yourself available, ready to offer people what they need? Even now, though they may be a little harder to find, there are always people in need of a service or product who are willing to pay (albeit possibly for less). Go and find them, don't wait for them to find you.
Are You Ready For Entrepreneurship?
Everyone can become an entrepreneur, but not everyone can be successful at it. It's great to envision such possibilities, but before I reel you in on this idea, let it be known that opening a business is not for everyone. The reality is this: not everybody may be qualified or prepared to start and run a business — and just like with the stock market, if you make big mistakes and are not sure about what you're doing on your own, you can get hurt….badly. And in a downturn, financial wipeout scenarios are all the more common, and dramatic. So if you're doing this, you MUST have a good plan, you MUST have done your homework, and in many cases, you'll NEED access to cash.
Depending on the type of business you're interested in launching, you could potentially face an enormous amount of risk. Plus, in today's tight credit era, banks are reluctant to loan money, even to the well-qualified clients. So if you're serious about your business idea, where can you turn? Well, you can approach people you know; start with your network. Or you could use some of your savings (gasp) or show your solid business plan to some of your wealthy friends (if you've got any). Some people I know have started their businesses with credit cards, but going down this path is not the most prudent way to go. In today's era, it may very well be that you'll have to bootstrap yourself using your own savings or you'll need to consider the type of business that won't require money upfront, such as a service-oriented venture.
Despite all the challenges, you may still find this to be your calling. If so, get creative. People still have to eat, buy clothes, and have fun. You can negotiate lower prices from your providers — they are anxious to sell their surplus. Drum up business by visiting churches (why not, the pastor may become your best salesman), schools, hospitals, clubs, and make them an offer they can't resist. Note however, that this may not be the best way to promote your business 😉 .
Most of all, plan your business very carefully by analyzing the trends in your neck of the woods. Creating a niche has never been easier. But certainly, look before you leap and read our tips for small businesses. This article is about contrarian thinking, and contrarians are often vastly rewarded for their guts (no guts, no glory), patience and shrewdness. Whenever we contemplate a particular endeavor, we need to weigh risks vs rewards — the only sane way to really make a financial decision.
Copyright © 2008 The Digerati Life. All Rights Reserved.