Are we there yet? The many indications and signs of a stock market bottom.
When market indicators signal a strong market downtrend, we wonder about the obvious questions: when does the stock market finally hit bottom? And how can we tell if it has?
Make Unpopular Moves
If you're brave enough to be a contrarian — which I think would serve us well to be — then the best time to invest would be when things hurt the most. In fact, you should begin to start feeling like a kid in a candy store, with the stock market presenting with juicy stocks available at firesale prices. When things suck so bad that you feel you're backed into a corner, it may be time to deploy your remaining discretionary income into your battered 401k accounts.
If you don't have an investment account just yet, you can open one at an online brokerage that allows for cheap or free transactions (up to a limit).
How To Tell When The Stock Market Has Hit Bottom
Now how about a quick review of what the bottom feels like? Not that we can accurately call it out, as short-term market timing doesn't work on a consistent basis (in my humble opinion), but knowing the general vicinity of a bottom should serve us contrarians well.
Following are some typical symptoms and signs of a stock market bottom. When you get that far down, the only way to go (as they say) should be "up"!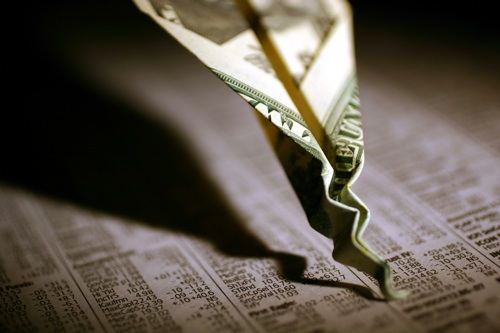 1. People are worriedly asking what they should be doing next. Friends and family have been calling me asking me whether they should sell and abandon ship. And we're not talking about lightening up their portfolios here and there. We're talking about investors wondering if they should toss in the towel and move everything — all their funds, retirement and otherwise — over to safer vehicles.
The irony is that many of them are young, in stable jobs, and have no dependents. The greater irony is that many of them work in the financial sector. I can see why: if you work in the financial industry, you're closer to the action and may feel more unnerved about what you're seeing in "ground zero", or you may feel much more vulnerable than the rest of us.
2. Stocks sell at vastly discounted prices but where are the buyers? Sure nobody wants to catch a falling knife, but when prices have stabilized and plateaued, it may be a sign that you can start dipping your toes in the stock market brew. The brave (or those who take risks) are eventually rewarded. If you're ready to invest, here's a list of awarded discount brokers that offer investment services at cheap rates.
3. People are using any excuse to sell. When it comes to our money, we've become trigger-happy. One false move and everyone wants to rush out the exits. The financial bailout failed….Sell! The bailout passed….Sell! Obama won….Sell! Jamie Lynn Spears is pregnant again….Sell!
4. You can't bear to look at your portfolio. Because it hurts too much. I fall in this category, I must admit. I have yet to take stock of what losses we've experienced this year — and though I have some idea about what my portfolio now looks like, I want to keep myself in the dark. You may say that it's foolish NOT to know how your investments are doing, but at the same time, I trust that my asset allocation is right for me and I'd rather protect my investments from myself. This is my way of preventing myself from doing anything rash or emotional; plus it's all for the long term — so do I really need to get to the bottom of the ugly truth? Okay…. I'll do so soon enough!
5. The media dishes out fresh painful anecdotes on the economy and/or the investment markets on a frightfully regular basis. The newspapers have been having a field day, giving us daily doses of doom and disaster from all fronts. Being somewhat of a rubbernecking curiosity seeker who loves to root out drama and has a natural interest in things morbid, I continue to read the daily news and absorb the media hype. Just keep me away from my own portfolio numbers.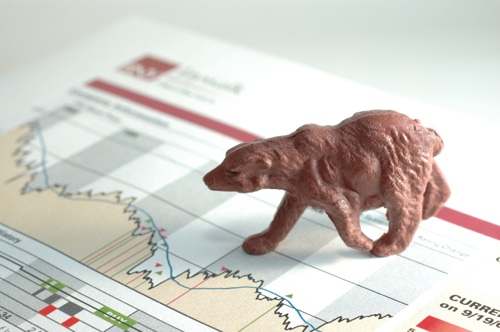 6. When bad news is no longer a "big deal". When things go bad for an extended period of time, a lovely thing happens and we stop being trigger-happy — people eventually get bored with the bad. They start to get jaded, and before long, even moderately bad news begins to sound "good". It is at this point that markets decide they're going to take a breather and stop falling, and may even rise on account of the next neutral economic story that hits the media channels.
7. It feels harder and harder to dollar cost average downwards. As time goes on, you may start to think that your contrarian strategies are beginning to fail you. Your stash of savings is depleting as you continuously shift more of it into long-term, riskier assets such as equities and REITs. But if you've got cash flow, you'll hopefully continue to keep the faith. Based on my past experience with DCA and VCA (value cost averaging), I've seen these strategies become justified time and time again, once the markets recover.
8. When bullish market gurus admit that they were wrong. I follow an investment newsletter or two, and I've noticed a change. Some of the long term bullish "experts" are now crying "uncle". Now, they're not necessarily changing their stance on things… just admitting that they may have been wrong, to some degree, about their recent market calls (or lack thereof). It looks like this crazy October was unprecedented and caught them by surprise!
On the other hand, when you've got well-known perma-bears turning bullish, that's a great sign that things may be about to turn.
When leading perma-bears turn bullish, you know you're nearing a bottom. And that happened a few weeks ago when Jeremy Grantham said, "You are looking at the best prices in 20 years, and you should be making 7% to 8% to 9% real (inflation-adjusted) returns. The last time I was this optimistic was in the summer of 1982."
9. When you hear people griping that they're now going to have to work through retirement. Thanks to the previous amazing bull runs of the previous decades, we've been all trained to take and accept the extra risks afforded to us by the stock market. But if there's one thing I've really learned this time around, it's to make sure that I cut the risks in my portfolio by readjusting my asset allocation over time. The closer you are to retirement, the smaller your exposure should be to the stock market.
10. Annuities and boring savings accounts are in. Not long ago, noone wanted the turtle-paced, slow-mo returns of fixed annuities, ordinary bank accounts and plodding CDs yielding 5% a year. These days, those returns are quite appealing and look awfully sweet. But with everyone thinking the same thing, it could be time to reroute those long term safe funds over into more exciting investments… if you dare 😉 .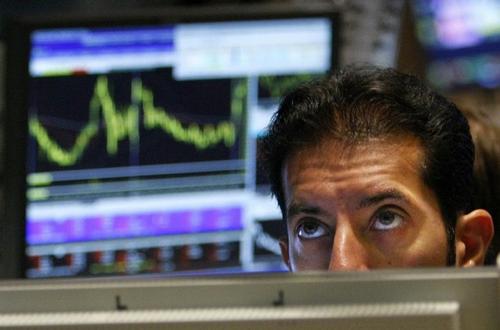 Photo by Daylife.com
Other Signs of A Stock Market Bottom Around The Web
If you search the web, you'll get more serious discussion of what makes for a stock market bottom. So I decided to compile a few of them here.
From Forbes, here's a technical view: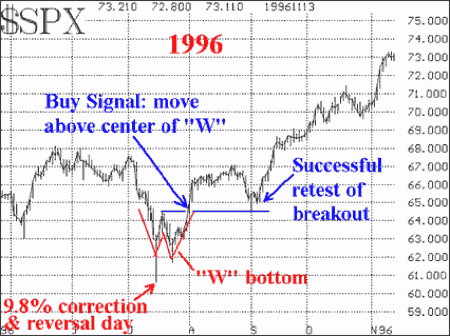 A typical market bottom consists of a "W" formation, not a "V," but there is no reason to be stubborn. Rather, we will let the market tell us where the bottom is.

In a typical scenario, a declining market does not make a "V" bottom, but rather rallies and then returns to the vicinity of that same bottom (i.e., retests the bottom) before eventually moving higher. Thus, on the S&P 500 Index (SPX) chart (or other major index), a "W" formation takes shape.
From Motley Fool:
Yet among all this doom and gloom, I saw signs of hope. I don't know if Friday, Oct. 10th will be heralded by historians as the bottom of this bear market, a day on which the Dow hit an intra-day low below 8,000, but I think it might be close.

But some of the classic signs of the bottom of the bear market were there:

1. Capitulation.
2. High volume, indiscriminate panic selling, regardless of valuation.
3. No obvious catalyst for a bounce.
4. Mass pessimism.
5. To date, it's the worst calendar year fall in U.S. stocks since 1931.
6. The most recent bubble, commodities, has now also burst.
From Seeking Alpha, some indicators to watch out for:
1. The CBOE Volatility Index ("the VIX") continues to set record highs. The VIX is a measure of the premium value placed on S&P 500 option contracts. It's basically the cost of portfolio insurance. When fear is high, so are insurance costs.
2. Weak hands walk away and the herd sells.
3. Closed-end funds can be an indicator — see how many are no longer fetching a premium. The fewer the funds that command a premium, the closer you may be to a bottom.
4. Deep discounts in funds abound.
Copyright © 2008 The Digerati Life. All Rights Reserved.