It's the time of year to think about working on your taxes. I just started looking into mine and like any other year, it's going to be "fun". Oh Joy. But I expect it to be more "fun" for us this year, given that our small business projects are now our dominant sources of income and deductions, and will take center stage in our tax accounting.
Tax Preparation Services & Software Programs With Free Online Tax Filing
On this note, I've discovered a ton of online sites that promise to help you out with your tax questions, issues and filing. So I thought to share those that offered something extra if you decide to try them out: in particular, these sites provide free tax filing and/or tax preparation services.
1. TurboTax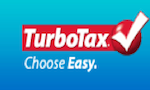 I wrote a bit about this tax program in my TurboTax review, and I'm also keeping an eye out for TurboTax discounts as and when they come along. They actually offer an Online Free Federal Edition which allows you to prepare a 1040EZ or other simple return. They also allow free e-filing through all their other services (Basic, Deluxe, Premier and Home & Business).
To avail of the TurboTax Free Edition, here's where to go. Note that state tax filing requires an additional fee.

TurboTax has additional free tools and features such as the following:
For their free tax tools and calculators, you can check this page.
You can receive free live one-on-one tax advice from experts (from TurboTax) by checking out this link.
They have an "Audit Support Guarantee" under which they'll provide you professional tax guidance if you're slated for an audit.
You can also check out TurboTax's product comparison page to see how all their online software offerings stack up.
2. H&R Block At Home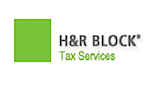 H&R Block is another well-known tax preparation center that offers online services as well as appointments in person at an office location (they've got branches everywhere). But what can you get for free from H&R Block? Well, they've got a free online version of H&R Block At Home for basic tax situations. Besides the Free Edition, there are also the Basic, Deluxe and Premium editions (online and software versions). I discuss their offerings in more detail in my H&R Block Tax Services article.
In addition, H&R Block has recently launched a service called Block Live, which gives you the opportunity to connect with a live tax professional from H&R Block. You can get your questions answered and file with a tax expert by using chat or online video conferencing. Filing the simplest return (1040EZ) is free but processing all other forms will cost a minimum of $39.
3. FreeTaxUSA.com
You can complete your tax return pretty quickly and for free by visiting FreeTaxUSA.com. When you use e-file and direct deposit, you can expect to receive your return in 8 days, while the filing process shouldn't take too long (they claim that you can finish your return in as little as 30 minutes). And like with many of the online services out there, FreeTaxUSA will be saving your information so that you can access and reference this data at any point in the future. Here's a sampling of what you can get for free from this site: federal tax return processing, e-filing, printing, filing of extensions, direct deposit for refunds and a backup of your return. A deluxe version of this service is also available for $5.95, but filing your state return will cost $9.95.
4. CompleteTax
CompleteTax is another online tax site that aims to help you out during tax season; it has the usual slew of services lined up that range from their Free Edition to their Premium Edition. In order to file for free, you'll have to fulfill certain requirements which we specify below. There are additional fees for auto-importing any tax data from previous years and for extra help or consultation. Their services are: Basic (regular price: $9.95), Deluxe and Premium. Also, they've got a Maximum Refund Guarantee that ensures that you can expect the largest refund that you're entitled to or you won't be charged for the service.
Here are the specifics on what you'll get for free. The Free Edition will address the following:
1040EZ Federal form only
Earned Income Tax Credit (EITC)
Single, Married Filing Jointly or Married Filing Separately filing status
No children or dependents
5. TaxAct.com
Then there's TaxAct, which also lets you prepare, print and e-file your tax returns for free. They've got some similar services as the other sites on this list, but I've noted that they also include free phone, email and audit support. You'll also feel reassured by their Maximum Refund Pledge and may appreciate the relatively lower state tax return (with free e-filing) fee of just $8.
6. MyFreeTaxes.com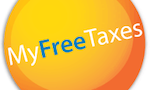 MyFreeTaxes.com is true to its name — it is a tax program provided by charitable non-profit organizations such as Walmart Foundation, One Economy, United Way Worldwide and National Disability Institute that aims to assist underprivileged working folks. If you meet certain income requirements, you may qualify to receive free federal and state tax services. One major eligibility requirement is that your 2011 income must fall under $57,000. Note that the tax preparation provider that powers MyFreeTaxes.com is H&R Block At Home.
Parting Thoughts
If your tax situation is fairly simple or easy, then you can get away with free filing and preparation. Otherwise, you should decide whether to invest in a more sophisticated software program or service, or to just go with a tax professional (although our resident tax expert, who wrote the piece "How To File Taxes For Less", strongly suggests that you do your own taxes so that you can save big). If you've got a favorite tax prep program or service that you'd like to vouch for, do tell us about it!
Created February 18, 2010. Updated February 2, 2012. Copyright © 2012 The Digerati Life. All Rights Reserved.