As our financial lives get more complicated, it's taken a little more work to do our taxes. In my case, I went from the EZ form around 20 years ago to something that involves quite a number of tax forms, and a lot more tax organization and record tracking. If the tax preparation process has become harder to manage but you're still keen on doing the tax work yourself, you may want to turn to a tax service for some guidance.
These days, there's a proliferation of available online tax services that promise to make it easy for you to file. I wrote about this in a couple of articles on H&R Block Tax Services and Free Online Tax Filing. And while on this subject, I thought to bring up another online tax preparation site called eSmart Tax, that offers great options for those of you who are just getting their tax lives organized at the moment.
eSmartTax.com Review: Tax Filing Options
The eSmart Tax service (powered by Liberty Tax Service) is currently offering a couple of ways for us to get a free pass on our taxes. Here are the details:
1. Use eSmart Tax Free Basic Edition.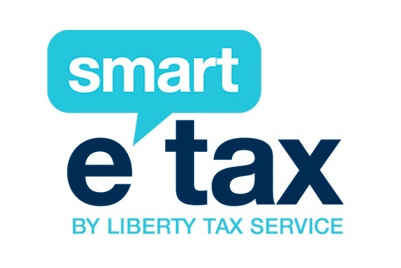 The Basic Edition from eSmartTax.com gives you the ability to prepare your federal taxes using straightforward instructions, along with free e-filing. If you need help, you can call on their free online technical support to address your technical and computer questions. If you're interested in e-filing your state taxes, there's an extra charge (as is the case with many such online services) of $12.95.
Here's where to file for free with eSmart Tax Free Basic Edition.
2. Use eSmart Tax Deluxe Edition.
eSmart Tax offers access to their Deluxe Edition for a fee of $29.95, but you can get started for free. This version caters to those with dependents and those who itemize their deductions. You can import your tax data from the previous year and get technical support if needed. It's a service that can guide you through the ins and outs of your child and dependent expenses, student loan scenario, social security income matters, investment gains and losses, mortgage interest information and so forth.
If you want help with an itemized tax return, then take advantage of eSmartTax's Deluxe Edition service.
You'll get all the features that the Basic Edition offers, plus live chat customer support, CPA audit assistance, convenient carry forward of last year's tax data into this year's, and a look at "what if" scenarios.
3. Use eSmart Premium Edition.
This service caters to freelancers, contractors and business owners. You'll see a lot of the features in the Deluxe edition here, along with suppport for sole proprietors, partnerships and S-Corps.
eSmart Tax Guarantees
While I've seen a few other services with similar guarantees, it's encouraging to see any company stand by their services with confidence. eSmart Tax promises to cover you with their Satisfaction Guarantee, Accuracy Guarantee and Biggest Refund Guarantee. Check out what they say here. Another convenience is the ability for you to also access your past eSmart Tax returns if you need to.
Copyright © 2010 The Digerati Life. All Rights Reserved.