We've got a neighbor with an 11 year old child who's an eager student of entrepreneurship. The first time I met this kid, he came to my door to sell wares for a school fund drive. After that, it would be one thing after another — selling his services as a photographer, planting seeds to grow plants which he'll sell to the neighborhood, etc. So a few months ago, I hired him to "babysit" my two kids for an hour a week. I've been giving him $5 a visit. He said he was putting this money into mutual funds so that he would be "a millionaire soon". 🙂
I'm pretty impressed about how some kids these days can be so shrewd and knowledgeable about the things I never worried about until I was up there in age. Is it just me or are children just more precocious these days?

I could only hope that our babysitting neighbor could be a positive influence on my much younger children. With this 11 year old's focus, self-motivation, determination and drive, he's on his way to a successful future. I was quite amazed that he does not require coaxing by his parents to enter into various creative pursuits; apparently, he comes up with his business ideas independently and executes them all on his own. He even funds them with his own savings. I suppose that some people are just naturally gifted with that entrepreneurial spark!
A while back, I wrote about some very young entrepreneurs who were on their path to success. How inspiring are they? Probably just as much as these very young entrepreneurs: there's Trevor from Striking Up who comments on our site and has a personal finance blog (he's listed among the top 100 world's youngest bloggers), and Cameron Johnson, who by 15 was running a company that was generating $15,000 a day!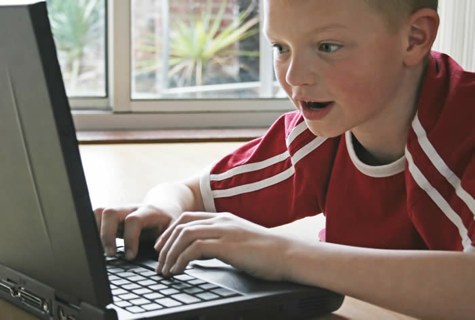 Image by CaseResources.org
The one thing about entrepreneurial kids (as in the case of gifted kids in music, sports or academics) — is the question of how "balanced" their life is, especially when they spend so much time focusing on certain tasks. Although they spend a lot of time pursuing their interests, these may come with tradeoffs. Fewer friends and less social experiences for example. And some may even quit school for their passions!
Raising talented children can have its challenges. But it's a good problem to have.
Copyright © 2009 The Digerati Life. All Rights Reserved.