This is a story of a man who was once hailed a great success. It's another cautionary tale that lets us realize that perhaps, our money, wealth or success may be fleeting. What happened to Hans Reiser?
It started out with a woman who turned out missing in Oakland, California. She is 31 years old, with a young son and daughter, and was married to a computer programmer. She has a background in the medical field. Eventually, suspicion befell the 42 year old ex-husband and he got arrested. It sounded like another Laci and Scott Peterson type story except…. The accused ex-husband isn't just your run-of-the-mill computer programmer who would be lost in a sea of cubicles and servers and halogen lighting. The guy is that Linux guy Hans Reiser. You can thank him for the Linux file system. If it weren't for him, I'd be hosted on some Windows environment somewhere. What a lovely thought.
Hans Reiser, with the self-designated title of Benevolent Dictator For Life, formed his company Namesys from which was spawned Reiserfs (Reiser File System) currently incorporated in the Linux kernel. By all measures a highly accomplished man, he's left in his tracks many dumbfounded Linux worshippers as he did damning evidence.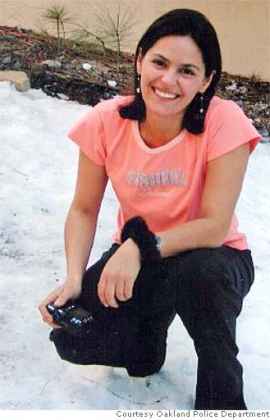 There was blood in his car. The car's front seat was missing. He bought two books about homicide investigations after his wife vanished. So he's basically screwed.
How appalling. The technical community is now in a tizzy about the projects Hans Reiser is leaving in limbo while he deals with his legal problems and the system. Some snarky remarks from tech-heads:
kimvette wrote: "While the disappearance (and possible murder) of his wife is tragic, Linux users will wonder where this will leave Reiser 4. If Reiser is found guilty, will Novell or IBM pick up the pieces to finish Reiser 4 for inclusion in the kernel or is this the end of the Reiser filesystem project? Will there be any future for the Reiser filesystem, and if Hans is found guilty and the project is continued, will the project be renamed to avoid notoriety?"

Anonymous added: "I hope they let him code in prison."
This just shows where the community's priorities lie. Or maybe it's black humor emerging as a reaction to the shocking news. Either way, I'll say it again: this is truly appalling.
What is the money angle in all of this? None really, unless you consider that the Reiser family is from a rather wealthy part of the nation. By many standards, the residential district of Montclair, Oakland is quite posh. It is nestled in the Oakland hills by Piedmont, is heavily wooded, has a nice country feel and a lot of large houses. And now, it will be well qualified for a spot on A&E's City Confidential, the television show that spotlights unassuming locations and the murder mysteries they hide. I had hoped it didn't turn out this way, but it doesn't look good.
Update: In April of 2008, Hans Reiser was convicted of murder and is now jailed for the killing of his wife.
Thank you slashdot.
Copyright © 2006 The Digerati Life. All Rights Reserved.