I went shopping yesterday and was not too satisfied with the merchandise in the stores I normally visit. I ended up spending more money than I'd like for stuff I wasn't intending to buy, so I'm going to have to change my shopping strategy. I think I'm going to stick to shopping at online cash back sites and plan my purchases more carefully. As you may expect, I tend to make poorer decisions when I feel rushed.

With e-commerce becoming a bigger part of our lives over the years, it's become way too easy for us to forget or ignore the risks. I just read a news article about how an online business owner (the proprietor of DecorMyEyes.com) has resorted to bad publicity in order to sell his wares and to get popular with the search engines. Basically, he's been providing a poor customer experience for his customers and reveling in the online "buzz" that his bad service generates. This article by The New York Times spells out the details.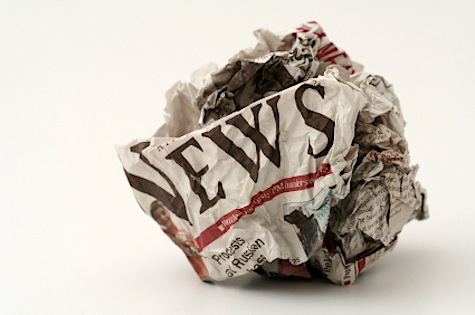 Image source: ereleases.com
This story reminds us that online shopping is an area we all need to explore carefully since a lot of these websites are anonymous (yes, even mine!). I'm going to go out on a limb and say that blogs are a bit more transparent than some of these smaller, mom-and-pop e-commerce sites because at the very least, you can establish some kind of connection with bloggers, who tend to reveal a little about themselves on their site. Sure, who knows if someone is being completely honest with you. But it's usually the case that given enough history, you tend to get a feel for who you are dealing with. Some shopping sites without a "face" may be harder to judge or trust, until you've become a regular customer of theirs.
Unfortunately, customers of DecorMyEyes are learning too late that there are bad eggs out in cyberspace that are still ranked pretty well by search engines. And with regards to DecorMyEyes' business strategy, it's clearly a bad one. Why put so much effort in stirring up controversy when you can probably spend just as much time building a good reputation? I'm afraid that the proprietor of this store isn't thinking long term.
My buddy Lazy Man has opined on the subject as well, and tells us about how to bust this punk.
Copyright © 2010 The Digerati Life. All Rights Reserved.