Are there businesses that thrive during an economic recession? Definitely. I believe you can run a small business even in time of crisis. With the right amount of luck, planning and hard work, you can find business success and see your venture do well even in the worst economic conditions. It won't be a walk in the park, but it becomes a bit easier though, if you are in the right business niche, sector or industry. Being well positioned with the type of business that naturally grows in a struggling economy will no doubt help you a lot.
Despite the job layoffs, credit crunches, and market anxieties that have affected entrepreneurs, others have managed to prosper. There are two types of businesses that do well in a crummy economy. There's the kind that actually gets a positive boost when things go sour, which I'd like to cover in this article. Another type is the "recession-proof" business, the kind that doesn't get impacted by the downtrend, which I'll talk about in a follow up post. Let's take a look at some empirical examples: there are a variety of ventures that can actually experience business growth during a recession.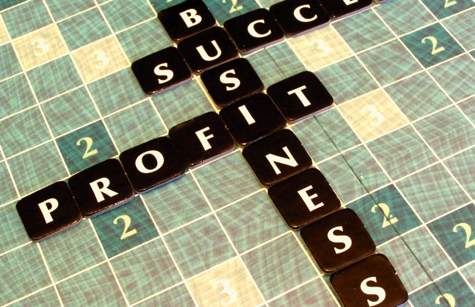 Businesses That Thrive During An Economic Recession
#1 Home Businesses
With more people laid off, lots of folks are trying out their hand at "work at home" projects. More people are trying to start an online business or are looking to make money blogging, for instance. Well with more of us flocking to these projects, some of us will certainly find success in such endeavors. As the saying goes: necessity often leads to opportunity. Just ask Carlos Gil, who lost his job then decided to launch an online business called JobsDirectUsa.com (ironically, he runs a successful job board).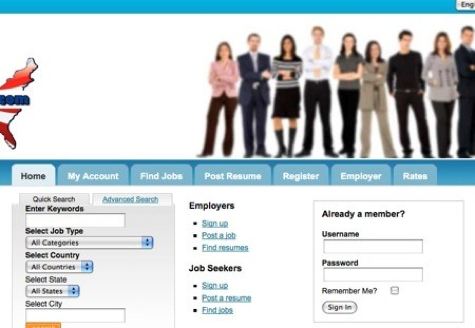 JobsDirectUSA job board
One more thing: watch out for home business scams — they are proliferating due to our current financial environment. Where there is opportunity, there are also fraudsters and scammers who will exploit the vulnerable, so you'll need to be hypervigilant about whom you are dealing with if you decide to establish a home business.
#2 Psychic and Spiritual Reading Services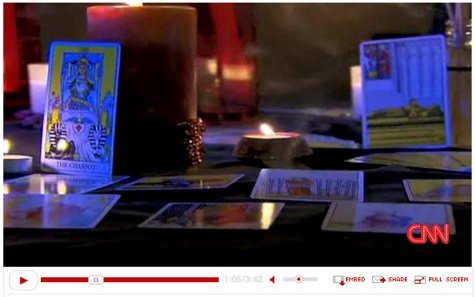 Guess who else is doing well in this economy? Well there's Madame Roxanne, who is a psychic medium. It seems that people in the "advisory" role — therapists, psychologists and yes, psychics — are flourishing during tough times. According to Roxanne, the relationship advice that she usually gives is what she considers as the bread and butter of her business, but it's been recently supplanted by financial advice that's more in demand these days. Now can you believe that some psychics charge $20 per minute?
#3 Online Movie Rental Subscriptions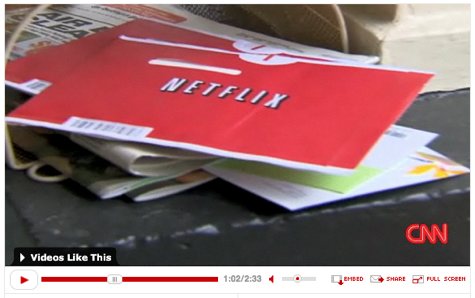 I read that Netflix is doing really well (they've recently signed up 600,000 new subscribers in a few months' time!). I'm a huge fan of Netflix so I'm glad that things are going gangbusters for them right now. They've been adding on new customers who've decided to currently eschew public theaters and DVD purchases. Read our Netflix review to find out more about the services they offer.
#4 Job Assistance
Anyone offering employment assistance and job coaching services has a leg up right now. With job layoffs all around, people are flocking to job boards and looking for help with resume writing and with handling job interviews. This is the kind of work that sees an uptick when unemployment numbers are up.
Now even during times like we have now, entrepreneurs can still succeed by employing some tactics and working hard. Here's a quick list of what can help keep your business afloat during rough economic periods.
How To Grow Your Business In A Recession
Watch your budget and save money where you can. Keep your costs low: for instance, you may want to set up an online business as part of your expansion plan. These days, cheap web hosting services and free online resources abound that can help you launch your venture.
Stay in touch with your customers. Read about this builder who has outlasted his competition by consistently providing superior customer service.
Have a unique product or service. Here are some stories about people with businesses that specialize in products or services that seem recession-resistant.
Continue marketing efforts and keep communication lines open with your suppliers. You'll find many inspiring stories out there about businesses that have seen growth because their owners don't let anything slip through the cracks.
If you're thinking of starting your own business or would like information to expand your current one, the Small Business Administration (SBA) has a variety of resources. With a steady business plan and some research, yours might be the next business that takes off!
Copyright © 2009 The Digerati Life. All Rights Reserved.