Do you take enough time off? Take a break and find out why we work so hard.
So who are you calling fat and lazy? While some people may be quick to judge Americans this way, I'd rather think of us as hard-working and productive. And there are actual studies that back this up. To find out just how industrious a group we are, I compiled a few facts that tell us a bit about our work behaviors and mindsets.
How Long Is Your Work Week?
Let's take a look at how these different developed countries stack up against each other when it comes to working hours. These are the percentages of workers from various nations that work over 48 hours a week, an amount that is deemed excessive by the International Labor Organization.
Japan: 39.3%
United Kingdom: 25.7%
Israel: 25.5%
New Zealand: 23.6%
Australia: 20.4%
Switzerland: 19.2%
United States: 18.1%
Among developing nations, the percentages are significantly higher. Not surprisingly, a 48 hour work week is also standard in certain countries such as Peru, Thailand, Ethiopia and Pakistan. A few other developed countries such as Switzerland and Israel have work weeks that go beyond 40 hours, while France has the shortest week of all, at 35 hours. Not only that, but they also have tons of vacation time. So here's a trick question: would you consider moving to France now? 😉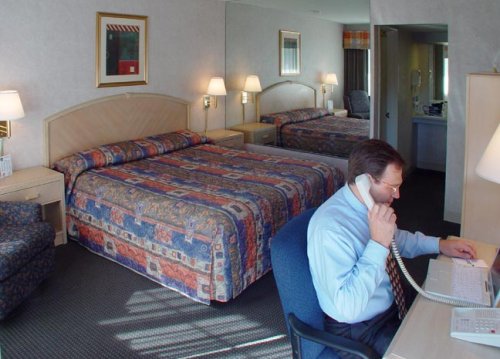 No, We Are Not Lazy
Seeing that a good percentage of us still works more than the standard 40 hour work week, I'd say we have a pretty good work ethic and I'd have to disagree when someone out there claims that Americans are lazy. Besides, here's some evidence to the contrary: who can argue against these incredibly skimpy vacation numbers we get relative to other countries?
[Click on the column header to sort. Yes, this is a clipped table I swiped from this CNN Money's post which features the vacation policies of even more countries. Thank you CNN Money!]
PAID TIME OFF WITH 10 YEARS' TENURE
Country/Region
Minimum Paid
Vacation Days
Paid public holidays
Total
Australia
20
11 (avg.)
31**
Canada
10
10 (avg.)
20
Denmark
25
10
35
Finland
30
14
44
France
30
10
40
Germany
24
10
34
India
12
19
31
Israel
24
16 (avg.)
40
Japan
20
15
35
New Zealand
20
11
31
Pakistan
14
14
28
Philippines
5
14
19
Singapore
14
12
26
United Kingdom
20
8
28
United States
15*
10*
25*
If you sort the table above by Total Vacation Hours (by clicking on "Total"), you'll realize that Americans don't relax that much. In fact, we have around 40% fewer days off than countries like Finland, France and Israel, which top the "time off" charts.
Based on absolute work hours, we're certainly not lazy people at all (our girths are another story altogether), and in fact, we're very productive workers. In short, as a nation, we work hard and smart. And yet, we don't seem to be taking the breaks we deserve.
Why We're Skipping Our Vacations
Would you seriously say "NO" to this?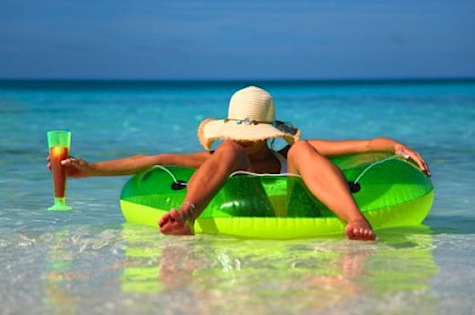 Unfortunately, a lot of us do.
Despite the fact that we don't get as much time off as citizens of certain other countries, you'd think we'd be making a stink about this. But no… studies show that we're apparently frittering away this benefit by skipping the actual vacation time we're allowed to take, deciding instead to keep ourselves at work!
In general, Americans are known to have fewer vacation days than their counterparts in other countries. But what's also interesting is that Americans don't typically consume their entire vacation allowance and choose not to fully take advantage of the breaks that are entitled to them. And those who do take days off do so rather halfheartedly: seemingly many workers continue to keep tabs with their offices even as they take that occasional day off. And no, I am not just saying this — the information just stated are conclusions reached by studies that were generated on the subject.
Ironically, a dated survey shows that given a choice, people would prefer upping their vacation time and reducing their salaries rather than make more money, but the fact remains that workers aren't willing to slow down just yet. So why this is happening? The paradox here is actually rooted in a few causes:
American individualism. It's our workplace culture at work. There is pressure to conform to your given office culture, so if you have a workaholic atmosphere, you'll tend to foster it as well.
Job insecurity and office guilt. We feel dispensable and without any guarantees from our employers, we become insecure when we're away from the office action.
Keeping up with the Joneses. This is the clincher. We all want to outdo each other and the pressure is great. We'd like to be the one who owns the latest and newest in everything, the one who has the bigger car, home or "toy", and we're willing to work really hard and sacrifice leisure time for what we could gain materially. It's what we've been doing to address our material envy.
It appears that we don't take vacations NOT because we can't…but because we don't want to. It's all in our value system — and it's not because we are just naturally industrious people. It's mainly because we want more. We are geared by our society to be heavy consumers of stuff, and sad to say, the fact that we are the richest country in the world doesn't buy us more leisure and time for ourselves but rather more things to play with. Perhaps this is why we are seen as "fat" — a characteristic that alludes to wealth, corpulence, even greed for all the cool things in the marketplace that we buy as trophies for our hard labor.
On top of all that, we're spending all this time at work and the rat race, often to provide "the best" for our children. But our kids may not need to be so coddled. Apparently, American kids are considered "lazy" enough as it is when you size them up against children from the rest of the world:
There was a study that reported that Japanese kids of school age actually study for 42 hours a week, compared with the Americans' 26 hours. More importantly, Japanese students put in an additional 19 hours each week studying outside the classroom, versus just 4 hours for the Americans.
Unlike in other nations, we shouldn't have to wait for a government mandate to make us take our vacations. It would be nice if hard-working breadwinners learned to relax, took the time off and spent it with the family instead of running the treadmill of consumption. Instead of giving in to our tendency of pampering and spoiling our kids with material goods to appease our parental guilt, let's all take a collective break and spend more time with them. With a readjustment of values we can achieve an improved work-life balance. And if this is what you mean by "fat and lazy", then I'm all for it.
Image Credit: Best Western Hotels
Created October 16, 2007. Updated April 6, 2012. Copyright © 2012 The Digerati Life. All Rights Reserved.