There are many means to the same end, and many roads to financial independence. Here are several ways to increase your income.
Wouldn't it be a great feeling to finally realize you're financially independent? I know I would be. But to get to that point, we all need to build up enough of a nest egg that would be substantial enough for us to live on for the rest of our lives. In the absence of such a boon, we continue to rely on our own labor to keep us going from day to day.
I look around me and find that lots of people are taking their destinies into their own hands. A couple of co-workers have begun investing in real estate. Someone I know "day trades" during his spare time (at his own risk) — well, he actually does "night trading", since he does it after work and into the wee hours of the morning. Someone else has an eBay store or two.
What's great is that there are many ways to make a living and to earn an income. I've always functioned with the thought that if I find myself "stuck" in any one position without progressing or moving forward in some way after a bit of time, then I need to evaluate where I'm at and see if there's any way I can break the monotony of my situation. If you've ever asked yourself "is this all I'm cracked up to be?" or if financial and economic progress is important to you, while you find yourself scraping by, then you may want to look into some ways to change your situation.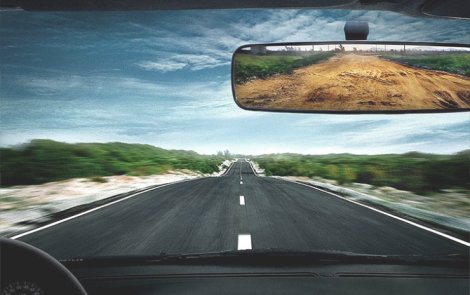 Photo by ziza.ru
Here are a few approaches that I or some friends have taken to get ourselves growing professionally, creatively and financially. You can also consider these as ways to increase your income, improve your cash flow and build your wealth:
Ways To Get Ahead: Professionally and Financially
Get skills.
If you have any of these things: talent, skill, knowledge, energy, then you are employable. I know too many folks who are worried they won't be able to find a job that they enjoy. If you're one such person who demonstrates these personal assets, then there is always work out there that fits your capacities. If you feel that you don't have such skills, you may either be underestimating yourself or your ability to gain these skills. Consider upgrading what you already have in order to qualify for better opportunities.
Become a career or corporate worker with an eye towards job advancement.
If you are happy with your line of work, and see that you have a solid path for advancement in your company, then investing your time, energy and talent at your company may help reward you with a better position after sometime. Can you see yourself becoming a leader and do you enjoy working in a team? Can you manage people? If so, you may be a fit for management.
In reality, with dedication and solid performance records, very good worker bees can find themselves promoted to higher levels whether or not they have the management skills. But like anything else, management ability can be learned, provided that you like working with people to begin with.
Investor, don't waste another moment. Start investing early.
The one thing that we shouldn't waste is another moment not being invested in the market. If your financial house is in order, with your savings accumulating steadily, expenses under control and debt on its way out, then you can work towards the goal of having your money eventually building up enough so that it can do most of the work for you (instead of you having to work for it).
Sign up to automatic investing programs at your investment institutions. The automatic investing programs allowed me to commit to a savings and investing routine and also made it easy for me to invest even if I didn't have much to start with. This way, I was able to begin investing early. All these years being in the market has paid off as the returns generated by the stock market behave as its own income stream, supplementing any job income we've pulled in.
At a dead end? How about job hop till you drop.
What do you seek? When looking for a job, you probably have many things you're looking for: good position, lucrative pay, benefits, great commute, interesting work, great bunch of people to work with, stability. You name it. But one thing you cannot predict is how things will turn out after the "honeymoon" is over — that period of time after which you've settled in and figured out how things work at your new company.
Unfortunately, you may realize that reality doesn't match your ideal picture after sometime and the question then haunts you: do you "settle" for the job you have at the moment or take the risk and take flight for the seemingly greener grass on the other side? I've seen it work both ways: when job hopping yields higher incomes and better matched positions, but I've also seen regret from employees who left a decent job for something less appealing. Then again, no guts, no glory.
Moonlight, with dual jobs and quadruple incomes!
Many families make things work by taking on multiple jobs amongst the breadwinners of the household. I've even heard of households where both parents maintain two jobs each. This must be the toughest way to try to get ahead, but people do it for several reasons, including: preparing for a career change by testing the waters before making any job switch, to make more money (or just to make ends meet), or to pursue work they actually enjoy. A second job can offer the opportunity for someone to decide which work is worth pursuing in the long run, as well as the chance to acquire new skills. But it can also burn you out, and cause high stress when you find that all your time is spent juggling work obligations. This may not be a good idea in the long term but could work out if you can take on secondary work on a per project or temporary basis. Having a primary, stable job and combining it with some freelancing could be a more feasible combination.
Are you a budding entrepreneur? Consider building alternative incomes with side businesses.
Here's a thought: why not build a side business instead of working a side job? If you have a hobby you are passionate about, it may not take much to turn it into a business, especially if you're in the creative field. There could be a market for something you're doing and it's just a matter of discovering and responding to that demand. Many of us are "accidental entrepreneurs", people who never knew that a fun diversion actually can pay. In fact, lots of incredibly successful businesses simply started that way — as somebody's part-time project: an experiment that turned into a lucrative venture.
If you're a risk taker, become a full-time entrepeneur.
Finally, there are those who have entrepreneurship in their blood. They don't crave stability, and money isn't necessarily their primary goal. What they care about most is the nurturing of an idea that has consumed their waking moments and that they're convinced will "change the world" in some way. Who cares about a steady paycheck? They don't. They're aiming for the sky and nurturing grander dreams. There are also those who've decided to strike it out on their own because they love the independence of working for themselves, of being in control of their own plight and who have decided that the only way they can work is if they're their own boss.
-ooOoo-
It's a question we've all pondered over: what else can we do to get further ahead? Some try to specialize and concentrate on one avenue for increasing their income — say, through career advancement, where they pour all their energies into getting that promotion or big raise. Others diversify and try out multiple ventures to develop various income streams and reduce the risk of income loss from any one channel. How about you? I'd love to hear what other things you're doing to get closer to your personal and financial goals and what other schemes you're implementing to propel yourself forward.
My Other Thoughts On This Subject:
Top Wealth Building Ways of Ordinary People
How Are You Building Your Net Worth?
Image Credit: ziza.ru
Copyright © 2007 The Digerati Life. All Rights Reserved.