If you're thinking of becoming self-employed soon, you may find that the exhilaration of being your own boss gets tempered by more than a few hassles — including this one I'm about to describe to you.
Being self employed has so many advantages I've lost count. What I haven't lost count of is how difficult it can be sometimes to get paid for the work you do. I'm sure big businesses face the same problem with customers who are late making payments, but I doubt it affects them the same way that it does the small business owner. Once you're your own boss, you need to worry about how to build, maintain and collect the income you've earned. If you're new to this set up, then you may want to read on about a common issue that plagues the small business entrepreneur.
The Hassle of Late Payments
I recently had the pleasure of dealing with a lady who is a business owner herself. She's quite successful, with two assistants who help her with the day to day tasks of the business, along with an office full of employees. She's so successful, that I'm unable to contact her directly, but instead, must go through her assistants.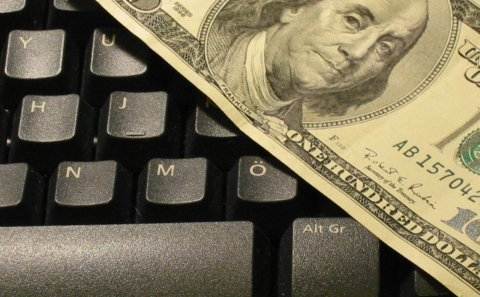 When it comes time to receiving payments from her; I typically receive an email from her asking what the amount is, followed by a message assuring me that she'll make payment that day. Well guess what — the payment doesn't arrive, and a day later I get the runaround from her assistants, where I ultimately end up in the middle of a confusing and convoluted email message exchange that involves further discussion of owed money, demands to complete the work faster and requisite foot dragging.
Let me think about that a moment. For every project, I might spend an additional 2 or 3 hours working with the assistants just to wrest payment from them; and they want to know if I'll be able to work any faster? What do you think, should I put a rush on their projects when I waste precious work time sending and resending invoices and explaining to three different people how much is owed?
How I Plan To Get My Money On Time (or Show Me The Money!)
So here's how I'm protecting myself. I've now started a new policy that requires that payment on projects be made in full before I embark on a new task. As a small business owner, I can't afford to wait 90 days for project payments, and can't justify spending hours chasing down the money owed me. I expect this to protect my cash flow, which is necessary for the survival of any business, but particularly that of a small business.
Don't get screwed! Other ways you can avoid the late payment blues:
#1 Put your policies in writing. Make things formal and contractual.
#2 The best way to work with problematic clients is to ask for full payment up front. Charge 100% payment at the start of the project. For everyone else, request a reasonably sized initial deposit.
#3 Tack on finance charges or late payment fees to late payments, but spell this out as part of the contractual terms before doing any work.
#4 Build the risk of late payments into your pricing.
I've seen business owners work with their clients in various ways. I've seen those who seal their deals with just a simple handshake. Others are much more formal, presenting with contracts that are drafted and signed. Small businesses tend to tow the line between these two approaches. It makes sense that the nice, casual nature of a handshake based on long term trust with good clients may need to be reevaluated for newer, less dependable clients. How you can make your clients show you the money is one of those big lessons you learn as you get your feet wet as a newly minted small business owner.

Post by Debbie D.
Copyright © 2008 The Digerati Life. All Rights Reserved.