Do you know what risk is? Let's have a well known web image by KurtJones.com and some willing suspension of disbelief remind us what it's all about.
Welcome to the Carnival of Risk #24, where we showcase articles that discuss risk in all its forms, particularly touching on the subjects of risk management, insurance, investing and other articles on business and financial risk. I accepted all submissions that stayed on topic which I shall present to you with short descriptions straight from each informative post. I was pleasantly surprised by the number of articles that were submitted so I could only accept one from each blog that participated. Note that a sprinkle of posts were also included here involuntarily due to the value they are adding to the carnival — so don't be surprised if you find your post here!
These were great writings…all, but I found a few that spoke to me in some way, either making me think a little more, enlightening me with something new to chew, or making me notice the passion in their voice. So here were my picks for this edition.
Editor's Choices
Worker's Comp Insider offers to us some Thoughts In The Aftermath Of A Tragedy where he discusses the psychology of security and analyzes the psychology of risk.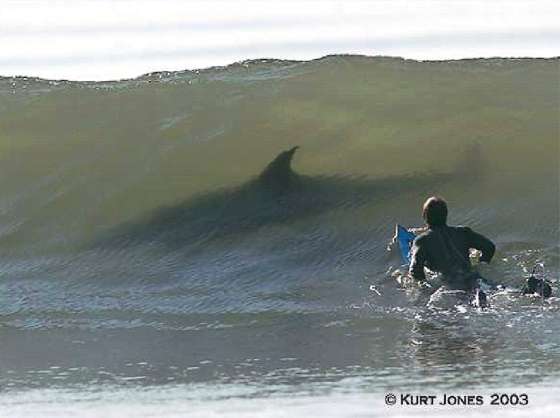 Our hearts go out to the Virginia Tech community in their time of mourning. What a terrible event and what a sad reminder that life is short and and can be snatched from us and those we love at any moment in the most unlikely of circumstances. Perhaps the best memorial we can offer to the deceased is to redouble our efforts to live with kindness and goodwill.
My Wealth Builder brings us The Difference Between Risk And Fear.
In personal finance it is important to know the difference risk and fear. Understanding risk allows one to take prudent chances to build wealth. Allowing fear (or lack of fear) to take over can prevent one from taking reasonable risks (or cause one to take unreasonable risks).
Cato @ Liberty presents Does Expanding Health Insurance Affect Health?
Thus our claim that there is no evidence that expanding coverage is a cost-effective way to improve health does not rest on a conclusion that expanding coverage produces no health improvements. It merely states that whatever health gains expanding coverage achieves could plausibly be achieved at a lower cost by other interventions.
The Sentinel Effect presents Are Baby Boomers Sicker Than Their Parents?
If the largest generation in American history turns out to be more disabled and unhealthy than expected, the impact on society will be enormous. And the implications for insurers could be substantial.
-ooOoo-
Insurance and Risk Management
Personal Finance Advice tells us about Understanding Disability Income Insurance, which is a fantastic introduction to what else but disability insurance!
How do you know if you need disability insurance? If you aren't rich, your significant other isn't rich, and your parents aren't rich, purchasing this insurance is a good idea. If you don't have one of these safety nets, then your ability to work is your greatest financial asset and should be protected accordingly. Otherwise, becoming disabled could ruin you financially and add a great deal of stress to an already terrible situation.
Specialty Insurance Blog presents a Letter from the Oracle, which is about some things that Warren Buffet shares with his shareholders.
Berkshire owns a number of insurance companies including General Reinsurance, GEICO (of gecko fame), USLI (one of our key markets) and Medical Protective. Every year Warren Buffett, the investing luminary known as the Oracle of Omaha, and Chairman of the Board of Berkshire Hathaway, writes a letter to shareholders.
Getting Green gives us a reality check with Over 60? Buy Long Term Care Insurance TODAY.
In many parts of America, you could buy a house with that much money in just a couple of years. This amount may come as a shock, but when you consider the costs of medication, supervision, nurses, entertainment, specialized food preparation, expensive medical and monitoring equipment, it can add up rather quickly.
InsuranceHelpHub.com tells us How To Get The Right Travel Insurance And Save Money.
You are ready for your dream holiday, but there is that one practicality left – insurance. While there is no doubt that travel insurance is necessary, and not something with which you should do without, finding a policy which is not only cheap, but also offers the correct levels of protection for the activities on your vacation can be both daunting and boring.
Health Business Blog talks about Understanding the appeal of Mini-Meds.
I'm not enthusiastic about Mini-Med plans —the policies that offer limited coverage, often capped at $25,000 to $50,000 per year. In some ways they are the opposite of insurance because they pay for routine expenses but don't cover catastrophic ones.
Healthcare Economist discusses Health Care Systems in East Asia.
A recent Health Economics article by Adam Wagstaff gives a good comparison of five East Asian countries: Japan, Hong Kong, Korea, Singapore and Taiwan. While Japan (1961), Korea (1989) and Taiwan (1995) have introduced universal health insurance, Singapore and Honk Kong have not.
Colorado Health Insurance Insider gives us COBRA Versus Individual Health Insurance.
I came across a blog post this morning that talked about the loss of health insurance that goes along with being laid off from a job. The author mentioned that COBRA is an option, and correctly explained that COBRA allows us to continue to get health insurance coverage through a former employer, as long as we pay the full premium ourselves.
Health Care Policy and Marketplace Review gives us something to think about with this mouthful: Hillary Clinton Doesn't Like Health Insurance Companies and Never Has–But Demonizing Them Again Won't Get Us Health Care Reform.
At a recent health care forum attended by Democratic presidential candidates, New York Sen. Hillary Rodham Clinton observed, "The insurance companies make money by spending a lot of money employing a lot of people to try to avoid insuring you, and then if you're insured, to try to avoid paying for the health care you received… ." (Newsday 4/14/07) I'm sorry to hear her say that.
Buying and Selling Your Life Insurance gives us a peek behind the scenes with The Business of Insurance.
In an effort to establish a basis for discussions on this site, I present this basic article. Insurance companies' business models are often stated as: Profit= Earned Premium+Investment Income-Underwriting Expenses-Claims Paid. Let's look at the meaning of each term and apply them to life insurance.
-ooOoo-
Business and Financial Risk
Dr. Housing Bubble presents Irrational Housing: Insiders Out Early and The Duesenberry Effect.
The argument goes that in a bubble profit is a major driving force distorting stable growth for radical cancerous increases that are only supportable for a short time. After the glut of speculation is complete, those with a profit that cashed out on time feel the hunger for continued gains.
Sox First presents IMF Warns of Private Equity Boom Risks.
Now the International Monetary Fund has warned that the boom is creating dangers and risks. And it warns that some private equity deals will fail to deliver. In its latest Global Financial Stability Report, the IMF says the enoromous appetite for overly-leveraged buyouts is driving up prices and will leave acquired companies saddled with debt.
The Skilled Investor Blog tells us Your Investment Portfolio and Other Property Assets are Simply Your Evolving Estate.
Your investment portfolio and other property could become your estate at any time. As you proceed through life and become more successful financially, you need to monitor the size and trajectory of your potential estate assets. In particular, if you have responsibilities to others, you need to prepare appropriately for the day when your valuable assets become your estate.
TheFinancialWhiz.Com presents Low-Risk Trading Strategy using Married Put Options and Dividend Paying Stocks.
What if you could go back 7 years to the very top of the stock market bubble, what would you do differently? What if you could have bought insurance on the performance of the stocks in your portfolio? There exists a strategy that protects the investor from both downside risk and opens it up for unlimited profit potential.
Calculated Risk brings us Massachusetts Mortgage Summit Recommendations, which checks into the world of mortgage risk and fraud.
In late 2006, the Massachsetts Commissioner of Banks convened a "Mortgage Summit" to address issues of foreclosures, predatory lending, and mortgage fraud. The report of the working groups formed at the summit was published on April 11, 2007, and is definitely worth a read for anyone interested in the issue of regulating lending practices or dealing with a foreclosure epidemic.
Brazen Careerist tells us that You Don't Need To Love Risk-Taking To Start Your Own Business.
A lot of people who would like to start a business think the task is too daunting. But following a passion is not as high risk as you may think. Conventional wisdom about entrepreneurs being big risk takers and living on the edge is not all that realistic.
Privacy Digest gives us CreditBloggers: When Retailers Put Your Identity at Risk.
The Texas AG is now investigating whether the dumped records have been used to defraud RadioShack customers. In the meantime, he's charged the company with violating Texas identity protection laws by exposing thousands of customers to identity theft.
-ooOoo-
Life In General
InsureBlog shares with us some Saturday Miscellany, which contains short but arresting anecdotes.
Are Bad Habits Good for you? According to research just published in the Archives of Neurology medical journal, folks who smoke cigarettes and drink copius amounts of (presumably non-decaf) coffee reduce their risk of contracting Parkinson's disease.
Life, The Universe gives us Teen Risk-Taking May Be Biologically Driven and Inevitable, Research Says.
While the government spends billions of dollars on educational and prevention programs to persuade teens not to do things like smoke, drink or do drugs, a Temple University psychologist suggests that competing systems within the brain make adolescents more susceptible to engaging in risky or dangerous behavior…
A Dash Of Insight tells us about Transocean, Inc. — A Case Study of Risk and Reward.
The current issue of Barron's has a feature story by Andrew Bary, Crude Calculations, that points investors to the group of offshore drillers, two of which, Transocean, Inc.(RIG) and GlobalSantaFe Corporation (GSF), we own both for individual clients and in our funds.
iblog has some potentially life-saving advice: Tea Could Cut Risk of Skin Cancer.
Summer is fast approaching and many are getting concerned about skin cancer, with experts advising sun cream and other such ways of preventing the lethal disease.
Ririan Project talks about Ten Commandments for Living a Life Free of Regrets.
Living without regrets is living with intention, moving your dreams forward and in the direction that you desire. This idea is a mantra for the ages. Despite this, it's too easy to live by the status quo and try to fix your mistakes as you go through life.
-ooOoo-
With that I conclude this happening Cavalcade of Risk! I'd like to thank Hank Stern from InsureBlog for giving me the floor this week to host this educational carnival. Till the next one!
Copyright © 2007 The Digerati Life. All Rights Reserved.