Welcome to the 10th Best of Money Carnival!
I haven't hosted a money blog carnival in ages, so it's high time I did! I am highly honored and pleased to have been given the opportunity by FMF from Free Money Finance to host this week's edition of the Best of Money Carnival. As an aside, I hope you'll take the opportunity to subscribe to my RSS feed or email updates if you haven't checked me out already.
There were a ton of fantastic submissions this time, so it was really tough to whittle the list down to ten! I figured I would pick out the articles that stand out, had their own unique spin (or were just well written) and have each represent a different aspect of finance to help us round out our financial fix for the week. So yes, I tried my best to cover a wide range of topics in order to give each area of finance and business some representation.
I also thought I'd present some "food art" as our theme for this carnival's edition. I like whimsical, odd things, so I thought that this choice of theme would fit the bill pretty well! But wait — it's not just food art I'm presenting here, it's "bento" food art: "bento" is a Japanese word that means "home packed boxed lunch", which can really be anything edible that's boxed (hmmm, so can a Happy Meal or doggy bag be considered "bento"?). The art images I'm presenting here are borrowed from Sakurako Kitsa's photostream, where you'll find a lot of creative food on display.


So let's get started! Note that the articles are presented in reverse order (as is the tradition with this carnival).
Best of Money Carnival With Bento Art!
#10 Ultimate Twitter Starter Guide for Small Business
For small business owners, here's Sell It On The Web's resource guide that focuses on Twitter. Now Twitter is one of those things I haven't really leveraged all that much yet, and maybe I'm just one of the old-fashioned, stubborn holdouts who still wants to reclaim some part of my day away from social networking, but the fact is, we can't escape the ubiquitousness of the Twitter network. So if you're looking for a step by step explanation for setting up a Twitter account, a list of key terms and definitions (Twitter glossary!), tips on how to find the right people on the network and coverage on helpful Twitter tools and applications, then you've got it all right here in one article. So in honor of Twitter, I give you some tweeting, flying birds (er….make that honking geese made of mushrooms):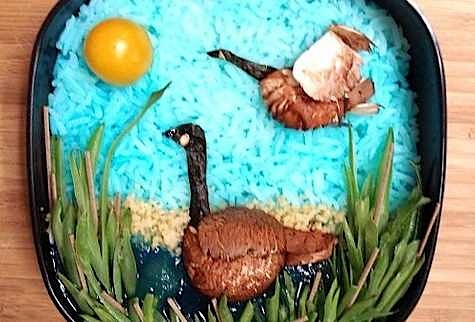 #9 Cash For Clunkers Equals Debt For Suckers
Next stop: a look at our economy. I received several submissions on the subject of the Cash For Clunkers program, a car-buying trade-in program that many have criticized as being part of Obama's stimulus package. It's intended to encourage auto sales and to address environmental issues by providing incentives for car owners to trade in their used cars for those of the fuel efficient variety. The submissions on this topic were all quite outstanding(!), but I thought I'd select the post that expressed a passionate opinion. So here is Enemy of Debt's special rant on the matter: Cash For Clunkers Equals Debt For Suckers! And I'll second this with a Marie Antoinette bento box: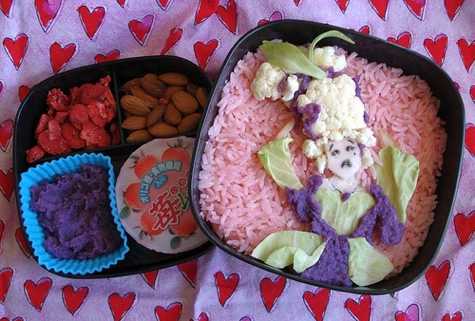 #8 My Jobs, Promotion, Success, and Failure
Free Money Finance shares his personal story about being part of the workforce — as a top level manager who works for a multi-million dollar business. As with lots of career stories, this one has its ups and downs and its share of twists (the dreaded manager he ended up working for turned out to be a respected colleague). Check out his tale, called My Jobs, Promotion, Success and Failure to find out some lessons learned from an experienced careerist in the trenches. Do you feel yourself clawing through your work day? Here's a tomato lobster for you then: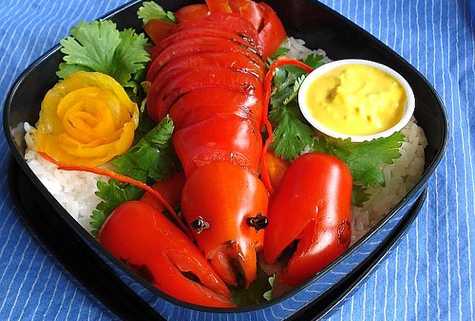 #7 Top 10 College Degrees in 2009 with Massive Demand
I enjoyed this entry from Darwin's Finance, referencing the Top 10 College Degrees in 2009. Interesting, though not surprising, are the results of the job survey: last year, the top college degrees were mostly in the Business, Accounting and non-technical fields, whereas this year, it's quite the opposite. This year, Engineering degrees rule the list! That's all thanks to our sour economy and the hits made against the financial sector. So where do musicians fit in this list?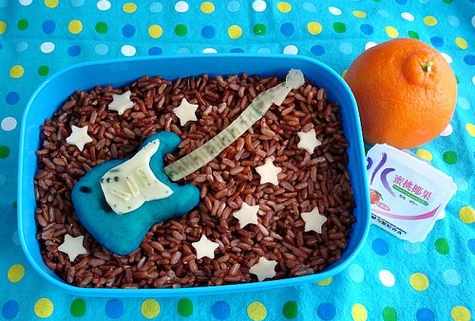 #6 Motivation? How About A Kick in the Arse…. Wealth Pilgrim Style
Do you know anyone who needs more than a little encouragement with getting their financial act together? Well, Neal Frankle does! In his piece called Motivation? How About A Kick in the Arse…, he shares the story of a family with a boomerang child. His advice to anyone who finds themselves in this position? Well, if you're a parent who still has to coax your kid into becoming a productive member of the family — then bring on the tough love! I wholeheartedly agree! So how about a carrot for all those kids who need some motivation? For those kids who want to travel and see the world — tell them that Paris is more beautiful when you travel there on your own dime: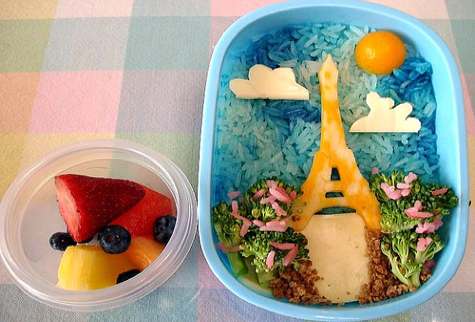 #5 Successful Investing: 10 Tips for Successful Investing
This one's a straightforward article on investing that's brought to you by the Financial Highway. Check out these 10 tips for successful investing — no more excuses, it's time to get started with your investment program! Some great tips you'll get here: create a proper asset allocation, buy low cost funds, ignore market volatility and know what it is you're investing in. With proper management, how far do you think can your savings leap ahead?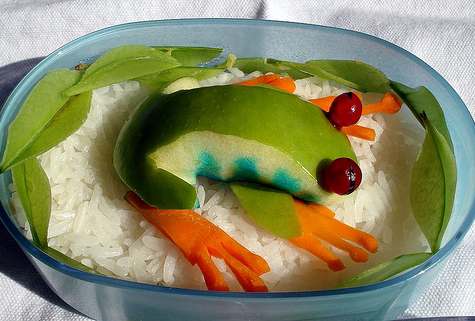 #4 "Save to Win" Lottery Trick To Saving
Can you believe it? Americans are gambling close to twice as much money as they are actually saving. With so many people enthralled by the idea of gambling away their disposable income (and foregoing saving), a finance professor hit on an awesome idea on how to address this discrepancy. You can read more about it in Christian PF's article about the "Save To Win" Lottery Trick To Saving! This idea resonated strongly with me because I enjoy hearing about new ways and new tricks to help us save. So how do your savings grow?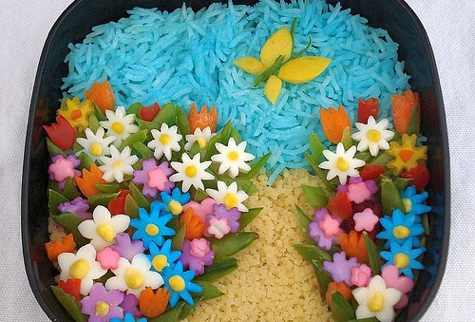 #3 Blogger Showdown: J.D. Roth vs Trent Hamm
Kudos to Budgets Are Sexy for a uniquely cool idea! He's come up with a format that pits two personal finance bloggers against each other… Actually, it's not really a duel, but a way to get to know the varying viewpoints of our favorite bloggers. If you're curious to see what happens when PF bloggers go head to head on certain topics, then check out this inaugural post on the series: blogger showdown with J.D. Roth and Trent Hamm. No, these aren't fighting fish, but you get the picture: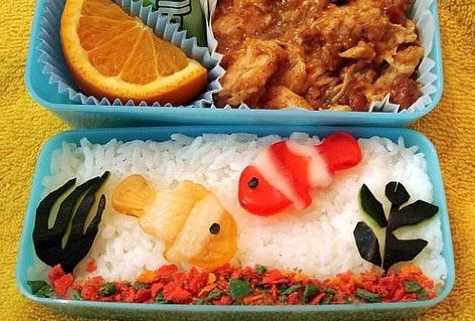 #2 Stupid Ways To Get Cash
While the topic here is about stupid ways to find money, this article comes across as pretty smart. The Out of Debt Christian tells us about the various ways we can shoot ourselves in the foot by resorting to expensive methods of obtaining and securing cash. Instead, he suggests alternative options for addressing your cash flow requirements. Just remember that it's worth exploring cheaper sources for money, although the cheapest source comes from your own efforts — if you can save enough ahead of time to prepare for those times when you'll need the money (those rainy days). It's always much better to have an emergency fund in place. Imagine how cheerful you'll be when you don't have to pay interest through the nose: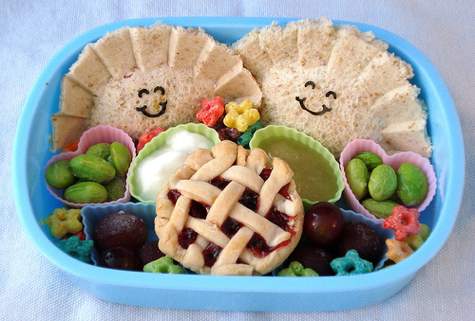 #1 The High Cost of Deep Fried Coke
The most common reason for going bankrupt is poor or ill health, and I was reminded of this fact when I read the submission from the SectorMatic Money Journal, which was an eye-opening analysis of just how much we fritter away when we neglect our health. I found this story about deep fried coke equally revolting, fascinating and tempting at the same time, but just as fascinating is the conclusion that the article arrives at: by simply cutting out your soda habit from your diet, you could actually save nearly a million dollars over the course of 30 years! Okay that near million dollars ($900K actually) is a hypothetical sum brought about by the analysis done in this story, but I found its message convincing enough. So guys and girls, watch your waistlines and not only will you benefit by experiencing better health, but you'll also gain healthier bank accounts! Hmmm… maybe that deep fried coke can go well with green eggs and ham?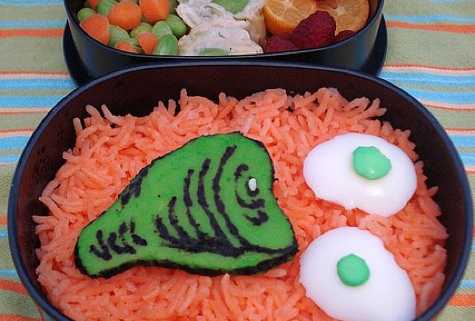 So that's it for the best of money articles this week! I wish I could have showcased more entries, but you know the rules…. Watch out for another edition of this great carnival next week, where it will be held at Mighty Bargain Hunter. You can submit your articles here to be considered for next week's presentation.
Copyright © 2009 The Digerati Life. All Rights Reserved.