How far will you go to cut food costs?
With food prices rising, we're seeing some changes in people's behavior lately. Jeremy writes about it in his amusing article on Spam. We're told that as they feel the pinch of higher food costs, consumers are supposedly now flocking to more affordable food alternatives such as lunch meats and who knows what else in order to get a handle on their food budget.
And the argument Jeremy makes is that he's not sure whether this makes sense at all, because there are apparently cheaper, healthier and arguably tastier food substitutes out there than processed pork material (ugh!) like Spam. True enough. With food getting more expensive, this is a good opportunity for all of us to reevaluate our diets and see how we can make improvements to our grocery bill allocation and to our waistline.
As far as the reputation of Spam though, I find it interesting how "maligned" it happens to be in this part of the world. I grew up eating Spam in all its various forms… and I can say that I liked it as a kid, although I haven't eaten it in decades. Where I'm originally from, Spam is a desirable food that is even considered a breakfast staple.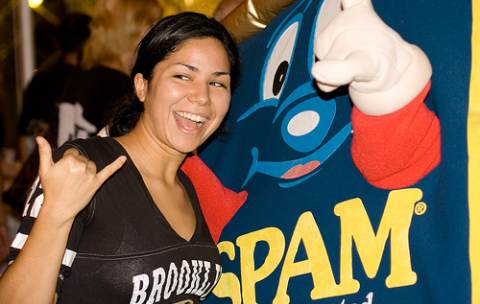 Photo by Kanaka
Despite its reputation, this food item has its fans worldwide. It's fairly popular in parts of Asia and even in Hawaii, and of course, in the place where it was born — Austin, Minnesota. In Waikiki, they even have some annual festival honoring and celebrating the mmmm…. mmmm… goodness of this food. 😉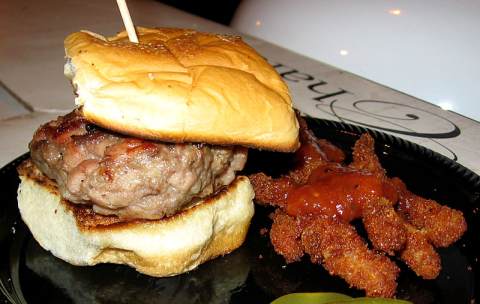 Spam Burger,
Photo by The Tasty Island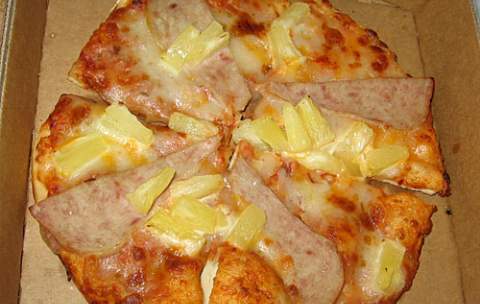 Spam Pizza,
Photo by The Tasty Island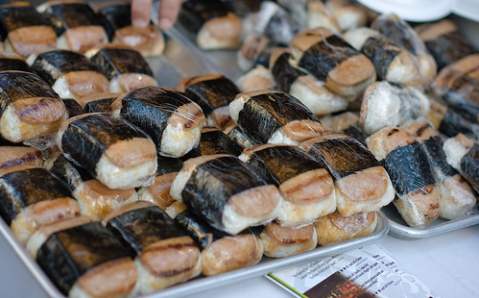 Spam Musubi,
Photo by Kanaka
Heck, even some people have faith enough to build an entire restaurant business and franchise around this food product. Check out this restaurant in the Philippines devoted to it: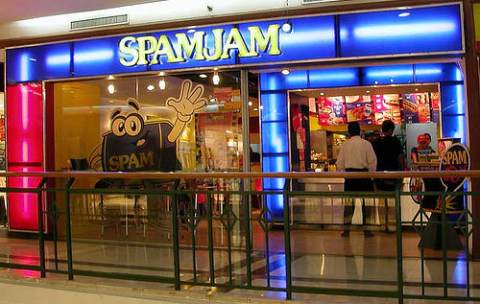 SpamJam Restaurant,
Photo by
Santos
A life-long Spam eater, Philip Abadilla says he came up with the idea of a Spam restaurant on his own, only to find that Hormel (the company behind Spam) had been considering the same project.

The menu is definitely one of a kind: there is a Spam hero sandwich, Spam club sandwich, Spam spaghetti, Spam macaroni, Spam potato chowder, bean soup with Spam, Spam Ceasar salad, Spam poppers and Spam meals with rice for the Filipino palate.

Abadilla hopes to introduce even more Spam-oriented dishes but he notes that their biggest seller so far is the "Spamburger," a simple hamburger sandwich using a patty of Spam instead of ground meat.
So yeah, there are more Spam fans than you may think. Would you be adventurous enough to try out a recipe? Or just curious enough to learn about its back story? Then again, we are what we eat. 😉
Copyright © 2008 The Digerati Life. All Rights Reserved.