I've written about unusual properties before. Here's one odd piece of real estate not far from where I live. And then there was the fire station that was bought and converted into a lovely green home. But what can be more cool than buying your very own island?
I know a few soon-to-be retirees who have been, at one point or another, fantasizing about retiring to some far away, quiet, isolated place that they can call all their own. It's a cliche but it's a popular one: a lot of these folks are seeking a place where they can grow their own vegetable garden or commune with nature or enjoy the peace and quiet of some place far away from the hustle and bustle and drudgery of their former work lives. And I've heard a lot of people pining (albeit, half-jokingly) for their own tropical island one day, but given the real estate market these days, maybe it won't have to be a pipe dream entirely.
You Can Buy An Island For A Mere Half A Million
According to Kiplinger's, you can purchase an island for under $1,000,000. Here's a look at some of them. In fact, here's one in Maine, 50 miles from Bay Harbor. It's undeveloped.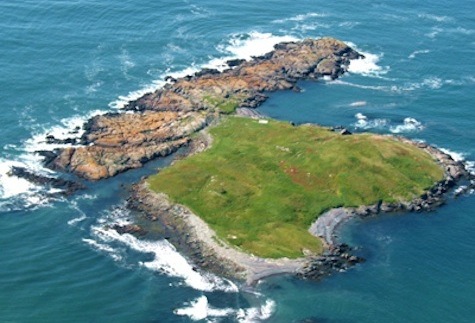 Name: Ram Island
Place: Machias Bay, Maine, 50 miles east of Bar Harbor
Asking Price: $595,000
Acreage: 16, Undeveloped
~ooOoo~

Here's one right in Northern Indiana, which is already developed: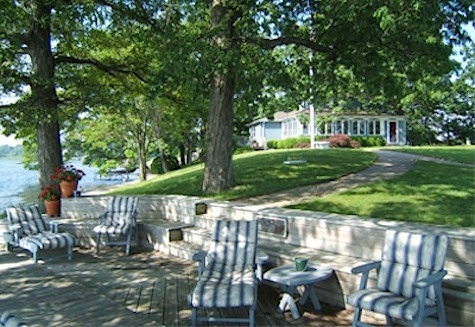 Name: Treasure Island
Where: Lake Manitou in Northern Indiana
Asking Price: $775,000
Acreage: 1.25, Developed
~ooOoo~
And with a little TLC, you can have your own bright spot in the Florida Keys: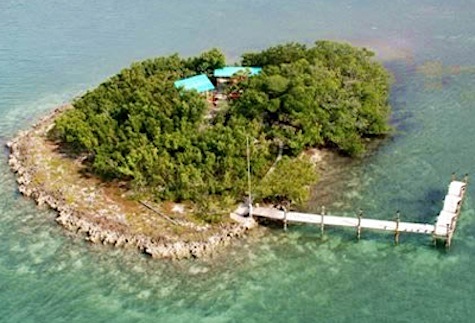 Name: Charlie's Island
Where: Near Marathon, in the Florida Keys
Asking Price: $995,000
Acreage: 0.32, Undeveloped
For prices that range from $595,000 to $3.5 million, roughly what you'd need for a normal suburban house here in the SF Bay Area, you can have your pick of some interesting real estate. But before you do break open your investment broker accounts to get yourself your own special domain, make sure you are aware of some of the downsides of this type of property purchase:
You should consider it more like a luxury consumption item, and not as an investment. I'm going to guess that you can treat it like a big ticket time that has arguably more limited resale value.
Access to this piece of real estate can be an issue.
You're vulnerable to dangerous weather as you are exposed to the elements.
There may be difficulty with getting building permits for a place like this.
And sure, isolation can work both ways — a lot of people may enjoy being isolated in their own paradise, but that isolation and lack of accessibility can become issues during the times when you may need or want someone over.
So you can ask yourself: while it sure sounds "romantic", is this really how you'd like your living conditions to be? For some people, it's a resounding yes. And for the rare soul who's handy and determined to live life on their own terms, there's the DIY route, where they can build their own island so they don't have to worry about having to afford it!
Case in point: this island made out of plastic water bottles. Talk about some serious recycling!
Copyright © 2010 The Digerati Life. All Rights Reserved.