Ooooh. Calculators galore! For the money nerd in you.
Gone are the days when all that we had to do was balance our checkbook once a month to keep track of our money. It seems like our financial affairs have grown more complicated in lock step with the rest of our modern lives. In the world of personal finance, we've seen new tools emerge to help us with our money management, while we do away with older habits. For instance, who still writes checks? [Okay, I still do, but not as often as I used to!]
However, your situation may have complicated itself (hopefully in a good way) to the point that some external assistance is necessary to keep things in order. If you haven't quite reached the point that you can hire someone else to organize and analyze everything for you, then these simple tools will help you do it yourself. They are easy to access, easy to use, and best of all, easy on the budget.
Net Worth
Figuring out what you have is as good a place to start as any. This net worth calculator will not only help you determine your current net value but it can help you determine how it can change over time.
Life Expectancy
Now that you know how your finances will change over time, it might be useful to determine just how much time you've got. This calculator will estimate your life expectancy based on aspects of your current health and the lifestyle that you enjoy. Is this a bit morbid? Well, sure it is; but it's also dead useful.
Earning Potential
Now that you know how long you'll live, try to determine how much money you'll earn over the course of that lifetime.
Cost of Living Calculator
If you're considering a career move that might also result in a move across the country, use this calculator to figure out the actual financial benefits. It will help you compare the overall cost of living between various cities so that you can take this important information into account when finalizing your decision.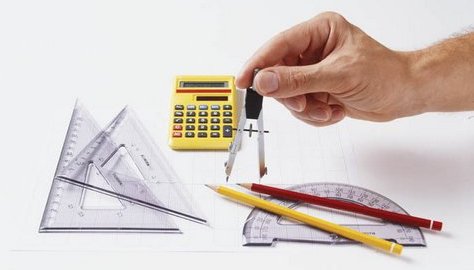 Home Budget Analysis
This budget analysis tool will ascertain the reality of your spending habits. Once you are able to track how your money is coming in and where it is going, you'll be able to get your expenses under control.
Human Life Calculator
What is your economic value? Another way of looking at it is to ask: what is your life worth? This calculator uses a variety of criteria to assist you in determining the amount of life insurance that you should be carrying as part of your portfolio.
Retirement Planner
This simple calculator will help you keep your overall retirement plan right on track.
Social Security Benefits
You've been paying into it for years, so why not find out how much you can expect to get out of it when your time comes? Use this tool to estimate how much you'll be getting back from Uncle Sam.
Roth IRA Calculator
Here's a calculator to see how your Roth IRA investment grows with time. It compares your Roth IRA amounts against its taxable investment counterpart during the same time period.
457 Savings Calculator
457 plans are like 401K plans, except for government workers. For those who are eligible, using this calculator will help you determine if investing in a 457 savings plan could result in a more secure and more enjoyable retirement. With generous employment matches all the way to age 65, it looks like a pretty sweet retirement for those who go this route!
This guest post was written by Heather Johnson, a freelance business, finance and credit writer, as well as a regular contributor for BusinessCreditCards.com site for comparing small business credit cards. She welcomes questions, comments, and freelancing job inquiries at her email address heatherjohnson2323@gmail.com
Image Credit: DKImages.com
Copyright © 2008 The Digerati Life. All Rights Reserved.