During these times of historically high unemployment rates, many people have had to resort to dipping into their retirement savings simply to survive. It's something I understand since I've been in this situation before. When I first became an entrepreneur, after several years in corporate America with nice retirement benefits, I would often be strapped for cash while waiting for clients to pay. As a last resort, I had to dip into my IRA (which was a rollover from my 401(k)). On another note, my sister was also happy that she had the chance to fall back on her retirement savings account after being laid off from a major airline shortly after 9/11. "Sometimes you do what you have to do," as my father would say.

However, the bigger issue here is that many employees are cashing out of their savings even if it's not absolutely necessary for them to do so. Even those who are not necessarily faced with serious survival decisions are simply of the mind to "take the money and run". I think part of the reason for this is that we live in a society that consumes now and plans later. We want immediate gratification. Thus, a lot of us are not quite sure if we're saving and investing enough for our retirement.
Cashing Out of Employee Retirement Savings Plans: A Study
I remember a study that Hewitt, a global resources firm, conducted a few years ago (when the economy was seemingly in better shape) that was pretty enlightening. Hewitt found that most of those who cashed out their savings plans where younger workers in the 20 to 29 age range, while the more senior employees tended to preserve their money in their retirement accounts. Then there are those employees in their 40s who chose to take out their savings from their 401k accounts once they've left their companies. So if we were to see who ended up cashing out, then 66% of young workers did while 42% of middle aged folks did so, upon their resignations.
In addition, those with less money in their plans tended to cash out more often. So what else did this study show us? That the amount of money you had in your plan made a difference. So 72.5% of employees who had smaller savings (under $10K) were more willing to make the move. Those with savings that ranged between $10K to $20K tended to stay put. But all in all, almost 30% did cash outs.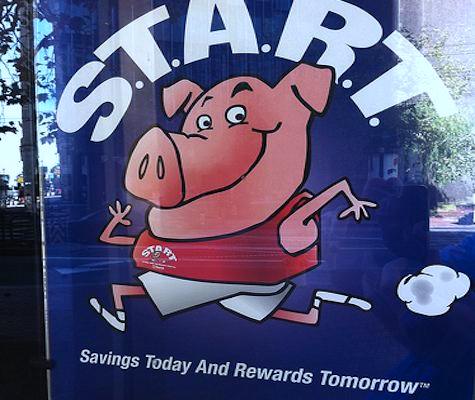 Image from Jason Tester @ flickr.com
Sure it's your money to take, but if only you knew how much you were hurting yourself. "So, what's the problem," you may ask?
What To Consider Before You Cash Out Of Your Retirement Savings
1. Opportunity Cost
Know that due to the power of compounding, you can make a huge difference when you save and invest early enough through your retirement accounts. You may be surprised by how much money you can amass over time by just sticking to an investment contribution plan.
2. Taxes and Penalties
When you take money out of a retirement plan, that money (with the exception of Roth/after-tax type money) is treated just like earned, taxable income most of the time. Meaning, you have to pay normal state and federal income taxes; and if you are under age 59.5, a 10% premature withdrawal penalty will be imposed. Ouch! So cashing out will cost you.
3. Longer Work Life
When you're given a choice, are you tempted to consume rather than save? Well, think about how much longer you may have to work if you end up having to make up for lost savings. Social Security won't cut it. If your savings are not adequate, you may have to work a lot longer than you expected.
Try the Following Ideas First Before You Cash Out
1. Get Back to Basics and Budget
Make sure you have a clear idea of what you NEED to spend each month. For instance, see if you can make a budget. Cut back on extra expenses and only take out money from your retirement account(s) that is absolutely necessary.
2. Take Money out Slowly
When I dipped into my account, I took out only a little at a time over more than one tax year. This kept my account balance intact and invested for a longer period of time, and it also minimized my taxes. Had I taken the entire amount (or a good portion) in one tax year, I would have been pushed into a higher tax bracket.
3. Make Sure To Withhold Enough Taxes Upfront
In a past life, I worked in a customer service role at a large financial firm. We used to get a lot of callers who would complain that we did not withhold enough taxes, and now they owe the IRS. Sorry, but it is up to YOU to figure out and tell your institution how much to withhold for taxes. Normally, when you cash out of a 401(k), an automatic 20% withholding fee applies. But, you may be in a higher tax bracket and have the 10% penalty imposed. So, that 20% probably won't cover it. Better to play it safe and have them withhold more so you are not stuck with a hefty tax bill at the end of the year.
Bottom Line
My colleagues certainly would accuse me of committing a cardinal sin of personal finance by taking money from my 401(k). And given the choice, I would have avoided it. To all of you who are currently contemplating this choice, my recommendation is: Don't do it.
Created November 4, 2010. Updated August 11, 2012. Copyright © 2012 The Digerati Life. All Rights Reserved.