We have the opportunity to offer you a few questions and answers about the Visa debit card. We got to learn a few facts about it, as Visa is one of our site sponsors over the next few months.
Visa Debit Card Options
For those of you looking for a Visa Debit Card, here are a few options you can consider: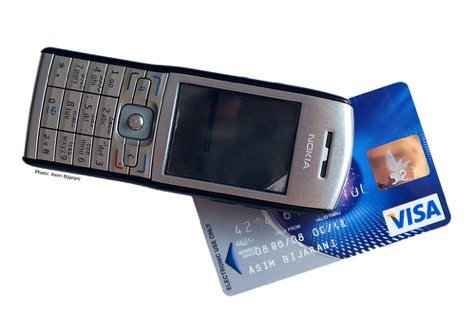 Photo by Asim
Visa Debit Card Facts
Here are some common questions cardholders have about the Visa debit card that we'd like to share with you. You'll see Visa's responses below, and my thoughts on these issues.
1. Using the debit card will cause a hold to be placed on your bank account.
Question: A common complaint about debit cards is that when you swipe them at the pump, the bank typically places a hold on your account for as much as $50-$75, no matter how little gas you buy. Unfortunately, it can take several days for the hold to be removed, potentially resulting in overdraft fees when you really do have enough money in your account to cover your expenses. Is this a common practice across banks/card issuers? Do you foresee a day when this problem will be rectified?
Visa Answers: When you go to pump gas and swipe at the pump, you may get a hold on funds in your bank account. Some financial institutions that issue Visa debit cards decide whether to place that hold on your funds in order to protect themselves against the risk that you could spend more money than you have in your accounts. As a precautionary method, they place this hold in anticipation of the final transaction amount. The hold, which is typically a higher amount than the cost of the gas, is what allows you to use your Visa cards in places like gas pumps where the exact amount of a transaction may not be known and when the merchant first requests an authorization for a purchase.
To clarify, Visa does not determine the hold — that's up to the financial institution. But financial institutions are required to release all holds within three business days of the authorization request or when the transaction clears, whichever is earlier.
My Take: I believe this policy makes sense, as we're talking about small amounts of money here. To avoid overdraft fees you can do a few things:
Be aware of how much money you've got in your bank account. Balance your checkbook and be in the know!
Create a buffer in your account. For instance, if you designate $100 to be your "cash cushion", then never dip below that amount. Stop spending before you reach that point.
Know more about your bank's overdraft fees and policies.
See if your bank's overdraft protection program is worth signing up for. Evaluate the cost of this program vs the fees that you could otherwise incur.
Opt out of overdraft fees (it's actually optional, and a way to protect you from yourself, but the alternative can be worse)!
More details on how to sidestep overdraft fees right here!

2. Debit card statements are usually made available.
Question: Do you still get a statement with a debit card or does it simply hit your bank account?
Visa Answers: This varies by financial institution, but most issuers make debit card statements available online, via mail and/or by phone so that consumers can check their account transactions often, even daily.
My Take: I'd imagine that a statement that details our money usage is something we should always insist on receiving. Without one, I'd feel like I was flying blind with my money (unless I track every penny on my own, which I don't; I don't think manual penny tracking is a common practice among consumers, I'm sure 😉 ). I'd expect some kind of statement to cover all my financial transactions that don't involve cold, hard cash.
A parting thought: just like any other financial tool, it goes without saying that before signing up for a debit card, you'll need to review its points and features to see if it fits your specific needs and requirements.
Copyright © 2008 The Digerati Life. All Rights Reserved.