Today, we have a short Q & A with Visa, one of our site's sponsors. If you're thinking of picking up a debit card, or if you've wondered about some of the nitty gritty issues behind such cards, here are a few points that may be of interest. Visa answers some of the more common questions that people are asking:
Visa Debit Card Facts
1. The main use for debit cards? Convenience.
Question: Why is the use of debit growing?
Visa Answers: People seem to be reaching for their debit cards for everyday expenditures for a variety of reasons. For one, debit cards can provide greater money management and control over your finances. They also offer convenience and security that cash and checks simply cannot, like protection for unauthorized purchases, faster checkout times, and the ability to earn rewards for purchases.
My Take: I know a lot of people who wonder why anyone would bother using debit cards instead of credit cards. After all, the argument for using credit cards is strong, as they provide the ability for us to build and establish credit, and to acquire a layer of protection and security for purchases made (e.g. if you lose the card, monetary loss is limited). This all sounds good, but everyone's circumstances are different. It looks to me that the demand for debit cards is there because there will always be folks who may not qualify for credit cards, and who have problems with securing credit, especially with tighter credit requirements in place today. I also agree on the matter of using debit cards for convenience: I'd prefer to use a debit card or cash to make purchases, rather than resort to writing checks. Finally, there are folks who just swear off using credit and getting into debt in the process.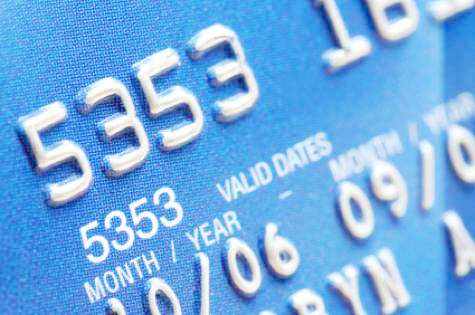 2. Merchants are not allowed to place additional requirements on debit card usage, beyond what Visa specifies.
Question: Are merchants allowed to place any restrictions on the acceptance of debit cards? Some examples of restrictions made by merchants: to require a minimum purchase, to add a processing fee for using a debit card, or to require someone to present an ID prior to accepting the card as a form of payment. Are consumers required to conform to such additional restrictions?
Visa Answers: Our rules require merchants to always honor valid Visa cards regardless of the purchase amount. When you see the Visa logo, you should expect to be able to make a transaction without worrying if your card is accepted. If you come across a merchant who requires a minimum purchase requirement on Visa transactions, call the number on the back of your Visa card or 1-800-Visa-911 and provide the customer service representative with the name and location of the merchant.
If you're looking for more information on this subject, do check out our other post that covers Visa Debit Card facts. This article also answers a couple of popular questions often asked by debit card holders.
Copyright © 2009 The Digerati Life. All Rights Reserved.