Using debit and credit cards wisely can lead to surprising savings.
Carrying debit and credit cards means having to maintain some amount of debt. But you'll manage your debt much better with wise credit card use. For instance, with extra planning and research, you'll avoid incurring pesky fees and leverage your good credit — all effective ways to bring down your card payments.
Here are some of the ways I've optimized the use of my debit and credit cards:
10 Tips To Hike Your Credit Card Savings
1. Use credit cards that offer a return guarantee.
With a return guarantee, you'll get a refund from a credit card issuer for the purchase price of an item that you can no longer return. If a retailer refuses to accept something you'd like to return, you may still be covered by your card's return guarantee for up to 90 days. I've noted that "return guarantee" is also sometimes referred to as "return protection". American Express cards as well as some Platinum Visa cards carry this benefit. It's a good idea to check with your credit card company to see if you have this option.
2. Use cards with purchase protection.
There's such a thing as purchase protection insurance that many credit cards offer for free, and not many people are aware of this! Purchase protection reimburses you for damaged items or stolen goods that you purchase through your credit card. Again, as an example, American Express protects you against accidental damage or theft for up to 90 days after purchase. Just like with return guarantees, check your current credit card agreement to see whether you're covered for this. This is why I place big ticket items on credit (which I then pay off in full or as quickly as possible) — so I'll have additional reassurance should something go wrong.
3. Get rewarded for spending!
How do you spend your money? How familiar are you with your spending habits? Well, the more you have a handle on how you spend, the better will it be for you to leverage your spending patterns. For instance, some of the cash back credit cards can provide you with money back on certain spending categories, as a percentage of your purchase. If you drive a lot, perhaps you'd benefit from using gas credit cards.
I only use these cards if I can afford to pay my balance in full each month. Rewards are only worth getting if you're going to spend on the items anyway and if you've got your debt load under control. That said, there are ways to maximize these rewards: say by knowing about the latest points promotions and scheduling your purchases accordingly to get the most rewards points.
In the past we've received a CD player, DVD player and gift cards by using credit card reward programs. Even if you don't need these items yourself, they make great gifts!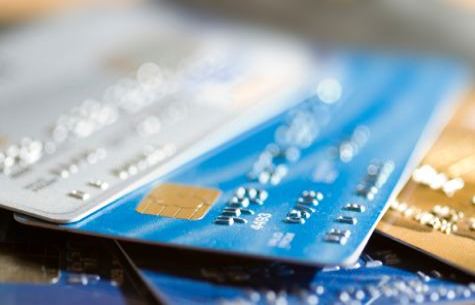 4. Use your debit card as a credit card.
If you own a debit card, why not consider using it as a credit card? We all face that moment when the cashier asks, "Is it debit or credit?" At that moment, instead of entering your debit card PIN number, tell the cashier that you'll use credit. By using your debit card this way, you won't end up paying for ATM or bank fees (though the merchant gets a hefty charge). I actually save around $30 in fees every month with this approach. When I use an automated keypad and it requests my PIN number, I simply choose cancel, and the pad gives me the option to ring up my transactions as credit.
5. Does your credit card offer price protection?
At one point, American Express offered price protection, but it's since been replaced by their return guarantee policy. When your card has price protection, you can get price adjustments if you find a better deal elsewhere within a period of time (usually 60 days). Recently, the Citi Premier Pass Elite card began offering the benefit to provide its customers a refund of up to a maximum of $250, if they found better prices for items within 60 days. The World MasterCard provides a similar benefit. This can mean some serious savings for cardholders who keep their eye on the latest sales.
6. Get discounts with exclusive retailer and credit card brand coupons.
Some credit cards offer discounts, if you buy from certain retailers. I often take advantage of such special promotions to save money. For instance, Visa is currently offering free shipping and 10 percent off at Blue Nile until February 28, 2009; while Discover hikes the Discover credit card rewards (5% to 20% cash back bonus or double miles) that cardholders receive if they shop at Discover's exclusive shopping site.
7. Check on your credit card's warranty protection policy.
Did you know that some credit cards will double your warranty period when you purchase a one year warranty? Case in point: When you buy a warranty, World MasterCard gives you up to one year of additional free protection. It's a good way to get an extended warranty on your pricey home entertainment system or sensitive digital camera!
8. Beware of blocked funds when you use debit cards.
When you use a debit card, some of your funds may be put on hold. More funds than what is needed to make your actual payment or transaction may be blocked to protect against fraud. Consequently, if you're not aware of this occurrence, it's quite possible that you may end up overdrawing your account. Transactions such as reserving hotel rooms and purchasing gas at the pump often cause these blocks or holds.
9. Limit your credit card use.
I always recommend using cash more often, as this will likely keep your spending down (according to studies). For the convenience though, debit cards and prepaid cards could help with controlling the amount of money you'll want to spend. I have two debit cards: one for major credit transactions and another for spending money. This keeps me away from using credit cards without overdrawing my accounts. It's true that credit cards have many advantages over debit cards (security being one of them), but I prefer to limit my credit card use in order to manage my debt.
10. Know what affects your credit score.
Often, people aren't aware that certain financial transactions can affect their credit scores. Closing your bank account shouldn't have an effect, but it's quite possible that closing credit card accounts may lower your credit rating. On the other hand, closing a debit card account shouldn't affect your credit score either, so such cards give you more flexibility. If you find a debit card with lower fees, you can simply close your debit account and open another with no penalties.
Copyright © 2009 The Digerati Life. All Rights Reserved.