It's not a mistake, it's a learning experience.
When I first opened an account with my discount broker and started investing, I didn't realize I'd be committing so many mistakes. But time and experience in the market does help to hone your instincts as an investor as well as make you get a feel for what risk is acceptable to you. By reading a lot of finance and investing books, you can pick up techniques and strategies to employ in order to participate in the market. However, what books and knowledge may not teach you is that investing is a highly customized preoccupation. Everyone has different goals, risk tolerance profiles and basic attitudes about dealing with the stock market, so "investing the right way" may not necessarily be cut and dry.
Take a look at these investing attitudes, beliefs and behaviors that many may believe are "wrong". But the question is, are these really mistakes or personal choices that can actually be justified? What's ironic is that when you're a newbie investor, you are often warned how certain actions can be detrimental to your plan, but as you grow in experience as a participant in the markets, the same actions may be hailed as instrumental to your success. George Soros, anyone?
Typical Investing Mistakes That People Make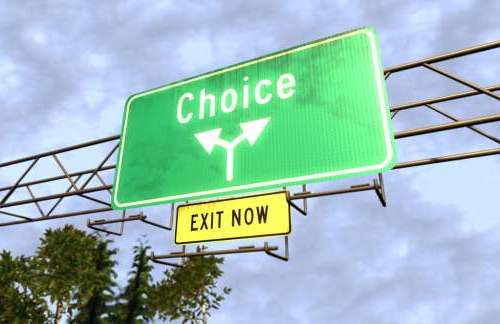 #1 Thinking that investing is gambling.
I've argued with a few co-workers on this subject. Based on their value system, they completely believe that putting money in the stock market is a pure gamble and have even gone as far as claiming that it is an immoral activity. But here's a table that compares some typical beliefs we have about investing and gambling:
| Investing | Gambling |
| --- | --- |
| A good thing, involves risk. | A bad thing, involves risk. |
| The odds are in your favor. | The odds are against you. |
| Can be addictive and destructive. | Can be addictive and destructive. |
| Is business. | Is entertainment. |
| You save for specific goals, such as retirement. | You're just having fun. |
| A continuous process of deployment of capital in search of continually increasing net worth. Delayed gratification is implied. | A specific act or series of acts, centered around immediate gratification. |
| Ownership of something tangible. | No ownership. |
| Based on skill and requires the use of a system based on research. | Based on luck and emotions. |
Though the line between the two can get fuzzy depending on how you approach these activities, I'd go with conventional wisdom on this one and say that investing is a wonderful financial tool if you're prudent. If you believe that investing is gambling, then you can be missing out on the goodness of passive and investment income; but by staying away from the stock market, you're being true to your own gut.

#2 Borrowing money to invest it.
Making money by using other people's money can seem like a crazy idea, since it involves a healthy degree of risk. As a somewhat conservative investor, I always found any form of borrowing to achieve monetary gain to be much too much for my taste. But then I've seen how well leverage can work, when done properly. However, the issue here is where we draw the line between foolish leverage and appropriate, well-executed leverage. It's a mistake if you get into it and you don't know what you're doing.
Leverage of any kind can wipe out the unsuspecting and can become serious mistakes pretty quickly if you're not careful.
#3 Following a hot stock tip.
Investing based on "hot tips" definitely goes into the speculative zone. But if it comes from a reliable source, is it a mistake to follow it? If you research such a tip and found there was merit to it, would you still invest in it? It all depends on where you pick up your information and how you've evaluated it. Personally, I've made the huge mistake of acting on "advice" in a stock forum where I fell for the classic "pump-and-dump" scam. Definitely a dumb move on my part.
#4 Chasing returns.
When a mutual fund or stock has seen strong days, the temptation is strong to buy into it. But we're told that it's not a good thing to chase returns because that could mean buying high. Still, there's a whole stock buying philosophy based on buying high, which is called "momentum investing", when stocks are bought based on relative strength. If you happen to be an experienced "mo-mo" investor, you'd be chasing returns all the way to the bank.
#5 Mixing financial vehicles: insurance with investment.
This has always been something I've considered a mistake — buying complex financial vehicles that try to achieve multiple goals at the same time. They always turn out to be complex, costly under-performers when seen from their investment angle. For instance, if you buy whole life insurance, you build up a cash value that gets invested. You may find out eventually that it's not as good a deal as if you bought term life insurance and invested the savings you get from that separately. Surprisingly, a ton of people continue to buy variable and whole life insurance, with many of them justifying it as buying "convenience".
#6 Following the herd.
Again, we are told time and again that we shouldn't behave like lemmings while the market zigs and zags. If we blindly sell when everyone sells or buy when everyone buys, we're bound to get whiplash and lose control of our portfolio. This is emotional investing, and it is dangerous to your money. But following the herd isn't necessarily a mistake if you're applying the momentum investing style as a strategy, during which you're able to capitalize on the power of the herd. Technically speaking, you aren't using emotion by "riding the herd", just following technical indicators.
#7 Believing that one can beat the market.
Statistics show that most equity funds are not able to beat the market averages: 86% of diversified U.S. stock funds have lagged behind the Standard & Poor's 500-stock index over the past 10 years. Yet, most everyone I know says they can beat the market. The truth is, you can probably beat the market on occasion but not consistently. Even I have! Wait, it's not a mistake if you're a budding Peter Lynch, right?
#8 Over or under diversifying one's holdings.
Here is probably the most common portfolio allocation I've seen among people I know: how about 10% in high-flying single stocks and 90% in a great bunch of CDs? Owners of these portfolios have proudly told me that by organizing their portfolios this way, they are really controlling their risk while still enjoying the opportunity to do some fun active investing on the side. And they'd have it no other way. To each his own.
#9 Paying too much for the privilege of investing.
Investing requires that we pay out a certain amount to fees and even commissions in some cases. Some people also pay for professional money management and advice. Paying above the norm may feel like a mistake to us in general. However, there are those who are perfectly comfortable to pay whatever a money manager charges when that manager does very well. And if you're much better off with such a manager steering your money, then why not?
#10 Timing the market and hedging.
Long term investors proclaim that market timing is a bad thing. But those who study indicators will tell you that some amount of market timing can minimize your risk by allowing you to hedge your bets. I've also heard it been said that the smart money knows how to time and hedge the market well. This may be true, but it's not something that should be attempted by ordinary investors. If you want to get in on this type of action, you can always hire an expert to try it out. Good luck though — this expertise does not come cheap. And even if you pay for it, nothing is guaranteed.
-ooOoo-
So what do you think: would you consider these as bad moves or investing strategy? When it comes to money management, anything extreme can be hailed as foolish or erroneous, hence many of these actions can be seen as problematic particularly if applied by a financial novice. However, it's hard to judge the activities of an investor without seeing the overall context.
The key here is that investing is a highly personal activity, though there are guidelines to help us avoid shooting ourselves in the foot. Here's how I look at it…
Investing without a plan: if you lose money, it's a mistake, and if you've made money, it's just dumb luck.
Investing with a plan: if you lose money, it's a learning experience and if you make money, you deserve it.

Image Credit: This is American Soccer
Copyright © 2007 The Digerati Life. All Rights Reserved.