My transition to true self-employment.
As a self-employed individual, I'm finding that I've got new things to tackle and look into as part of this new "designation." I've actually never been truly self-employed before, although I had been a software contractor in the past during the dot com era when hourly wages were through the roof.
At that time, I had wanted to maximize my earnings by simply focusing on the work at hand rather than fuss with employment issues that would've been a distraction as a self-employed individual, so I went the easy route and declared myself a temp employee for agencies that "pimped" me around as an independent contractor. In that scenario, I was still an employee, specifically a "W-2 Pass Through employee" since I'd go through an agency that stood as my employer of record. They tackled all the billing, collection, paperwork, and administration tasks that were part and parcel of contract employment. They also had a cafeteria benefits plan to cover me. To me, this was a great set up, as it gave me the freedom to be a consultant or contractor who could charge by the hour without having to worry about all the issues of a 1099 and self-employment status.
Well it's a different story today. I am now pretty much fully self-employed. I have mentioned before that I have been busy with this blog and have been on the lookout for freelancing opportunities, and it looks like a few things are panning out. Naturally, I've been focusing more on a few financial issues that beset many of us who are in this boat.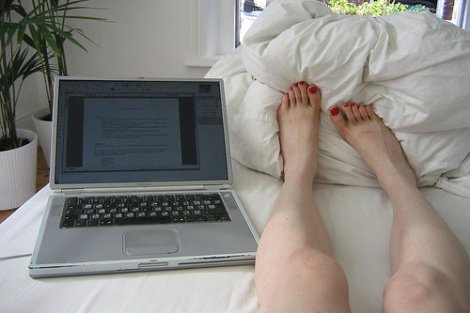 Financial Considerations For The Self-Employed
Because I'm not an expert in self-employment by any means, I am just feeling my way through the following matters at the moment. I can only share with you the decisions I've made and what I felt fits our scenario the best (at the moment). Everyone's situation is different, so I'm sure that others contemplating something like I've done or those who are already in this situation will need to do their due diligence to make the appropriate financial decisions for themselves. Still, you may find this basic check list helpful, once you strike out on your own.
Insurance
Health Insurance
I no longer have that safety net we all know and love that our employers grant us. As soon as I walked out the door several months back, insurance coverage for my entire family changed. It's ironic that just a few years ago, we were enjoying the perks of a superb insurance plan care of my spouse's job. Then he quit and we shifted our coverage to my employer. Now that I have quit the 9-to-5 myself, we took to weighing and deciding whether we should opt for COBRA or self-insurance for the family. Ultimately, we went with COBRA. It turns out to be more affordable for our entire family and we get to keep the same health service providers that we know and love.
Disability Insurance
My spouse and I used to have group disability insurance through our employers. Again, such coverage is now gone. I had been shopping for additional disability insurance in the past so this is already in my "to do" list. I just need to get around to doing something about it.
Liability Insurance
Yep, got this already taken care of. It's something I believe one should carry whether or not they're self-employed. Either hike your homeowner's and car insurance to cover liability, or get a separate umbrella policy. For those who are small business owners and who consider this a high priority, going the LLC route may be a good solution as well.
Taxes
Deductions
Music to my ears. Now that we're self-employed, a lot of things become deductible, such as our home office, equipment, materials, even (possibly!) the health insurance I just mentioned. Under certain circumstances, health insurance may be tax deductible for business owners, but I'm still researching this aspect. The bottom line is that I'll need to keep even more records and will have to be even more organized (not my strongest points). Needless to say, get advice from your tax guy about your change in status from employee to business owner.
Estimated Taxes
Watch out for estimated taxes and figure out if you're subject to them. Determine if you'll need to make estimated taxes based on the type of company or business structure you've adopted.
Self-employment Taxes
Self-employment taxes are something new that you'll need to worry about now, which are applied to your business net profit for the year. You'll now have to pay both the employee and employer portions of Medicare and Social Security taxes. This tax rate is 15.3% broken down as 12.4% for social security and 2.9% for Medicare. More details here.
Retirement Plans
I'll sure be missing my trusty 401K but I've been researching new retirement plans for myself as a business owner. I read through some material on retirement plans for the self-employed, which frankly made my head spin because of all the options that are available. Here is a table that shows some of the comparisons made among various retirement plans. For a shorter and sweeter summary, check this table out:
Retirement Plan Options* For The Self-Employed
| | | | |
| --- | --- | --- | --- |
| Plan | Contribution Limits | Phaseout Limits | Comments |
| SEP | 20%*/$46,000 | None | Simple to establish and administer |
| Keogh | 20%*/$46,000 (or more) | None | Can be designated a profit-sharing plan, or a defined benefit plan. Generally requires a professional to set up, especially if you want a defined benefit plan. |
| Solo 401(k) | $46,000/$51,000 if age 50 or older at year end | None | High contribution limits mean you can lower your tax bills and generate more tax-deferred earnings for your retirement stash. |
| Roth IRAs | $5,000 for singles, $10,000 for couples | $101,000-116,000 for singles, $159,000-169,000 for joint filers | Contributions are nondeductible, but earnings grow tax-free. You can contribute an extra $1,000 if you will be 50 or older as of Dec. 31, 2008. |
| Spousal Deductible IRA | $5,000 | $159,000 to $169,000 | If your spouse participates in a retirement plan at work but you do not, the joint AGI limits on a spousal IRA (for you) are $159,000 to $169,000. If you yourself already have another type of business retirement plan set up, such as a SEP or a 401(k), then your joint AGI phaseout is $85,000 to $105,000. An extra $1,000 can be added to the account annually if you will be age 50 or older at year end. |
Based on 2008 limits.
* 20% of self-employment income or 25% of compensation for employees.
My plan is to establish a new retirement account (which will be funded by my business earnings) at one of my favorite mutual fund institutions, but I'll have to speak to one of their retirement specialists about this. Chances are, I'll be doing the simplest thing for now: I've only gotten around to opening a SEP-IRA (in addition to our regular IRAs), but going forward, I have my eye on some newer 401K programs.
This reminds me that I better get myself upgraded to using business accounting software like QuickBooks. Now that my main sources of income happen to be my new business ventures, I really need to make sure that I take this self-employment stint much more seriously.

Image Credit: AllFreelance.com
Copyright © 2008 The Digerati Life. All Rights Reserved.