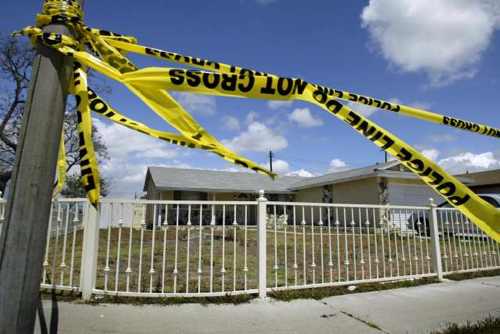 I came upon something quite strange and even creepy the other day. I am a huge crime story buff and I often watch shows like "Forensic Files", "City Confidential" and "Cold Case Files" (yeah, along with reality television shows). I've mentioned before I was a big couch potato right? Well these crime shows tell you about real life cases, the crime investigation process and finally how these cases get resolved.
What took me aback though was that one show portrayed a case right smack dab in the middle of my neighborhood in Silicon Valley, California. It's a bit of a surprise given that I live in a pretty boring area where nothing much happens. It's the suburban countryside, so maybe that's why it was considered a big deal — a peaceful setting contrasted with a weird crime must've made the story stand out enough for it to be televised.
And the clincher? My very own BLOCK was featured on the show. Ack! What's more, the perpetrator (whom I believe grew up around here) got a simple slap on the wrist because he was a juvenile when he committed the felony. Hmmmm… goes to show that anything can happen anywhere, and it's always wise to keep vigilant.
Now let's move on to something more exciting, shall we? Like finding out if you're stuck with a lousy retirement plan. A bad 401k? Now that's a crime!
Recommended Personal Finance Reads
Copyright © 2008 The Digerati Life. All Rights Reserved.