The subprime lending and bailout crisis is no joke. But this one is.
Lame or not lame?
Now we're reduced to cracking super corny "crisis" jokes. 😉 I got this ditty from some relatives in Australia:
Following the problems in the sub-prime lending market in America and the run on HBOS in the UK, uncertainty has now hit Japan.

"In the last 7 hours Origami Bank has folded, Sumo Bank has gone belly up and Bonsai Bank announced plans to cut some of its branches.

Yesterday, it was announced that Karaoke Bank is up for sale and will likely go for a song, while today shares in Kamikaze Bank were suspended after they nose-dived. Samurai Bank is soldiering on following sharp cutbacks, Ninja Bank is reported to have taken a hit, but they remain in the black.

Furthermore, 500 staff at Karate Bank got the chop and analysts report that there is something fishy going on at Sushi Bank where it is feared that staff may get a raw deal."
Okay, please don't throw raw fish, eggs or tomatoes at me. I'm not hungry enough yet. 😉 . No, the crisis is not funny and the bailout is even less funny. But in dark times, we can use a little harmless humor to alleviate some of the sting of our losses.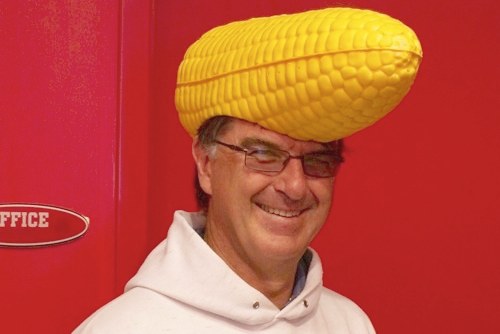 T'is the season for corn. But he's not my Australian uncle.
I would also typically publish some carnival lists today, but since I got heavily preoccupied as the personal finance carnival host this week, I was unable to participate in much else. Plus, I'm sure that right now, you've had your fill of links from me this week! So roundups will be coming to you this weekend, which I'm sure you won't mind waiting for…
Copyright © 2008 The Digerati Life. All Rights Reserved.