Lots of people have been hitting the books lately. Not in the way you'd expect though. I meant that many people I know both online and off have been participating in some exciting projects, and have decided to become published authors.
Everyone's A Writer: A Family of Authors?
Here's what I mean. In my family alone, I have TWO people who have written books in recent years. My dad has actually self-published a book on trivia and general facts ala Cecil Adams.

Another close family member has been circulating his "racy" novel online. He's still working on how to monetize it but it's been getting some front page action on Scribd.com. It's a novel about Silicon Valley and wealth, and how money can corrupt. Now where better to mention this book than in our own blog about Silicon Valley and money, but unlike the book, we give the subject of money a much more positive shake.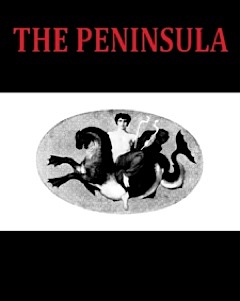 I have to say that this book I'm referencing is a little shocker of a novel, and contains graphic imagery and strong language, so download at your own risk (or desire) 😉 . It's called "The Peninsula" (as in, the Bay Area peninsula). Here are some colorful snippets:
What's important is that my bloodline shimmers with a million shares of Oracle, Intel, Sun, and Google, and that they open every door in California. Those were the companies his children started, but my father is dead three years, and his fortune is in the hands of Michael Medine.

….

I learned early on that the effect of wealth is apathy, particularly towards women, towards sex — and this apathy, which paralyzed the defendant, also paralyzes me.

….

I am twenty-one and a senior at Stanford University, where with all my peers I worship technology and depucelate as many virgins as passes the time.
Okay….? I don't know many twenty one year olds who speak or write like that, but hey, the protagonist attends Stanford University! 😉
Wise Bread's "10,001 Ways To Live Large On A Small Budget"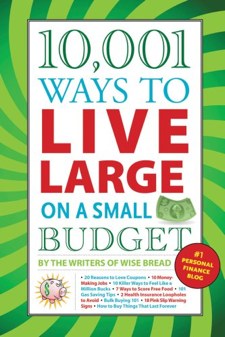 As for the personal finance space, there have been a few published authors who have emerged from the world of blogging. I've been pleasantly surprised by how successful some bloggers have been, who've transitioned into the world of print. Many bloggers now are going down this route.
That said, I'd like to introduce you to a few notable books by these publishers. The first is by Wise Bread, whom you'll recognize for the book 10,001 Ways to Live Large on A Small Budget. I was truly impressed by the Wise Bread team for putting together these neat pages dedicated to the book, which also nicely acknowledges the authors who contributed to the content you'll find in this package. The book is a collection of tips and tricks from Wise Bread's site and also contains articles from other prominent bloggers like J.D. Roth of Get Rich Slowly and Trent Hamm of The Simple Dollar. And since I write for Wise Bread, I was fortunate to find myself in their author list along with other names in the blogosphere.
Kim Palmer's Generation Earn & Money Planner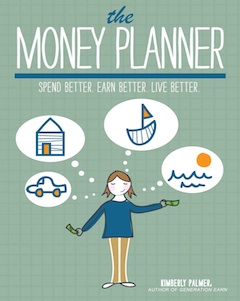 I'd also like to mention Kim Palmer of Alpha Consumer (US News & World Report's financial channel). She has a pretty good book that made the rounds of the blogosphere, which is aimed at younger professionals. It's called Generation Earn: A Guide to Spending, Investing & Giving Back, and is something I quite enjoyed. It's one of the few books I've actually had the opportunity to review on my site.
On this note, Kim has also developed a Money Planner that is meant to accompany her book. Check out her new Money Planner through this link, which aims to help you work out your financial plan with the help of templates and questions that she developed for this guide. It's organized in the same manner as the Generation Earn book: it is divided into 3 sections, focusing on personal money strategies, financial strategies that impact you and your family, and topics on giving back, philanthropy and how you can make a difference in the world.
Other Bestselling Books By PF Bloggers
If that isn't enough, you must also check out these awesome books by popular bloggers — among them are several bestsellers! A lot of people have been pretty busy. Some successful bloggers turned writers whom I am familiar with:
#1 Mike Piper of Oblivious Investor has published several books on finance that aim to simplify some of the more math-oriented and technical money topics that exist, including taxes, investing, retirement and accounting. I like how he pegs all these books at 100 pages or less. Check out his offerings here.
#2 J.D. Roth, whom we mentioned earlier, is the blogger behind Get Rich Slowly and the book called Your Money, The Missing Manual. His book is quite easy to digest and is one I've also reviewed here.
#3 Ramit Sethi of I Will Teach You To Be Rich has written a very popular book of the same name, which has sold like hotcakes. If you haven't already, you can check his book out in Amazon.com and Scribd.
#4 Trent Hamm of The Simple Dollar is a prolific blogger and writer who has penned a couple of books. Check out 365 Ways To Live Cheap and Ways To Make Money If You Dare.
#5 Sharon Harvey Rosenberg of The Frugal Duchess wrote a finance book called How To Live Well and Save Money that is also autobiographical in many respects. I'm a huge fan of Sharon's writing and I count this frugal memoir as one of my favorites in my finance library.
#6 Kerry Taylor, the foxy lady from Squawkfox has come up with 397 Ways To Save Money: Spend Smarter & Live Well on Less, which is only available for the Kindle. She has also written an ebook on Frugal Food and Fitness.
#7 Kay Bell of Don't Mess With Taxes is a respected tax expert with a book called The Truth About Paying Fewer Taxes, which you can get in paperback or Kindle form.
I'm sure there are many more wonderful pieces of work out there, so if I missed anyone (my apologies), please let me know about what you've published! So who else is out there ready to pen a book? I imagined traversing this path myself someday, but ultimately, I'm not seriously contemplating it. Then again, I've been threatening to come up with a tell all book about the financial blogosphere that will divulge everyone's secrets. 😉
Created April 23, 2009. Updated November 27, 2011. Copyright © 2011 The Digerati Life. All Rights Reserved.