I found myself face-to-face with another meme, thanks to My Daily Dollars and this time, this meme is requiring me to write a 6 word memoir. I wasn't exactly sure what this meant, so I dug up the rules of this particular request:
The rules of the meme:

1. Write your own six word memoir
2. Post it on your blog and include a visual illustration if you want
3. Link to the person who tagged you in your post
4. Tag at least 5 more blogs
5. Leave a comment on the tagged blogs with an invitation to play
I'll play along but I'm skipping the last 2 steps since based on my track record, I've usually found myself to be at the tail end of memes with everyone else I know already tagged and done with 😉 .
So my "6 word memoir" — which unfortunately is not exactly a memoir but does contain 6 words — is dedicated to the latest story to grip our food budget:
Skip the rice, pass the potatoes.
and here's my runner-up:
Return to equilibrium. Raise prices now.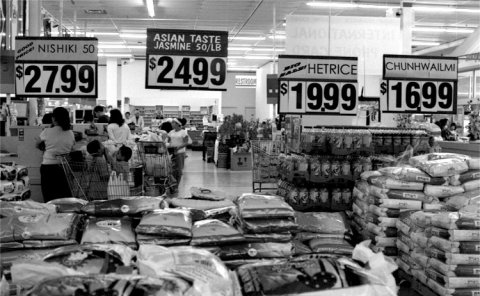 Photo by objectsandpixels.com
I guess this all just my knee-jerk opinion to the global hoarding going on with rice these days. Okay, the hoarding may be an exaggeration, but it seems to be the hot story of the week if I go by what I've encountered in money blogs lately.
Now I'm getting hungry…
Personal Finance Reads

Image Credit: ObjectsandPixels.com
Copyright © 2008 The Digerati Life. All Rights Reserved.