This giveaway has expired, but I would encourage you to bookmark our Free Giveaways page, where we keep track of our latest freebies.
Last week, I announced a money giveaway offered by BillShrink, where a randomly selected commenter would be awarded $250 in cash. I requested for you to help name BillShrink's website model and to check out their tools, which aim to help you save money on your gas bills, cell phone plans and credit card payments.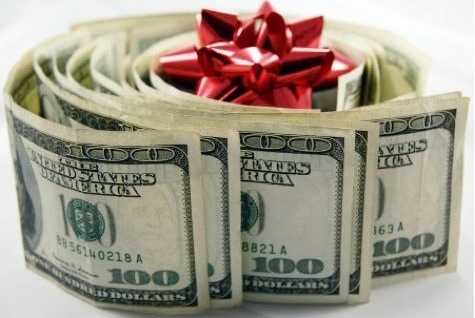 Not an accurate representation of the actual prize, but close enough.
Well, the time has finally come for the winner to be announced! My random pick is comment #16, by "jen", who supplied four interesting names for the model, funny enough! But out of the four names (Billie, Penny, Dolores N. Cents, Payshence Saves 😉 ), I guess I'd like to settle on the conventional name "Penny". It's simple and fits the "pretty penny" mold, which is what BillShrink helps you save. So I'll be getting in touch with jen soon to send her the $250 prize.
And for all those of you who joined our giveaway, I would like to say a heartfelt thanks for taking the time to check out BillShrink.com and for leaving us a comment. I hope to get the opportunity to hold more giveaways like this in the future!
Copyright © 2009 The Digerati Life. All Rights Reserved.