Don't you sometimes wish you could clone yourself? How do you work smarter, not harder?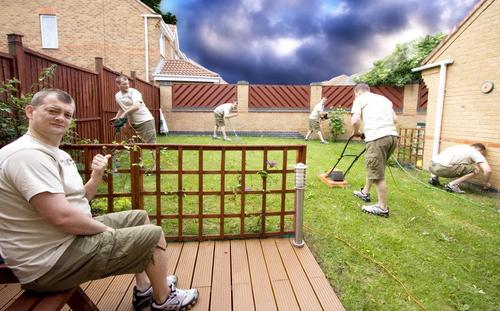 Photo by Tony M.
It seems like lots of folks have the same complaint as I do, which is that they always have a lot of stuff going on that they wish they could accomplish all at once. Or that they don't have the time but have more than enough inclination to tackle several projects, tasks and errands simultaneously. Don't we all just wish there were more than 24 hours in a day to do everything we'd like? Yeah, that's why I'm about to order myself the book, "The 4 Hour Work Week" that everyone in the blogosphere's been talking about and which I'd also like to chime in on, once I've gotten around to reading it 😉 .
It's also the reason I haven't yet actively gotten aboard Twitter — I can see myself losing many precious minutes / hours to it if I were to dip more than a few toes in this new community. Like a lot of you who live on the internet, I'd love to be able to expand my online networking efforts, but I worry about how much of a "time pit" the internet social gathering holes actually are.
I'm always on the lookout for ways to try to free up more time, which is something that remains elusive to me. I thought that by leaving the workforce, that I'd miraculously be sitting on an additional 8 to 10 hours that I could use any which way I'd like, and I'd have lots of time to relax. Of course, my life's much more balanced now, so maybe all that extra time is going to more hours of sleep, that's why I'm not noticing the extra hours during the day!
The issue here is that I'm a great planner, but not a good enough organizer and certainly one who'd like to get better at "working smarter" rather than harder. Hmmmm…. wonder if working on a productivity blog will help me get better at these things? 😉 Then again, it may be another "time pit".
Any other suggestions for increasing one's productivity levels? Maybe you can tell us what worked for you!
Copyright © 2008 The Digerati Life. All Rights Reserved.